Here's your daily dose of sweetness: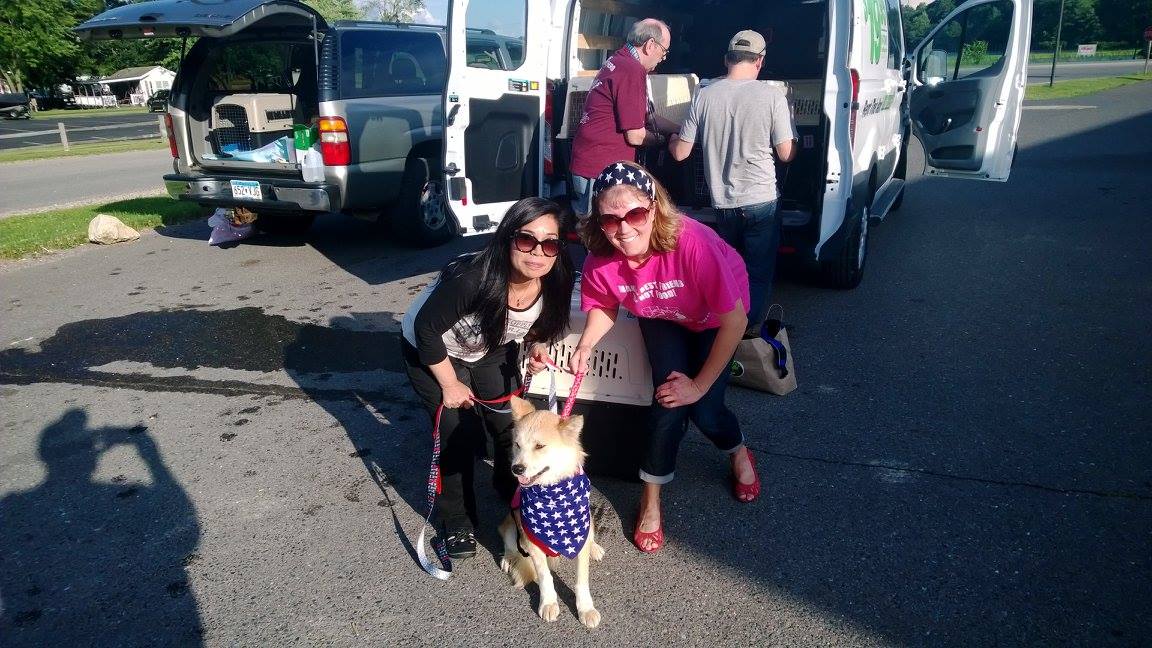 Brad and Molly Nemec, of Lindstrom, Minn., were on their way to Wisconsin to rescue some dogs from slaughter when their SUV broke down in downtown Stillwater.
They tried to get a rental car but none was available. They called City Hall to ask that their SUV not be towed, they tell the St. Paul Pioneer Press' Mary Divine.
And when community service officer Brad Junker stopped to check on them, Molly started crying. She didn't know what to do.
But Brad Junker did, Divine reports today.
"I don't know; it just seemed like the thing to do," Junker said. "I said, 'Why don't you just take my vehicle? I have to work for another four or five hours. I won't be using it. It's just sitting in the parking lot, so why don't you just use it?' "

Molly Nemec, 40, an elementary-school counselor, said she couldn't believe his offer. She made him say it twice.

"He said, 'Sure, just take my vehicle, if that's all you need,'" she said. "He didn't even know us, and that's when he said: 'I'm going to go and get my Suburban for you to use.' … He was back within eight minutes, and he just handed us the keys."
It was not only good news for Molly and Brad, but also Maple, Monarch, Lilac, Laker, River and Honeycrisp, who will live the good life with foster families until they're adopted.
"I have to admit I'm a bit overwhelmed and sort of embarrassed by the attention, when I feel like all I was doing was offering a simple solution to someone who was having a bad day," Junker tells the paper.