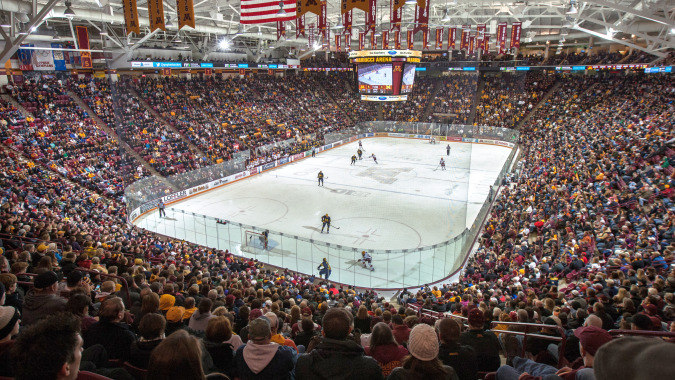 The University of Minnesota tried its best to hide the fact that selling the naming rights to Mariucci Arena was anything but a grab for cash at the expense of sports history and the memory of a former star and long-time coach.
The university tried to keep Mariucci in the name of the famed arena by calling it 3M Arena at Mariucci.
Say what?
Mariucci is the name of the arena. It's not a section of the city. So how can the university have "Name of Arena at Name of Arena" as its new name?
Where would branding experts get such an idea?
Just up the street, actually, where another legend's name was pushed aside in August 2010 when the Hubert Humphrey Metrodome was renamed "Mall of America Field at the H.H.H. Metrodome."
That never really caught on other than in media organizations that cash checks from the marketing department of Mall of America. It was the Metrodome. It was going to be the Metrodome. It will always be the Metrodome even though it was deflated and blown to smithereens in 2014.
The same is likely true for Post-It Note Arena. It'll always be Mariucci Arena at Mariucci Arena.