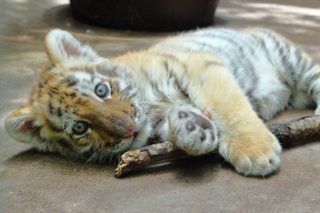 The Minnesota Zoo is turning to us in the public for help naming its newest female Amur tiger cub.
Her mom, Sundari, gave birth three months ago. The nameless baby has a "curious and spunky personality," zookeepers say. She's also an endangered species.
Give the zoo your best name idea here. Zookeepers will pick their top three choices by Aug. 9, and we'll be able to vote for the next week. The plan is to have a name for the cub by Aug. 17.