Major League Baseball will reach peak silliness this weekend later this month when it holds "Players Weekend", outfitting its players in silly jerseys with the nicknames of players on the back.
If you've always wanted to own a jersey with "Sweet Lettuce" (A.J. Griffin) on the back, this is your chance because the jerseys will — surprise — be available for purchase.
But baseball is giving it the old marketing try to obscure the obvious.
"Players are increasingly interested in finding unique ways to connect with their fans by allowing them to see more of their personalities and interests," Major League Baseball Executive Director Tony Clark said.
Did someone say "personality"?
Let's check some of those Twins jerseys.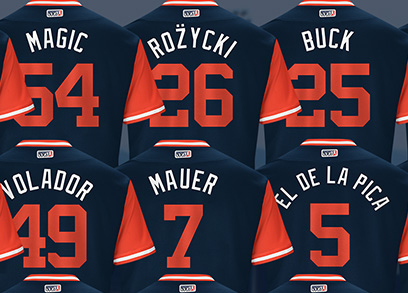 According to Clark, the players lobbied for the jerseys with the nicknames.
Not everyone, apparently.