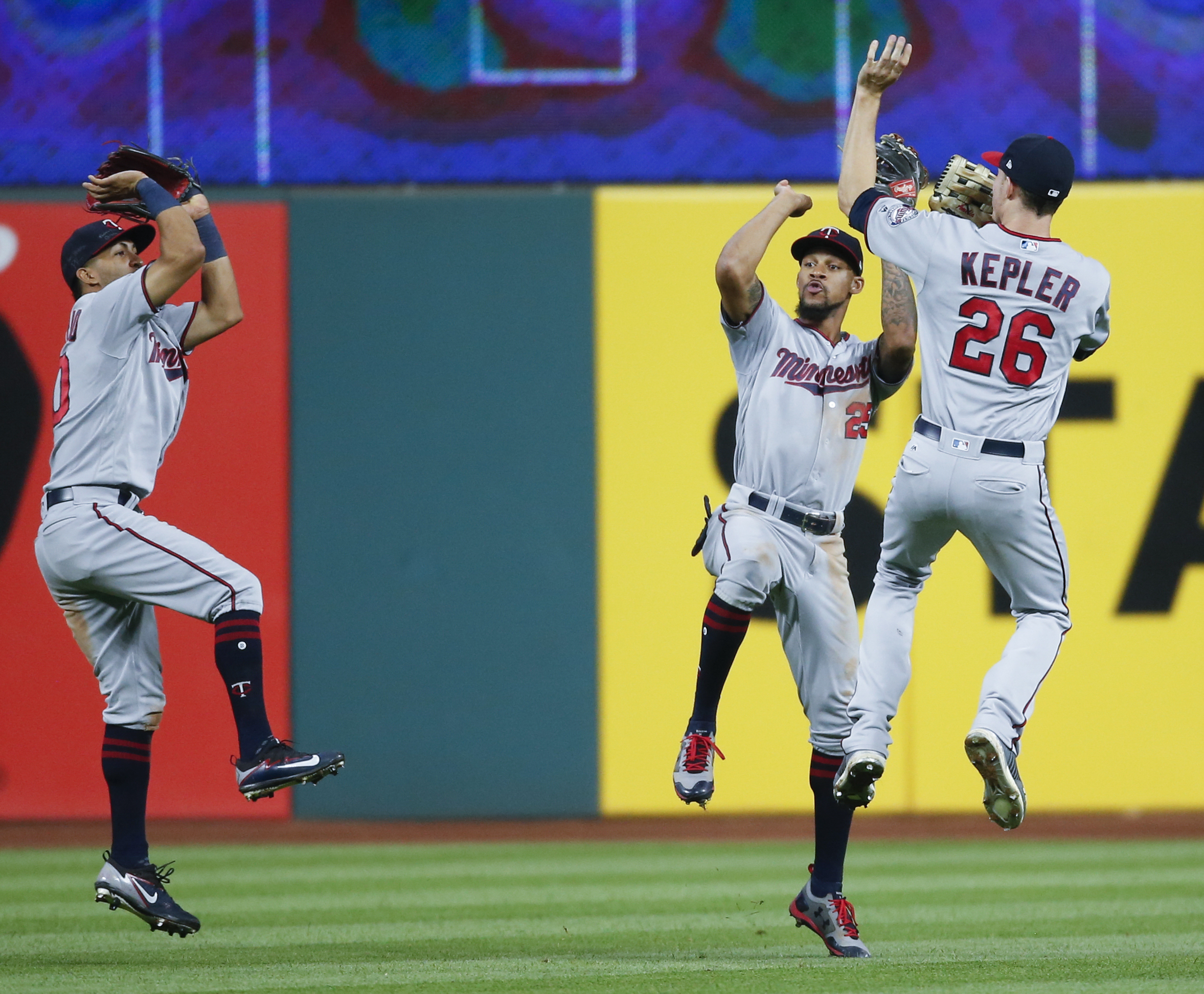 The Minnesota Twins have the Cleveland Indians, currently the best team in the American League, right where they want them.
The magic number for the team that won't quit is one for a spot in the postseason — the play-in game vs. the Yankees.
The Twins, who can't beat the Indians at Target Field, are now 6-1 at Cleveland's Progressive Field, where the Twins will open the official postseason if they knock off the Yankees in the play-in game next Tuesday. (They'll open in Houston if the Indians don't clinch the league's best record)
Last evening, on the way to another Indian win, Brian Dozier delivered what Indians announcer Tom Hamilton said was the Twins' biggest win of the year.
Life of Brian

Twins' Magic Number: 1️⃣pic.twitter.com/4xLh3HMQRX

— Sports Illustrated (@SInow) September 27, 2017
Dozier, who was thought to be on the trading block last off-season, rallied his team in July when the team's front office threw in the towel and traded its closer and a starting pitcher.
After Dozier's homerun last evening, the Indians, who'd wiped out two previous Twins leads, were at it again when Jason Kipnis led off the eighth inning with an easy double against any other team.
But Byron Buxton, who earned scorn from some fans earlier this year as another "bust", is a superstar now.
You'd better believe that's a 🌟🌟🌟🌟🌟 catch for @OfficialBuck103!@Twins CF covers 56 ft in 3.6 seconds to convert a 24% catch probability. pic.twitter.com/QsvbqdyLcu

— #Statcast (@statcast) September 27, 2017
None of this should be happening, FiveThirtyEight wrote last week. Teams simply don't go from losing 103 games in one season to the playoffs the next year.
It's happening.
#WereGonna pic.twitter.com/aVTHJACAXt

— Minnesota Twins (@Twins) September 26, 2017