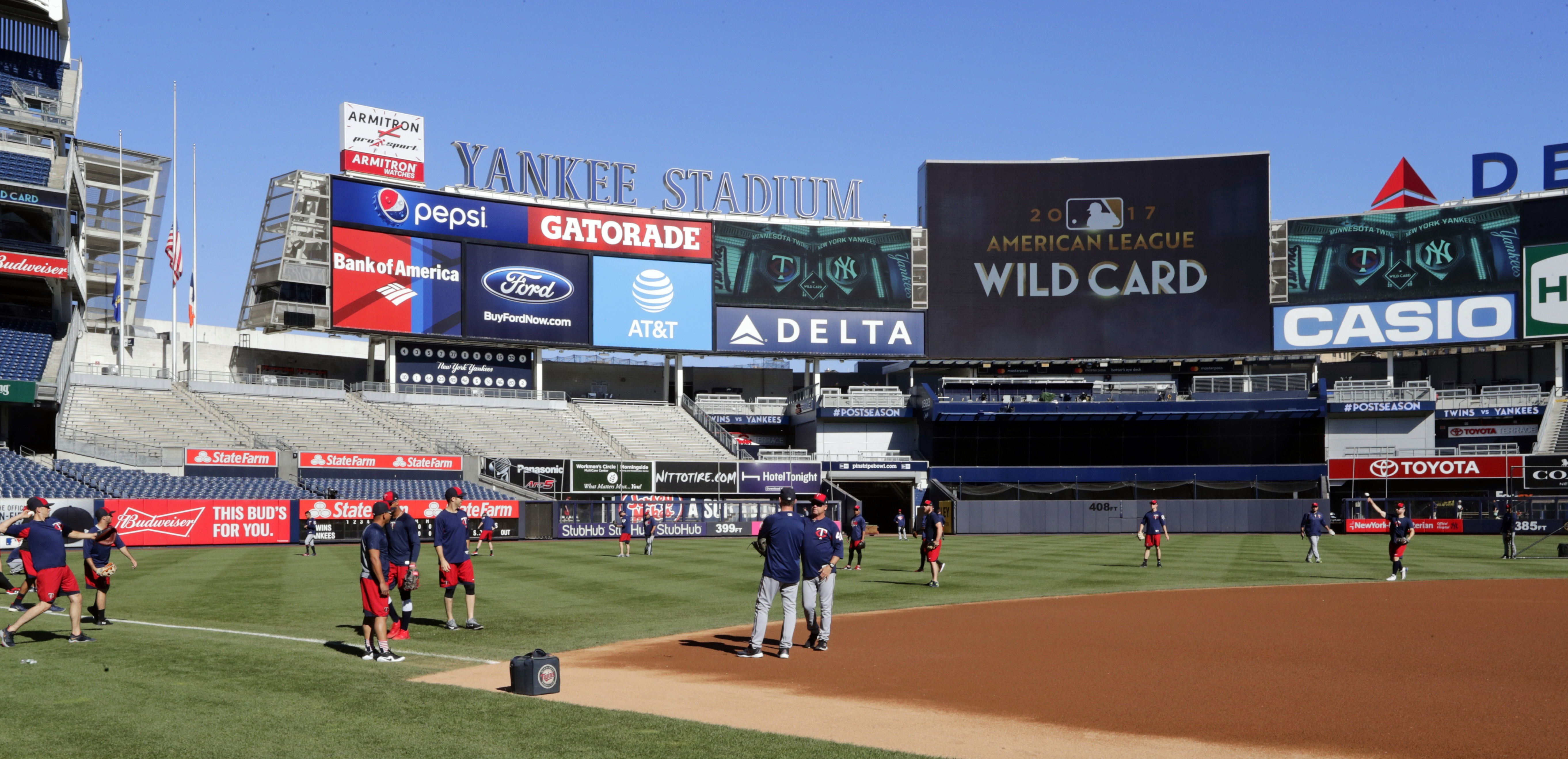 Here's your moment of bittersweetness, courtesy of Jerry Gale, of Brooklyn Park, Minn., who, like a lot of people, marks the passage of time via the game of baseball.
On a day the Twins are to play the New York Yankees in tonight's postseason "play-in" game, he's thinking of a lost love in his letter to the Star Tribune.
Let's win this one for Jerry and Nancy, Twins!
My wife, Nancy, passed away in March of this year. She grew up in Edina, and thanks to Harmon Killebrew, Tony Oliva and Rod Carew, she was a lifelong Minnesota Twins fan. We were at Game 7 in 1987 when the guy sitting next to us threw a stuffed monkey onto the field at the end of the game to symbolize getting the monkey off the back of Minnesota.

I've missed watching Twins games with her this summer a lot, especially with their unexpected return to the playoffs. Although during this miraculous summer of baseball, it sometimes seemed to me that Nancy, wherever she is, provided an extra push to help the Twins make a catch or get a hit to win one or two extra games.

To Nancy and all of the other departed Twins fans who passed away in the past year, I have one more tiny favor to ask of you. Please help us get one more win against the Yankees on Tuesday night. Thank you.

JERRY GALE, Brooklyn Park