The ICON A5 airplane that former Major League Baseball pitcher Roy Halladay was piloting today when he crashed and was killed, was quite the hit at the big Oshkosh air show a few years ago.
It would be the latest attempt by the aviation industry to provide an airplane at a reasonable cost that would be safe enough and easy enough to fly to motivate people to become pilots. That was enough to get people to put down deposits before the plane was even in production.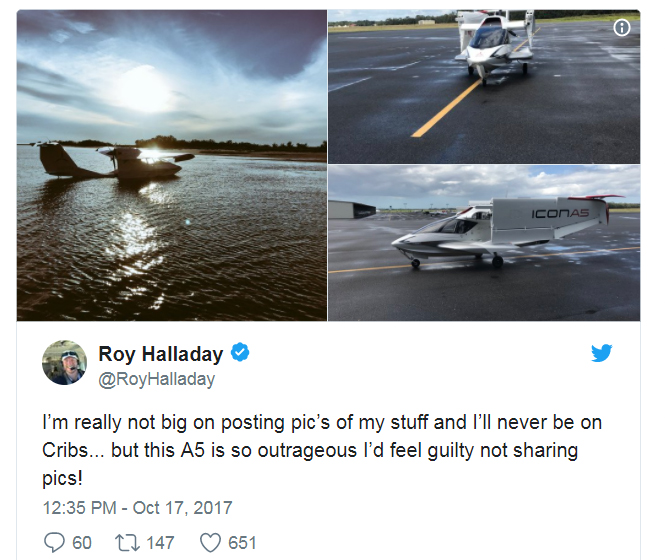 The designers promised it would be much more forgiving of common mistakes pilots make, chiefly "stalling" — the point at which the wings no longer allow a plane to fly. It was also said to be less likely to spin and would appeal to the more novice pilot.
Halladay's twitter feed was peppered with pictures and stories about his love affair with the plane.
He had only taken delivery of it less than a month ago.
It's not clear what happened in today's crash. But it's important to remember that no plane is entirely safe and free from the mistakes a pilot makes, no matter what the marketing says.
In a study a few years ago, Richard Collins of Flying Magazine found that a significant number of the general aviation crashes happened in the first 100 hours of a pilot flying a new model, no matter what the overall flight experience of the pilot.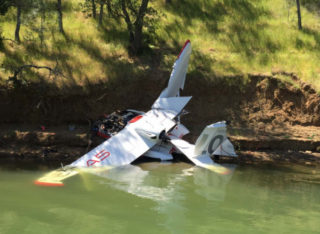 This is the second fatal crash involving the model of airplane Halladay was flying. In May, a crash killed the company's chief aeronautical engineer and a passenger.
In August, the National Transportation Safety Administration said the pilot made a mistake, entered a canyon at low altitude and didn't have the room to escape (see report).
It might well be, as Halladay's wife said in a video that the company posted the day the Halladays picked up their plane, that the plane can make you forget you're in a plane. But you are.
Carlos Ruiz released this statement about his friend, Roy Halladay. pic.twitter.com/xrQJh4KMXN

— NBC Sports Philly (@NBCSPhilly) November 8, 2017
Related: Halladay was everybody's hero (MLB)