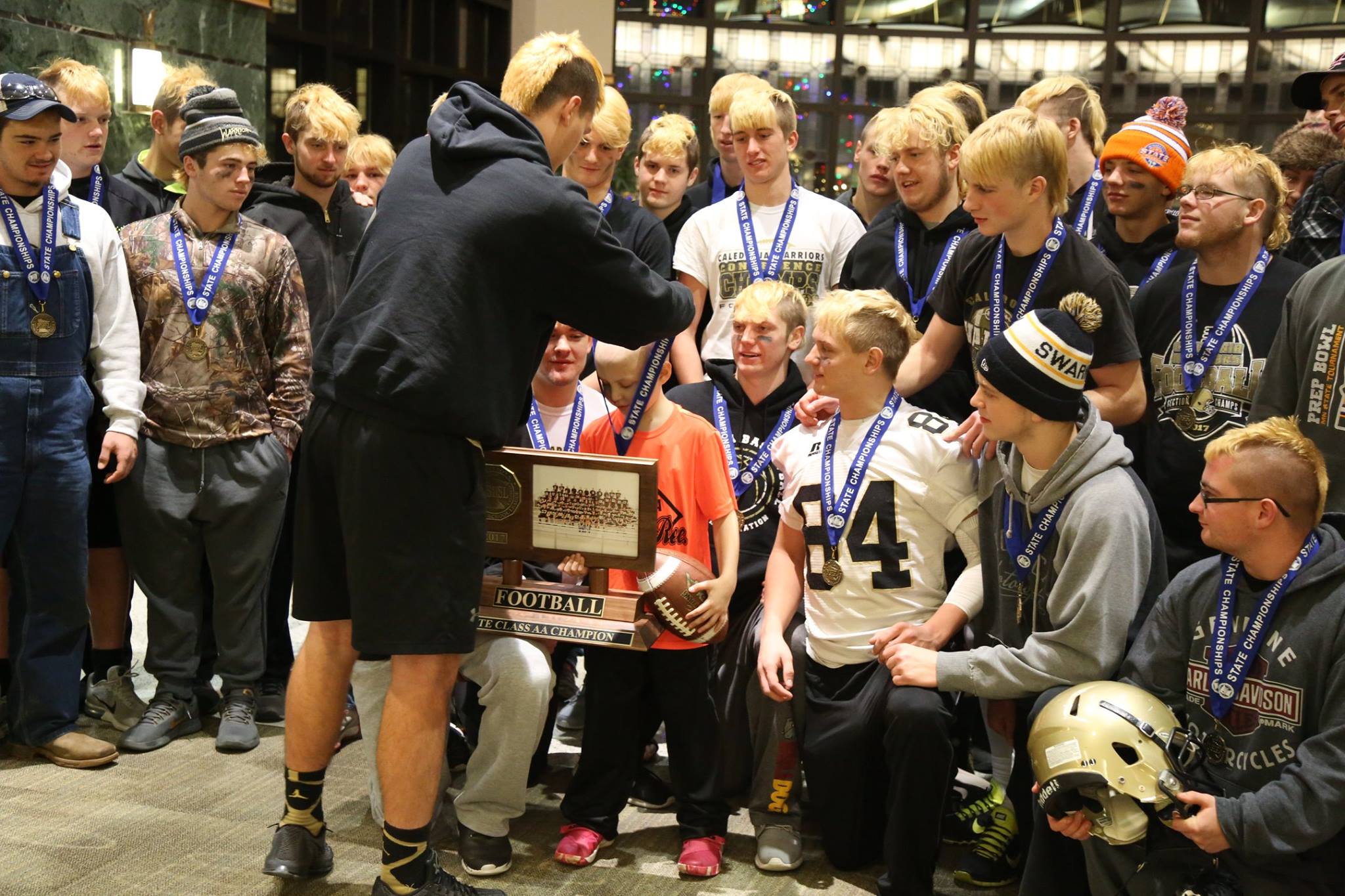 They don't call the kids on the Caledonia High School football team "champs" for nothing, and it's not just because the southeastern Minnesota football power beat Pipestone 57-to-6 on Friday to win the state Class AA championship, their eighth title in the last 11 years.
The squad had a lot of celebrating to do after the win.
So they stopped on the way home in Rochester,  Minn., to visit Josiah Schroeder and give the 7-year-old the game ball to cap their undefeated season, the Rochester Post-Bulletin reports.
Schroeder has leukemia and is at Mayo Clinic Hospital–Saint Marys getting treatment.
"It was a great idea by (assistant) coach (Brent) Schroeder," Caledonia head coach Carl Fruechte said. "We've been talking about it for a couple of weeks, to stop and see him. We just wanted to help the family out and we were honored by it."
Senior All-State quarterback Owen King also gave Josiah his championship medal.
It was Owen's medal, but any of the seniors would have done that," Fruechte told the newspaper.
Josiah turned 7 on Sept. 12, the same day he found out he has leukemia. He wasn't able to attend any of Caledonia's football games this season.
"I was impressed how these young men, at a high (point) in their life, came to see him, at a low (point)," Kyle Schroeder, Josiah's father, said. "It was impressive how the two worlds came together."
(Photo via Ryan Pitts Productions. Used by permission.)