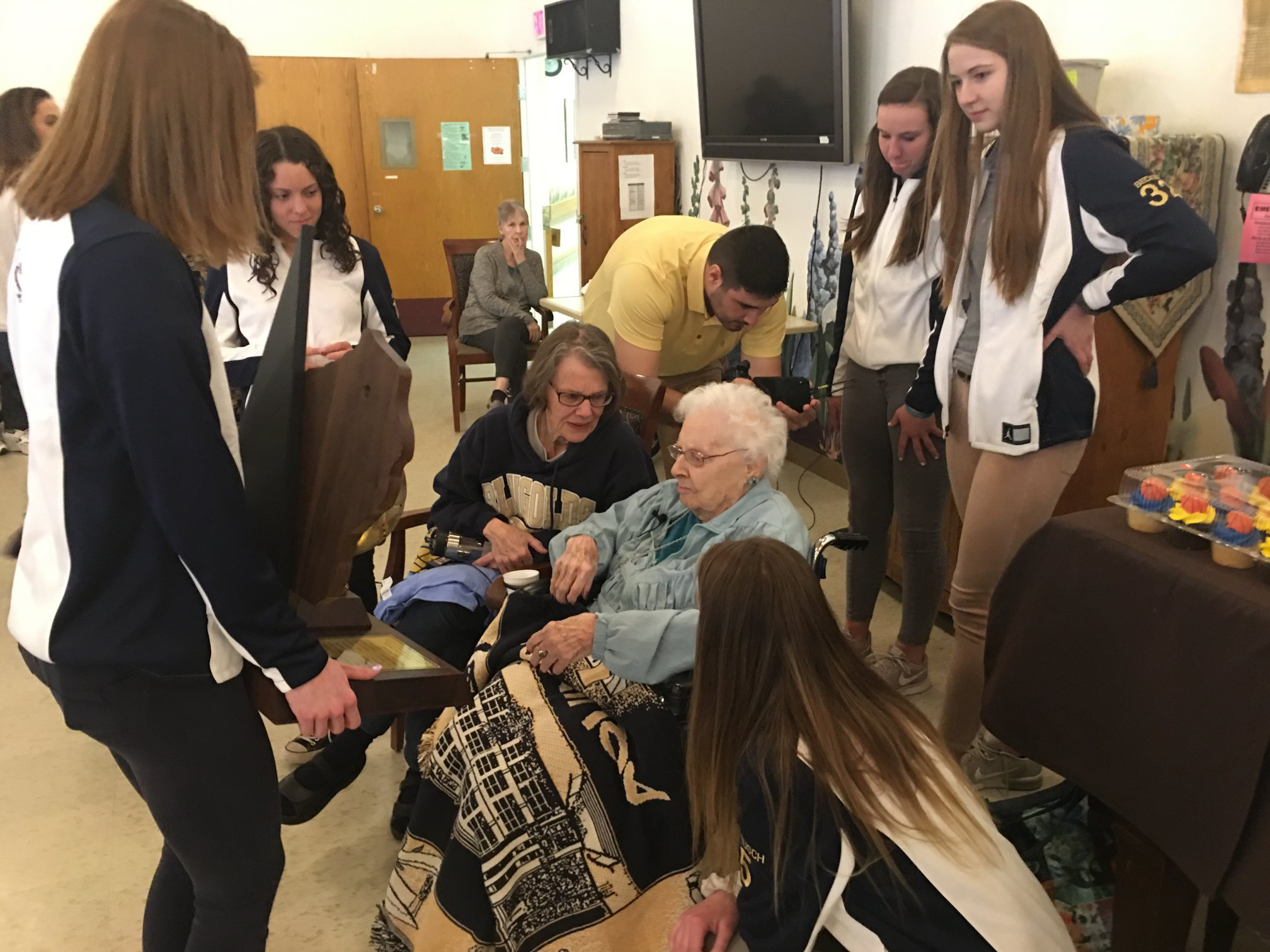 The Aquinas girls basketball team of La Crosse, Wis., last month won the state championship with a 65-to-39 win over Melrose-Mindoro. It's their second straight state championship.
On Thursday, they showed another reason why they're champions.
Their win was a big deal for Dolores Zabolio (Class of '36), who turns 100 in a couple of weeks.
She had played for Aquinas' intramural girls basketball team 80 years ago, the La Crosse Tribune says.
So after reading about the girls' championship, Dolores, who lives in a senior care facility, asked her daughter, Mary (Class of '65), to help her write a letter to the kids, congratulating them on their effort.
She can't write much anymore so her daughter did the work and Dolores signed her name.
"I know what you girls are going through," Dolores wrote. "We had my dad take a car full of us to Marshfield. We played basketball with the team that day. It was quite an event."
The kids were so touched by the letter that on Thursday, they all showed up to see her, and they brought the trophy with them and sang "Happy Birthday" to her.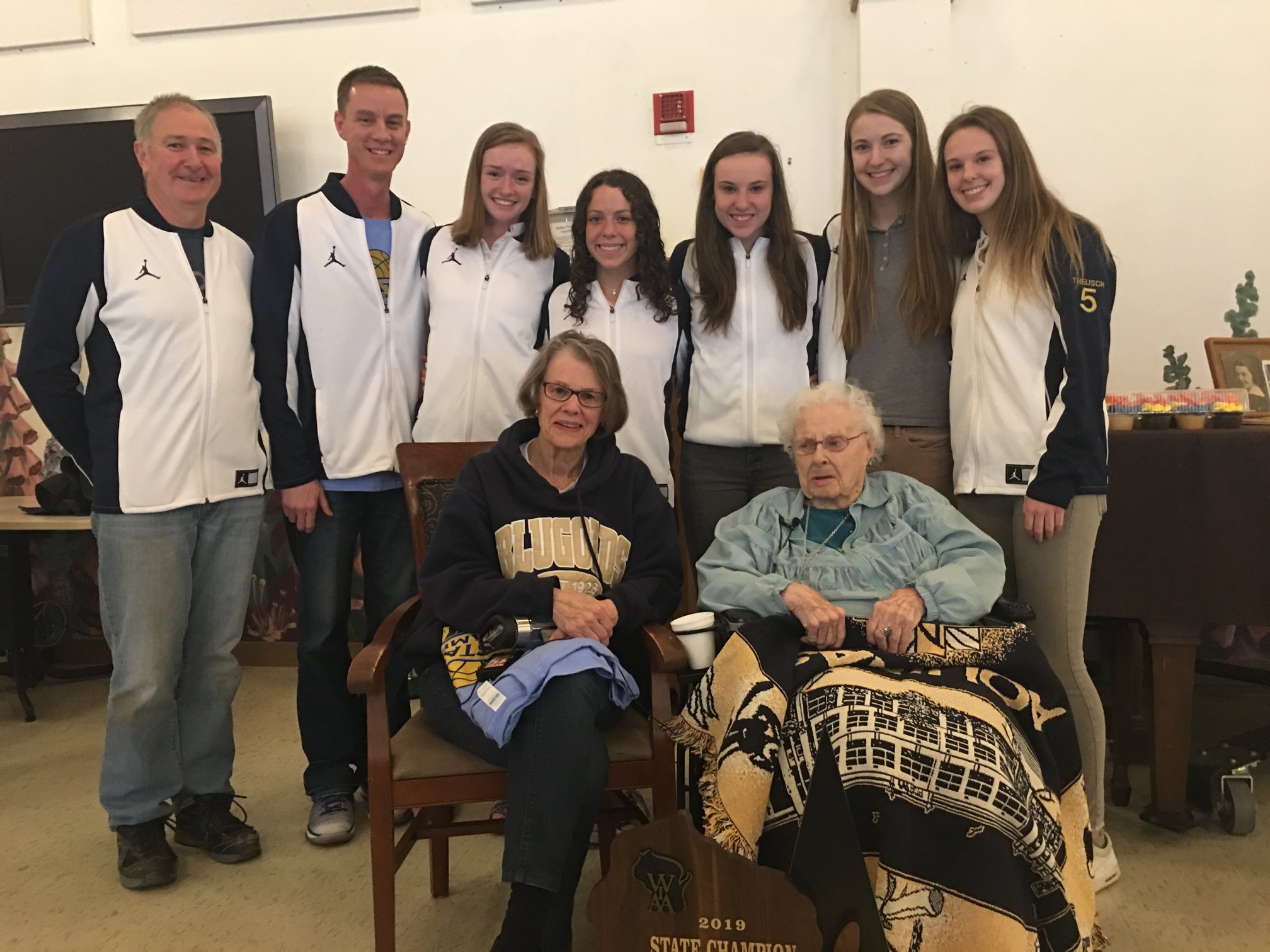 "Thank you, thank you," Dolores said as she met with the team, which brought her an armful of Aquinas gear, including a T-shirt, blanket and water bottle.

She even got to touch the state championship trophy, pressing her hand against a golden basketball the size of her head.

"I can't believe it," she said. "This is a real big honor."
"Today is a blessing," Mary, her daughter, said. "It's an absolute blessing."
Next year the kids will go for their third straight championship.
Dolores hopes they come back to see her again.