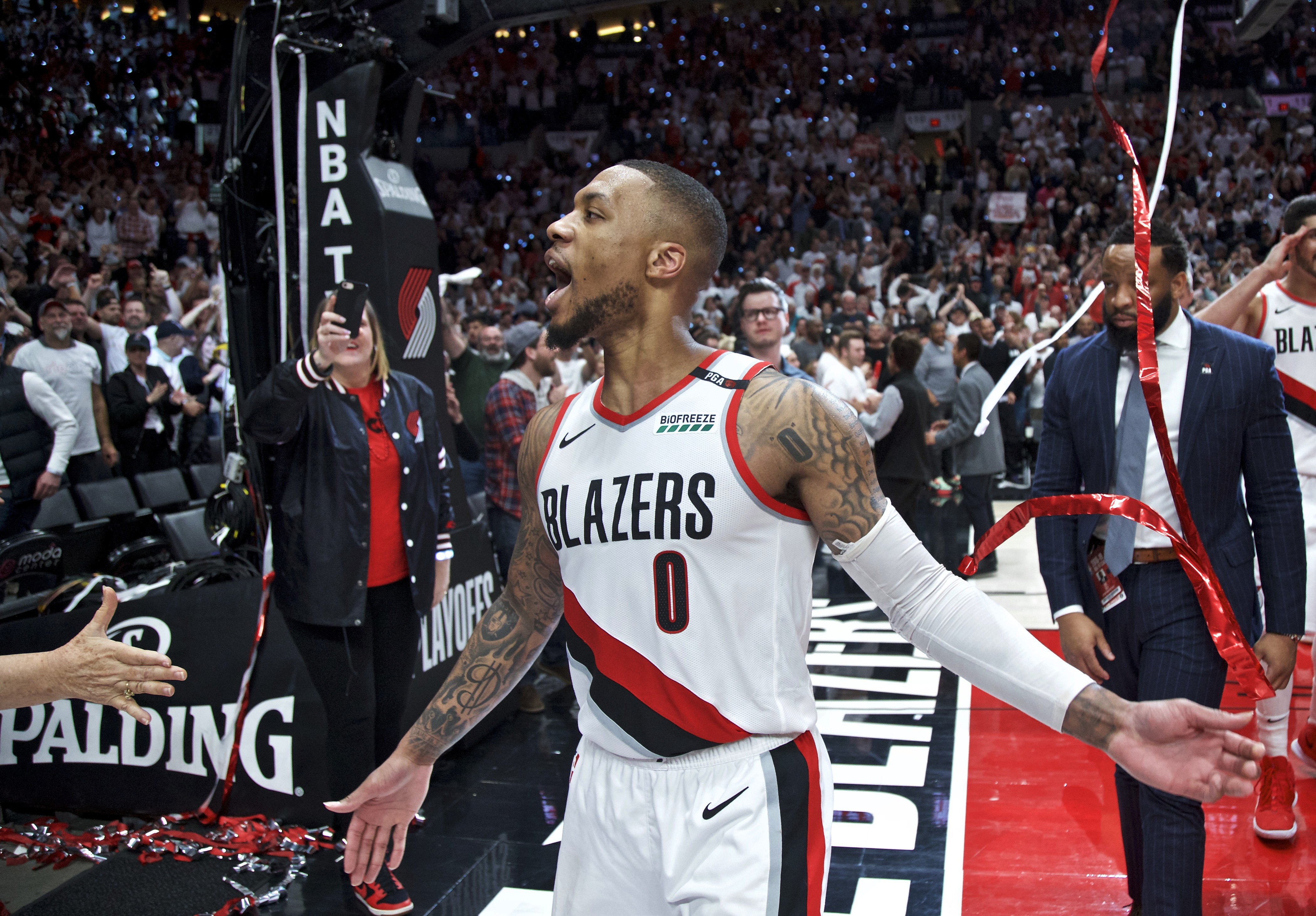 There is style and then there is style.
Exhibit A: Last night's NBA playoff game between the Portland Trailblazers and the Oklahoma City Thunder. Game tied with seconds left in a series Portland led three-games-to-one.
Guard Damian Lillard sinks a three-pointer from near half court, then waves "bye bye" to the Oklahoma City bench.
Observe.
I've never seen anything like it. QUADCAM: pic.twitter.com/n0Luq00tRs

— Timothy Burke (@bubbaprog) April 24, 2019
It's the work of "an insane genius," Deadspin said.
Lillard ended his night with 50 points.