Now this public service message, courtesy of the Sudbury, Mass., police
Don't do this: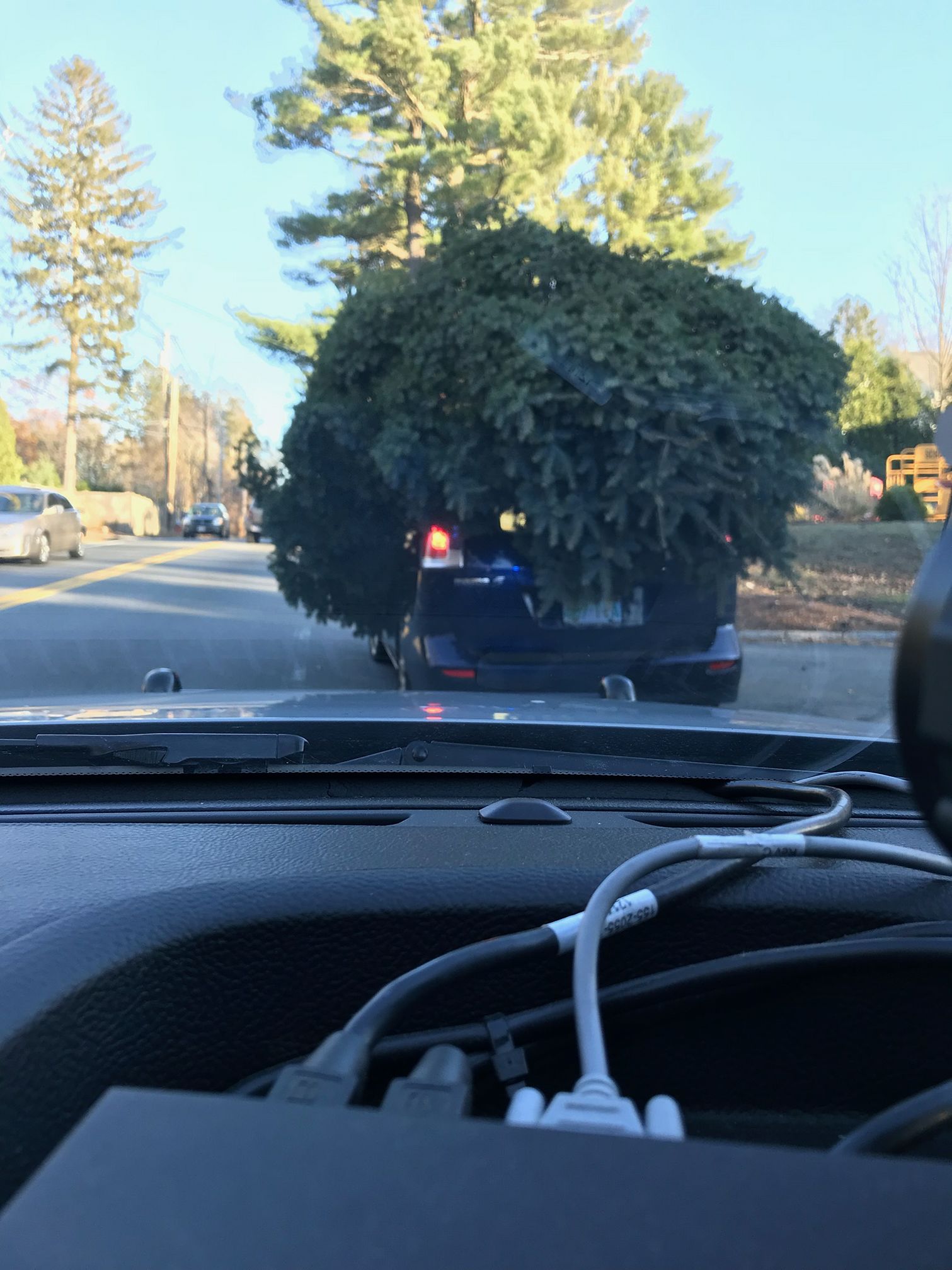 It is just a single pine tree.
The driver was not cited, according to the city's police chief. He was given a warning "in the spirit of the holidays" and the officer helped secure the tree with "caution" tape.