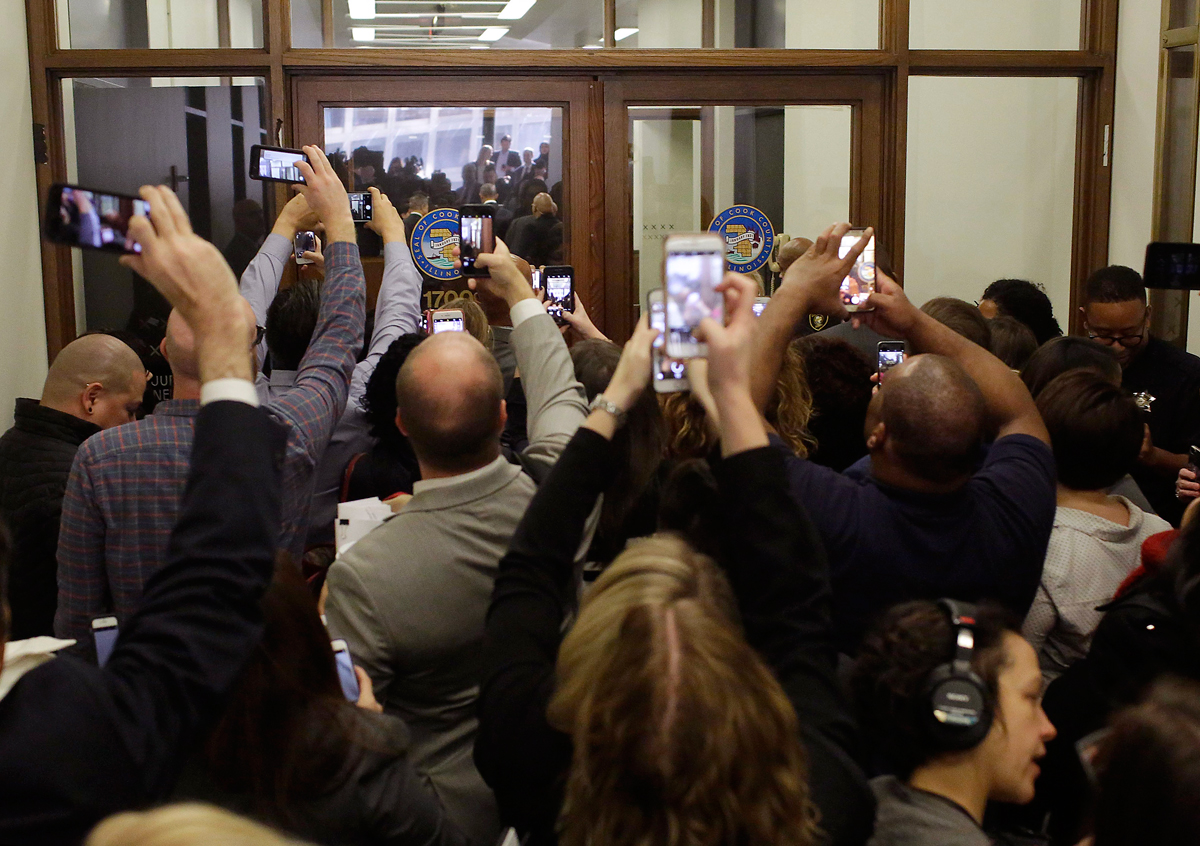 There was probably no chance at all that former President Barack Obama was going to be selected for a jury when he showed up for jury duty in Chicago today.
OBAMA!Jury duty & I just shook hands with the best president ever!! #obama #Chicago #juryduty @BarackObama @POTUS44 @MichelleObama pic.twitter.com/OxdX2g2E0F

— Angel Martinez 𓅓 (@1992AngelM) November 8, 2017
One prospective juror heeded the suggestion to bring a book. It can be pretty boring waiting to see if you got selected for a jury.
One-hundred-sixty-eight people showed up for jury duty, each assigned to one of 16 panels, according to the Chicago Tribune.
Eight panels were randomly selected to be sent home and Obama's panel was one of them.
What are the odds?
Related: Photographer Pete Souza reflects on 8 years (and 1.9 million photos) of Obama (NPR)