Amber Hennlich, of Allen, Texas, is pretty sure that this is the last Christmas that her 7-year-old son, Aluxton, buys into the whole Santa Claus thing. So she was pretty set on finding the Santa Claus that used to appear at a local mall in Dallas until 2015.
So she posted a message on Dallas Reddit.
Since my son was born (2010) I've taken him to see the same Santa and Mrs Claus at Parks Mall in Arlington, before they were replaced by Shrek in 2015. The photography company helped me locate them at Hulen Mall that year.

Last year I was not able to find them so I had to convince my son that their 'assistant' Santa would deliver his message. This year is likely the last he will believe in Santa and I really want to bring him back to the 'real' one. Does anyone here happen to know who I'm talking about or where to find them? I'd even do a private event or by the hour if necessary.

I know there are a lot of Santas in the area, but probably a lot less couples… any leads would be greatly appreciated!
She didn't just want to find any Santa; she wanted to find this Santa.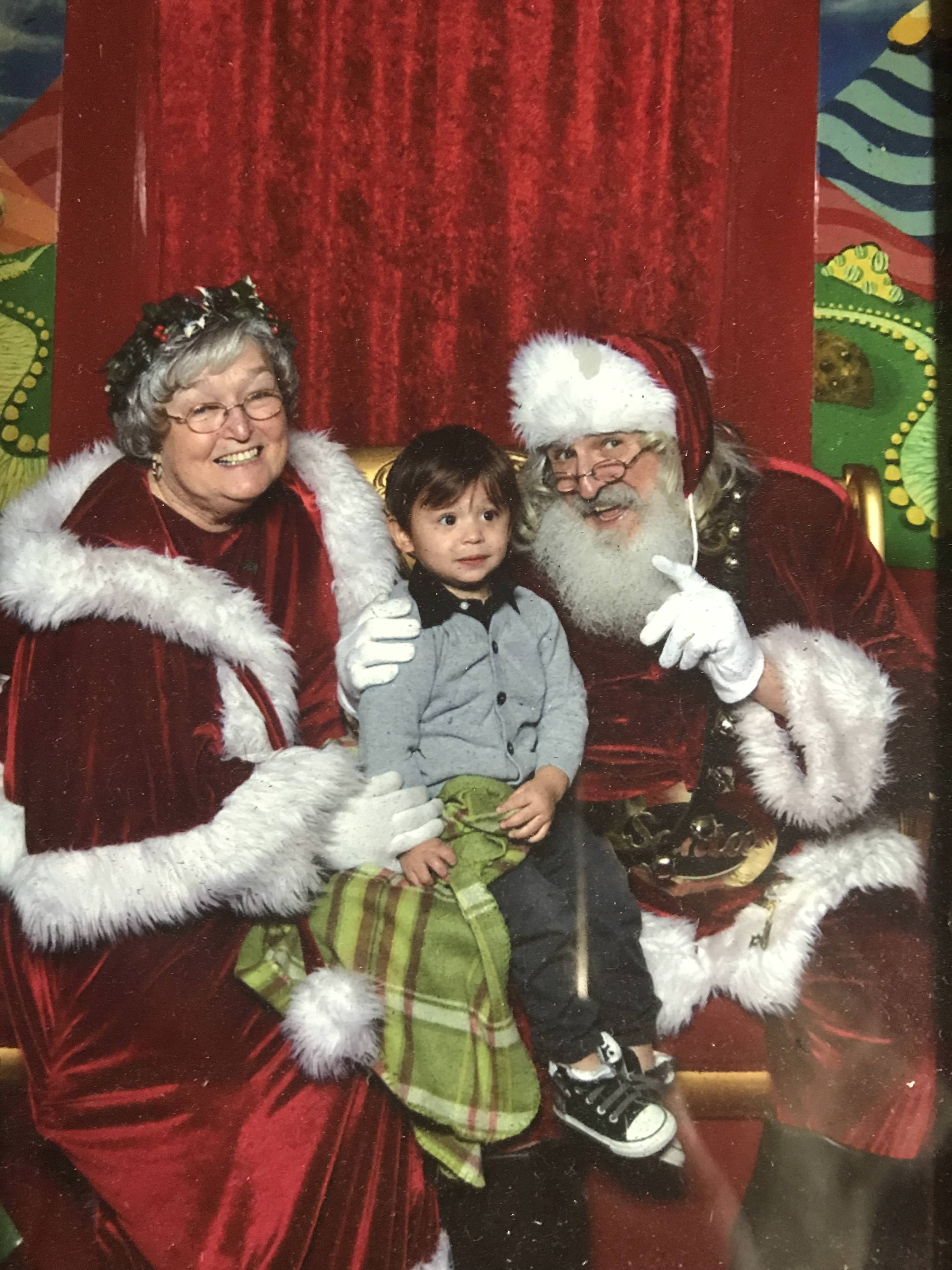 It didn't take the internet long to recognize Santa or where he and Mrs. Claus are hanging out these days.
La Crosse, Wis.
The couple had been profiled in a late-November story in the La Crosse Tribune.
They'd spent Christmases past working the malls in the south but have set up their workshop in La Crosse, Mike Tighe reported.
"We love pictures with the parents and grandparents," Mrs. Claus said. "I think that's such a treasure for the family."

She recalled a 97-year-old woman who was passing by during one of their stints in Arlington. She beckoned the woman to be in a photo, but she firmly refused.

"I said, 'Listen, if you will let us take your picture with Santa, you can have the picture,'" Mrs. Claus said.

The woman not only agreed to meet Santa, "but she snuggled right up to him," said Bonnie — uh, Mrs. Claus.

"Her son, who probably was in his 60s, was standing there, crying," she said, and he remarked with a sob, "We haven't gotten a picture of her in years."

The next year, the woman's daughter-in-law came back and told the Clauses, "Mom died. I just wanted you to know how much that meant to her. She got very quiet after she saw Santa, and I asked her, 'Mom, did you forget to tell Santa what you wanted?'

"She said it was the first time she ever had seen Santa," the daughter-in-law told them.
But back to Amber Hennlich.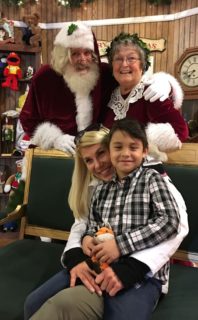 She booked a flight to Minneapolis and she and her son drove to La Crosse to see Santa on Saturday. Their Santa, the La Crosse Tribune says.
"It's clear, they are great people. Every year, they were absolutely perfect" at The Parks at Arlington Mall.

Other Santas sometimes "seemed like they didn't care," she said. "But they (the Clauses/Feltens) always showed so much consideration."
The Claus family was muscled out of their Texas gig by Shrek, the new theme at the mall.
The mall was willing to let Santa appear. But not Mrs. Claus.
"I don't work without her," Mr. Claus told the Tribune.