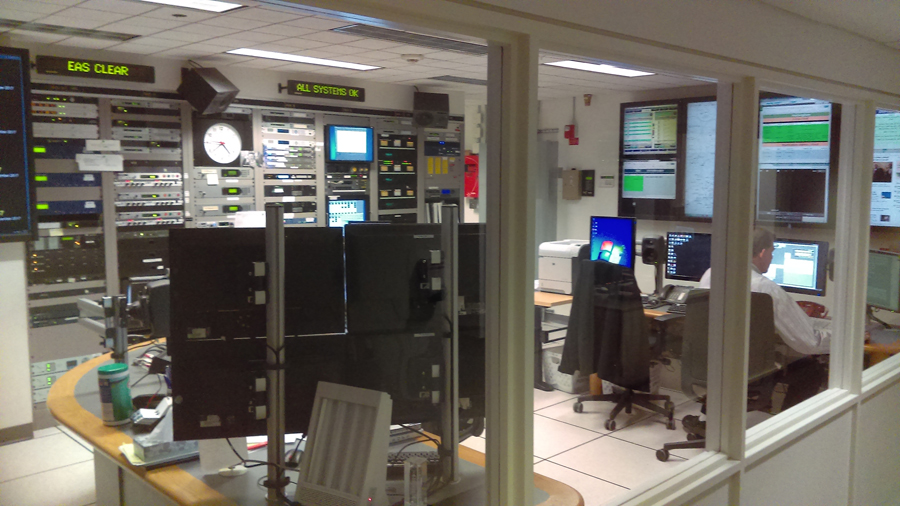 Monday December 4, 2017
9 a.m. – MPR News with Kerri Miller
The Political Junkie. MPR News Host Kerri Miller runs down the week in politics with Ken Rudin, host of The Political Junkie Podcast. This week they discuss the GOP tax bill and what Michael Flynn's guilty plea could mean for the White House.
9:20 a.m. – How to think. In his new book, "How to Think: A Survival Guide for a World at Odds," Alan Jacobs explores an act – thinking – that's familiar to all of us. But he argues that when it comes to the big issues dividing our society, we don't always think well. Why is this? And what can we do to approach the things that matter with more depth?
10 a.m.- 1A with Joshua Johnson
During a major soil catastrophe – the Dust Bowl – President Franklin Roosevelt told state governors, "The nation that destroys its soil destroys itself." Still, we treat our soil like dirt. By growing food and storing carbon dioxide and water, the loam and peat that coats the earth sustains us all. In return, we till it, treat it with chemicals and generally walk all over it.
A 2012 study found that about a third of the planet's topsoil is degraded and that without action, the world will be out of soil suitable for farming within 60 years. How can we do better by our dirt?
Guests: Rattan Lal, distinguished professor of Soil Science and director, Carbon Management and Sequestration Center, Ohio State University; Bianca Moebius-Clun, director, USDA-NRCS Soil Health Division; David Montgomery, professor of geomorphology, University of Washington in Seattle; author of "Growing a Revolution — Bringing Our Soil Back to Life" and "Dirt"; Jimmy Emmons, farmer in Leedey County, OK.
11 a.m. – MPR News with Tom Weber
Two proposed mining projects in northern Minnesota got a boost from the U.S. House of Representatives last week. One bill, introduced by Minnesota Republican Rep. Tom Emmer, would restore mineral leases near the BWCA for Twin Metals, the company that wants to develop a copper-nickel mine near Ely, Minn. The other bill, introduced by DFL Rep. Rick Nolan, would push through a land exchange with the Superior National Forest that a different company, PolyMet Mining, needs to open a copper-nickel mine near rivers that flow into Lake Superior.
Guest: Dan Kraker, MPR News reporter.
11:30 a.m. – Minneapolis Mayor-elect Jacob Frey.
12 p.m. – MPR News Presents
Former CBS news anchor Dan Rather speaks about the ideas in his new book, "What Unites Us: Reflections on Patriotism." He spoke last week at the Friends of the Hennepin County Library's "Pen Pals" lecture series at the Hopkins Center for the Arts. MPR's Marianne Combs was the moderator.
1 p.m. – The Takeaway
Subject:
Rundowns: The Takeaway STATION INFORMATION, 09:00 AM ET FEED MessageID(17106620)
From:
The Takeaway STATION INFORMATION
Message Type:
Rundowns
Date Created:
Mon Dec 04, 2017 08:44:19 EST
***TODD ZWILLICH HOSTS***
"The Takeaway" from PRI RUNDOWN, Monday December 04, 2017
================================================
TO: All Stations
FR: PRI / WNYC / The Takeaway
DT: Monday, December 04, 2017 09:00 AM ET Feed
RE: 20130430, "The Takeaway" Program Rundown, 12/04/17
================================================
[[[BILLBOARD (00:00-00:58)]]]
================================================
Newscast cutaway, music fill (01:00-05:58)
Local cutaway, music fill (06:00-06:28)
================================================
[[[SEGMENT A (06:30-19:58)]]]
SEGMENT A-1 AND SEGMENT A-2
The Takeaway's former longtime host, John Hockenberry is facing accusations of harassment, including inappropriate sexual behavior. Over the weekend, the author and journalist, Suki Kim, published an article in New York Magazine accusing the former host of The Takeaway of sexual harassment.
Guest: Suki Kim.
Also: The humanitarian crisis in Yemen and a look at the tax bill's effect on income inequality.
2 p.m. – BBC NewsHour
There is some optimism that agreement is close in the first phase of the Brexit negotiations; the remaining sticking point seems to be the Irish border.
3 p.m. – All Things Considered
Recapping the hurricane season, Russia learns its Olympic doping fate, the presidents cuts national monuments down to size, and the latest on the tax bill.
7 p.m. – The World
TBA
8 p.m. – Fresh Air
Daniel Ellsberg, an activist and former military analyst who is most famous for leaking the Pentagon Papers, a top secret government study about the government decision making regarding the Vietnam War, also had access to documents about U.S. nuclear capabilities and plans, which he also hoped to leak but never did. His new book is The Doomsday Machine: Confessions of a Nuclear War Planner.