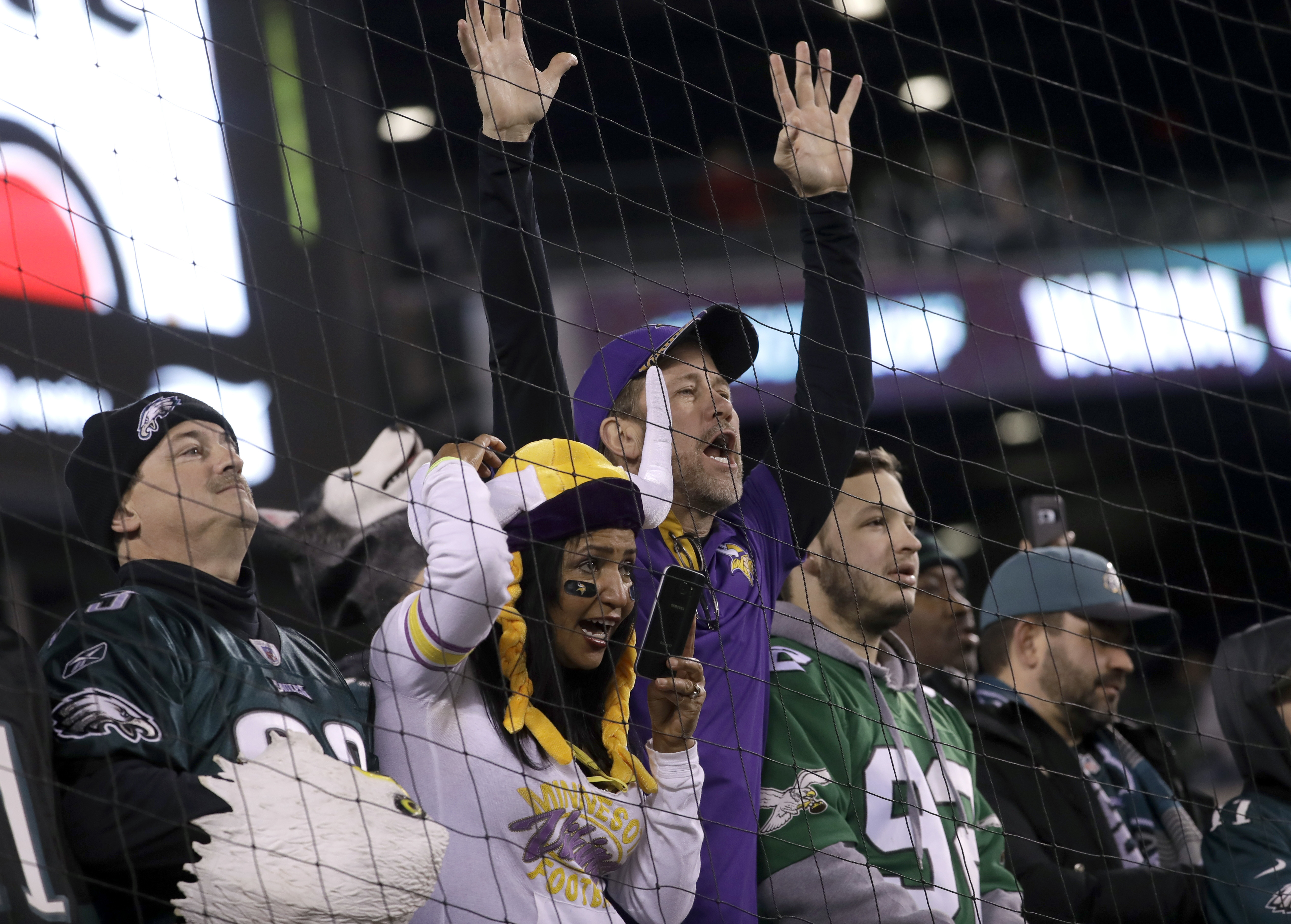 A little brotherly and sisterly love from Philadelphia by way of South Carolina today.
In a Star Tribune op-ed, a fan of the Philadelphia Eagles has penned an apology to Minnesota.
Kyndel McConchie, who lives in Columbia, S.C., says it's unfair that the violence directed toward Vikings fans at last Sunday's NFC championship game soils the "classy team" of which she's a die-hard fan.
"I apologize that you weren't allowed to fully enjoy your game and your time in the City of Brotherly Love. I promise you, there are many wonderful qualities in that city and the people who live there. I apologize that you weren't shown respect," she writes.
To the Philly fans who want to tell me to buzz off (or worse) for writing this, keep in mind that your actions reflect upon your beloved team, upon your fellow fans and upon your city. Your city is not being seen in a positive light right now. Why do you think that is?

The nation respects Carson Wentz. The nation respects Malcolm Jenkins. The nation respects Zach Ertz. The nation respects former Eagles like Brian Westbrook. And the nation respects coach Doug Pederson and many others affiliated with the Eagles franchise. Perhaps an appeal to decorum from one or all of these Philadelphia leaders would remind all fans that support and loyalty don't have to come in the form of misconduct.
Shed a tear for McConchie. She's married to a Patriots fan from Massachusetts