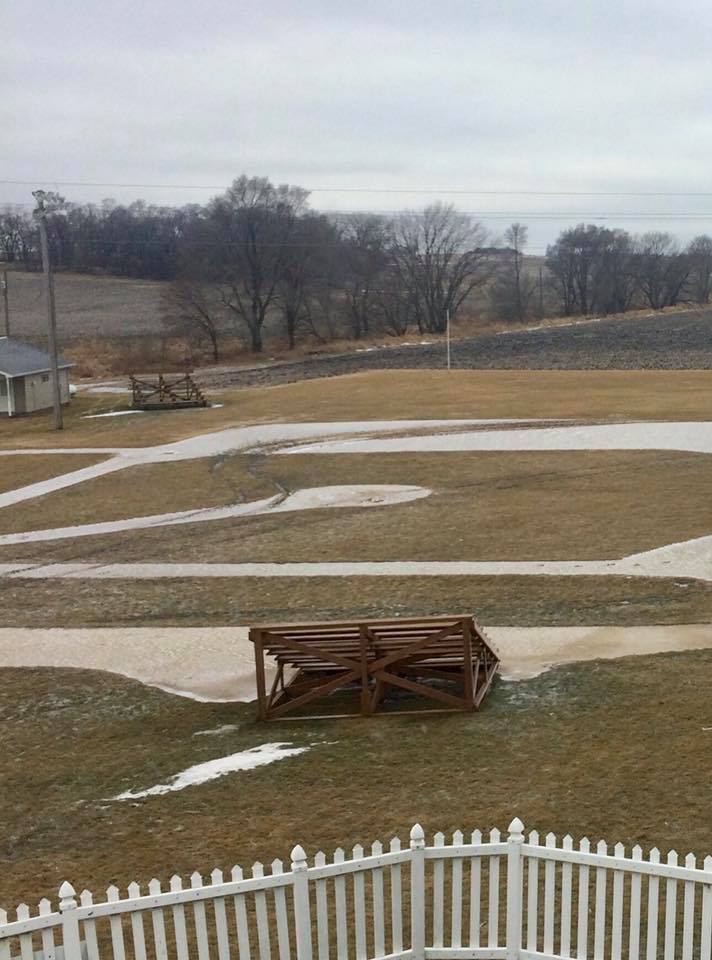 We can't have nice things, even in heaven.
The Dubuque Telegraph Herald says someone vandalized the Field of Dreams in Dyersville, Iowa on Monday night. Someone drove car or truck onto the field (the set where the movie was filmed) and raced around, causing thousands of dollars in damages.
"Someone who is disturbed had some agenda to damage the field," owner Denise Stillman said. "It's upsetting."
Al Steffen, the site's field manager, said he was called out to the scene in the morning to inspect the damage.

"There are gashes up to four inches deep in the outfield," Steffen said. "Whoever did it was really able to dig in."

Steffen said it's not the first time someone's driven a vehicle out onto the field. However, the combination of warmer weather and steady rain loosened the soil enough for the vehicle to cause serious damage.

The majority of the damage occurred in center field and left field, he said.

Along with destroyed grass, the field's sprinkler system was damaged, Steffen said.

"It's disappointing that this would happen at this time," Steffen said. "We won't be able to do anything for months."

He said a final assessment won't be available until the seasons change.

"We need to wait until the spring to figure out how much we're going to need to tear up," Steffen said.

There are no security cameras on the field. Field officials were not able to identify the vehicle responsible for the destruction, Steffen sai
While it won't take an army of steamrollers, it will take a full year to fix the damage although Stillman plans to keep it open to tourists during the time. A fundraising campaign raised almost the entire $15,000 in one day. A portion of that will be used to install a security system.
Not surprisingly, quite a few of the donors are making their donations in memory of their fathers. One did so in memory of Shoeless Joe Jackson.
(h/t: Bryan Reynolds)