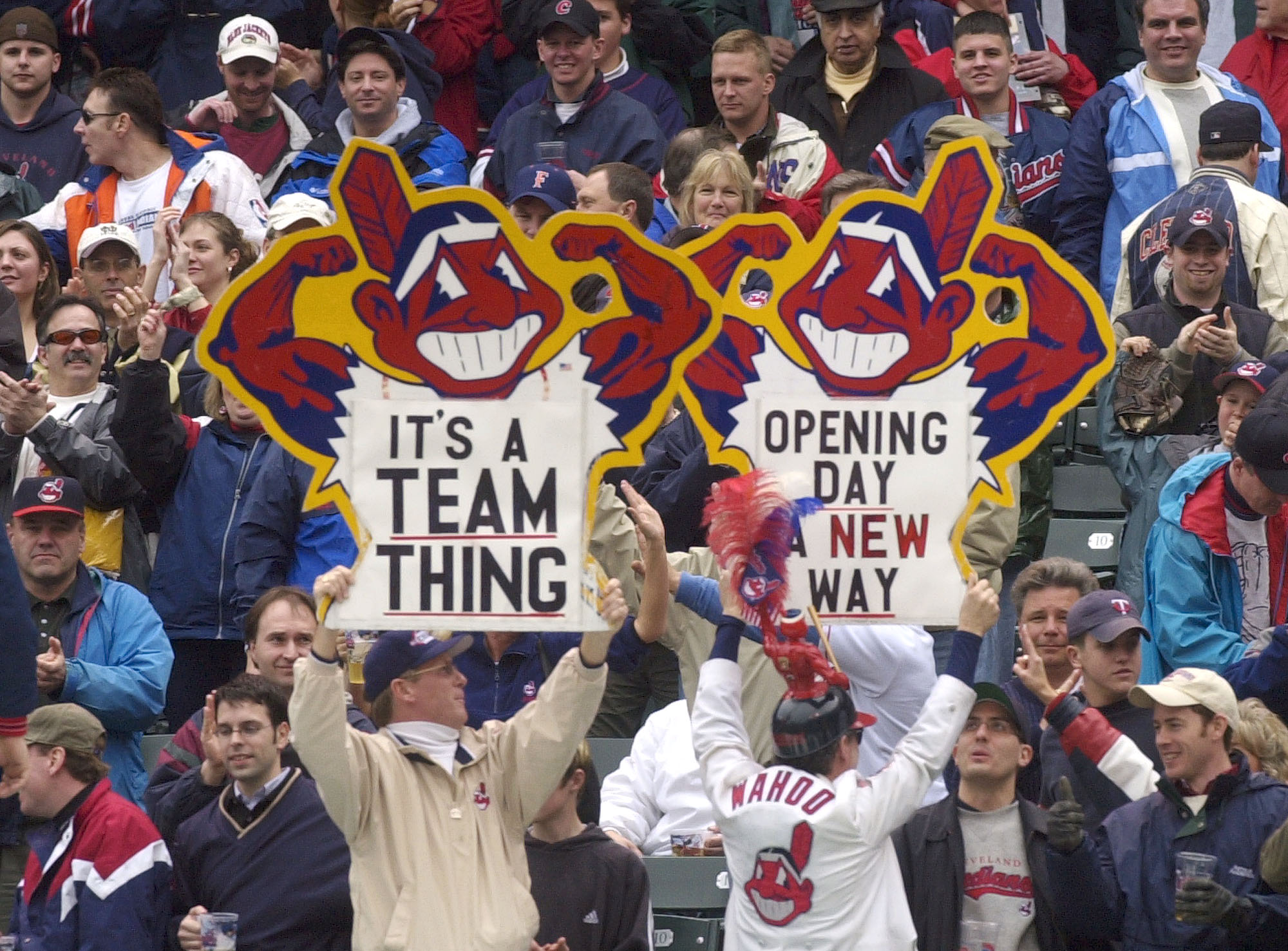 Chief Wahoo, the Cleveland Indians racist mascot, is dead.
In truth, he's been dying for a long time as the Indians have walked a fine line between angering its mascot-embracing fans and slowly transitioning away from its use. In recent years, the team has adopted an uninspiring block "C" as its official logo, but the Wahoo still appeared on the team's uniforms.
Now, the New York Times reports, that's going to end next year.
So far, the Indians have been officially silent on the news, but the Times says baseball commissioner Rob Manfred has told it the chief is done for. And the team's owner was quoted in a new release issued by Major League Baseball, rather than the team.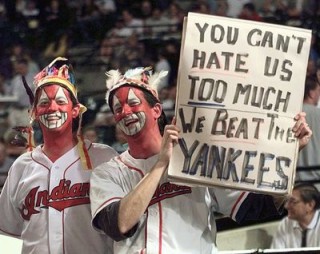 "We have consistently maintained that we are cognizant and sensitive to both sides of the discussion," owner James Dolan said. "While we recognize many of our fans have a longstanding attachment to Chief Wahoo, I'm ultimately in agreement with Commissioner Manfred's desire to remove the logo from our uniforms in 2019."
Rob Manfred to Roger Goodell, basically: Have fun answering Redskins questions at your Super Bowl news conference this week. https://t.co/TprCrfpufe

— Bill Shaikin (@BillShaikin) January 29, 2018
There's less to the move than it appears.
The team will still be making money on the caricature. It will still sell souvenirs at the stadium and in retail outlets, but MLB's website will no longer carry the items. That's a start, but it hardly qualifies as shedding the mascot.
The Times says that's to maintain the trademark rather than letting another entity grab it, although it seems unlike the team will lose a trademark if it chose not to sell merchandise with it.[update: See comments]
Still, it's better than nothing, although it sets the stage for every game in Cleveland this year to be a protest against eliminating the mascot.