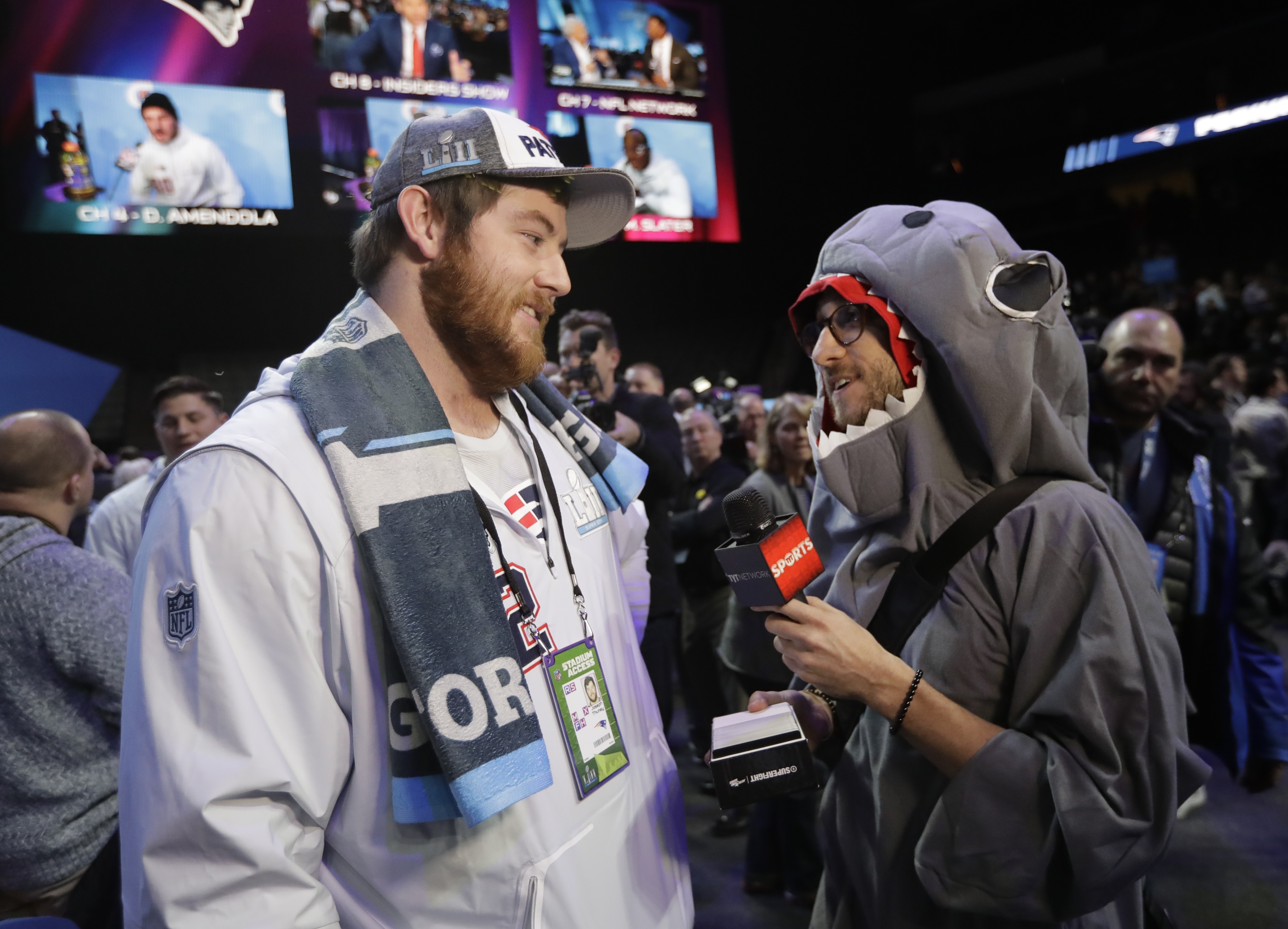 The chances are pretty good that you're going to skip work next Monday, the day after the Super Bowl in Minneapolis. The flu outbreak is good for something. It gives us a believable excuse.
Marketplace says 27 percent of employees will call in sick and/or tired on Monday. Most of them will be men, according to a survey. And of those going to work, 42 percent of men and 20 percent of women were late.
We have national holidays for dumber reasons, so why not just make it a three-day holiday weekend?
Marketplace says 72 percent of human resources officers say it's a good idea.
Among those who noticed the drop in productivity the day after the Super Bowl was Kraft Heinz. The company announced last year that it was giving all of its employees a day off after the Super Bowl.

"Statistics show over 16 million people call in sick or don't go to work and for those that do, productivity plummets so far that the country loses on average around $1 billion," Kraft Heinz said in a statement.

Since the country is already losing that much money in lost productivity, it could make sense for others to follow the example of Kraft Heinz, and declare the Monday after the Super Bowl a national holiday. Unfortunately, creating a national holiday is not as easy as it seems.

In order for all workers to get a day off from work, the particular day would have to become an official federal holiday. Among other days that some people think should be an official federal holiday is election day. Past efforts to make election day into a federal holiday have been unsuccessful.

"It would be like trying to pass a constitutional amendment," Michele Swers, a professor of American government at Georgetown University, told Marketplace in 2016.
Ah, right. It would require politicians to do something. In the absence of that possibility, many Americans will create their own national holiday. Working title "Thanks for Coming, Now Get Out Day."