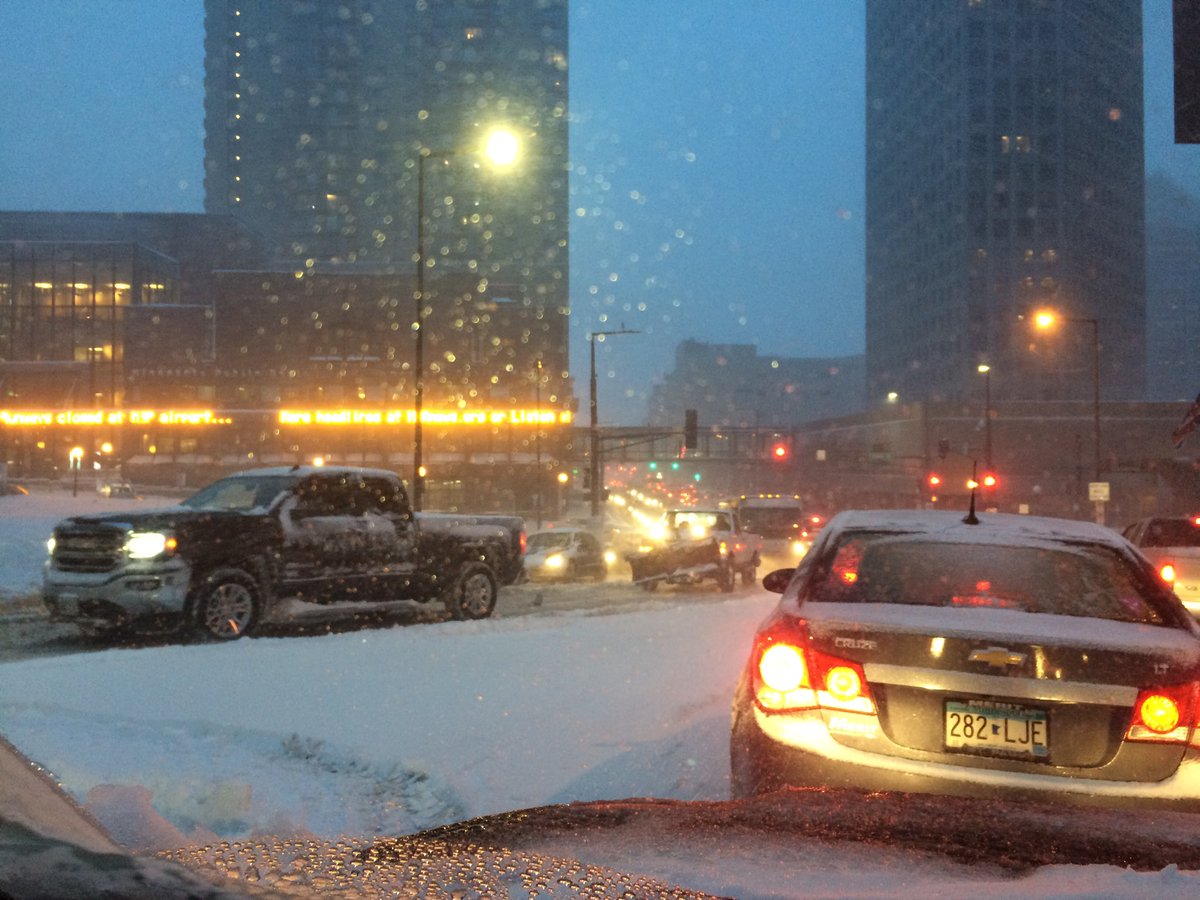 The St. Paul Public Schools threw meteorologists under the bus last evening after it was criticized for not closing schools yesterday, leading some children to still being on stuck buses in the evening darkness.
yo @spps your last-minute decision making caused some linwood kids to just get home. cancel school so it doesnt happen again tomorrow. @SPPS_News pic.twitter.com/QJl38nZd5o

— Caleb Bowron (@calebowron) January 23, 2018
Some kids were still on buses as of 11 p.m., KSTP reported.
The school system's apology blamed the weather forecast.
The decision to keep the District open today (Jan. 22) was based on the forecast and what we believed was the best course of action for our students.

Had we known that the City of Saint Paul was going to get up to 8 inches of snow between 2 and 6 p.m., SPPS may have taken a different course of action.
It's classic non-apology apology.
The meteorologists got their forecast right.

Here's the National Weather Service forecast map (every meteorologist works off the National Weather Service), which was published on Monday morning at 4:15. It called for the up to 8 inches of snow the school system said it didn't know the city would get. And it made clear that 10-14 inches of snow was possible in the metro.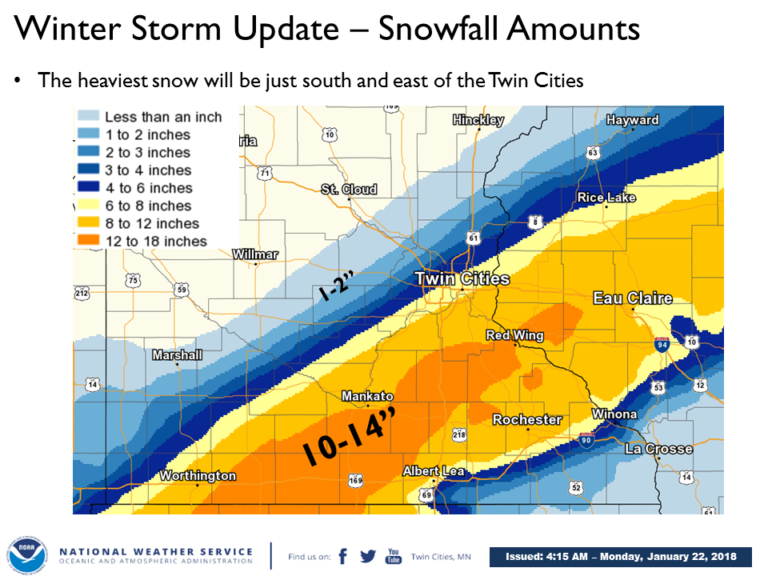 Even on Sunday night, it was clear that the region was going to see its heaviest snow in years, and that it would be heaviest during school hours.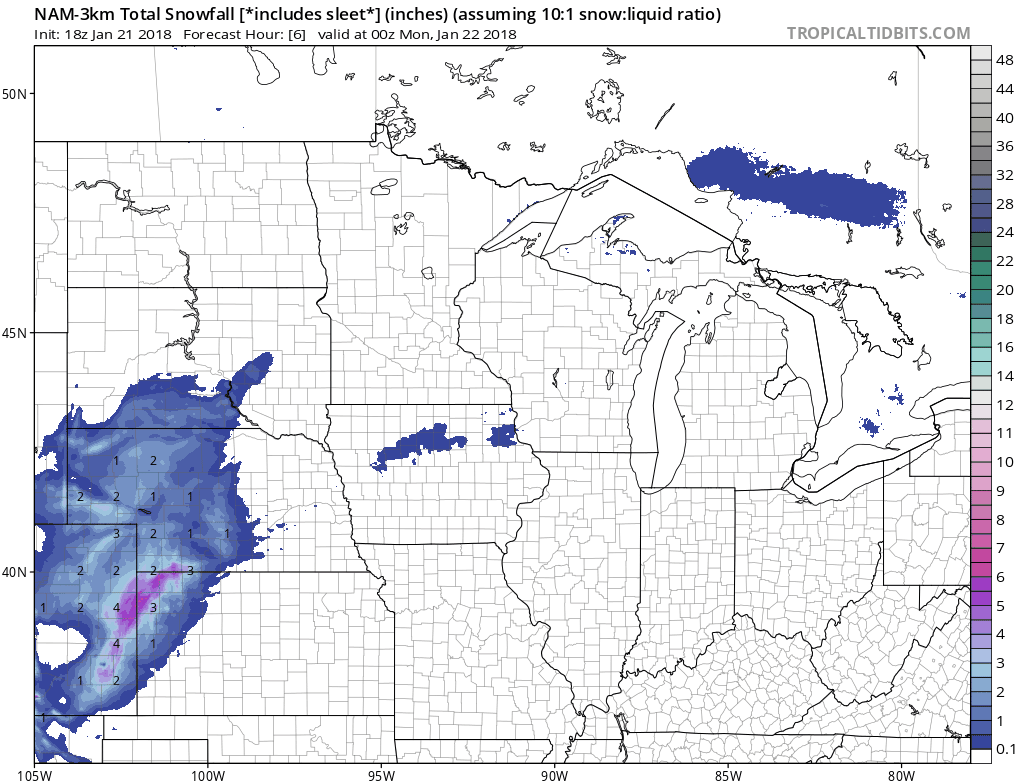 On the school district's Facebook page, parent Leah Olssen, whose children arrived home four hours late, wasn't buying the apology.
"Had we known…" Are you even serious? Every forecast in the region was clear. The stress and strain you put on families and the children you put in danger when you put them on the roads tonight was absolutely unacceptable. Take responsibility. This was nothing short of very poor planning. Not only did you have a pretty clear radar as early as yesterday, you had enough snow by noon to know what the afternoon would look like. Had you known…please.

On the other hand, the teachers, aides, students, and parents went above and beyond as usual.
Indeed, lost in the recriminations are the selfless teachers and bus drivers who stayed with the children and kept them safe until help could arrive. By mid-evening, St. Paul police stepped in to shuttle about 30 students home when it was clear no other help would arrive.
The teaching staff has more than earned today's snow day.
So have the meteorologists who aren't taking one.