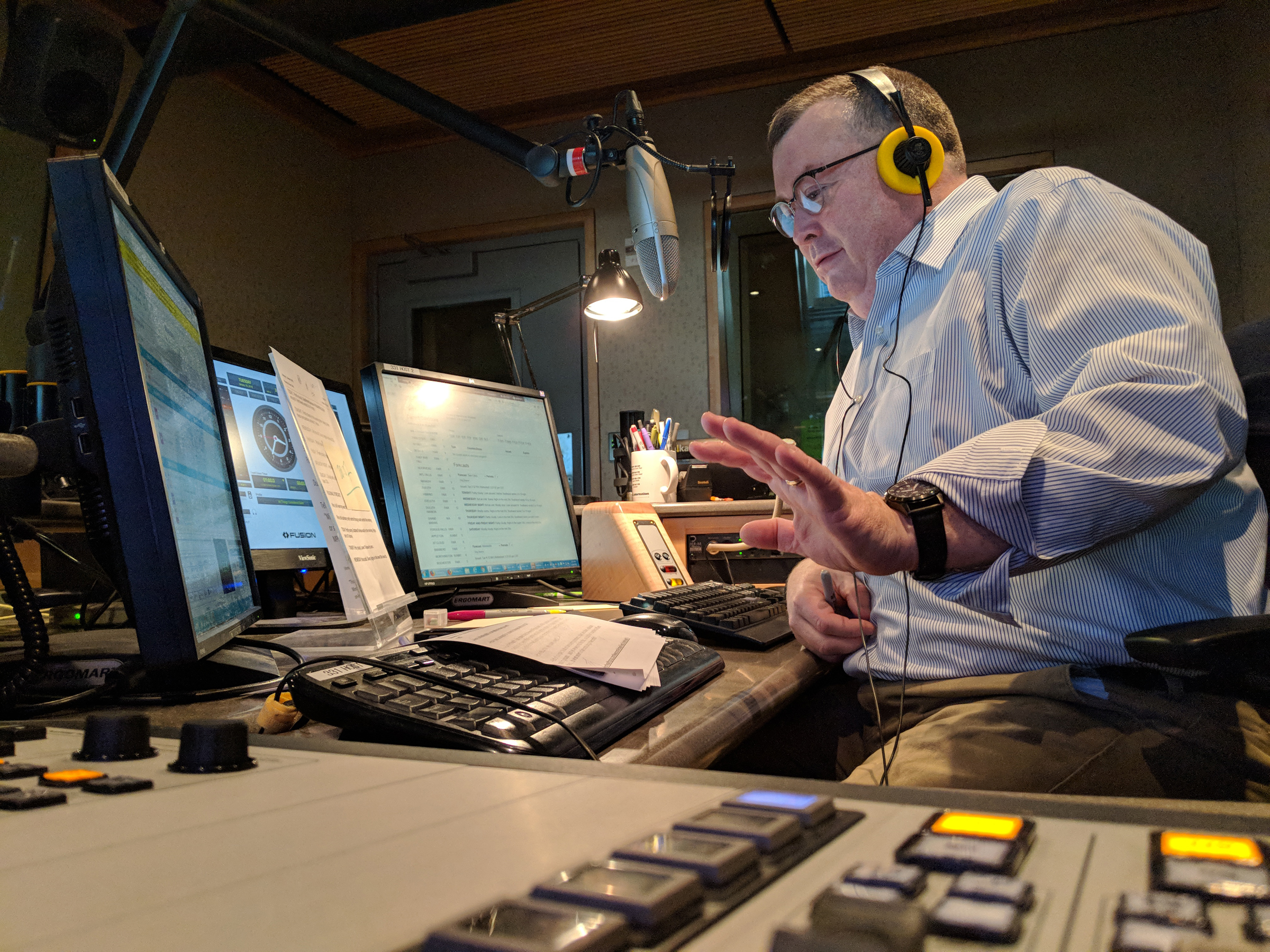 Wednesday January 17, 2018
(Subject to change as events dictate)
Until 9 a.m. – Morning Edition
MPR's Kirsti Marohn reports that- Brown County recently became the first Minnesota county to turn down a Minnesota Department of Agriculture program that offers free nitrate testing for homeowners with private drinking water wells. County commissioners said they are concerned that the agency might use the data to target farmers for stricter regulations. But environmental groups say it's unfair to deny residents the opportunity to find out whether their drinking water is safe. Elevated nitrate levels pose health risks especially to young infants, and state officials are trying to determine how many Minnesotans are drinking water with unsafe levels.
Plus: Cathy Wurzer interviews Sen. Dave Senjem about Gov. Dayton's bonding proposal. Jeff Brady on offshore oil drilling, Ask Cokie Roberts, the House considers sexual harassment reform, and the fallout from the Vikings not kicking the extra point after Sunday's touchdown
9 a.m. – MPR News with Kerri Miller
Innovations in gene editing are moving at breakneck speed, but are bioethicists keeping pace?
Guest: Jeff Kahn, director of the Berman Institute of Bioethics at Johns Hopkins joins us at 9 am.
10 a.m.- 1A with Joshua Johnson
Does America need more nukes? What's in today's arsenal, and what's behind the latest 'Nuclear Posture Review
Guests: Jon Wolfsthal, director, Nuclear Crisis Group; Sr. Advisor, GlobalZero; Alexandra Bell, senior policy director, The Center for Arms Control And Non-Proliferation; Michaela Dodge, senior policy analyst, Center for National Defense at the Heritage Foundation.
11 a.m. – MPR News with Tom Weber
Tom Roy, Commissioner of Minnesota's Department of Corrections, joins MPR News host Tom Weber to talk about issues facing Minnesota's correctional system.
11:30 a.m. – Neel Kashkari, president of the Federal Reserve Bank of Minneapolis, recently released his plan to prevent another banking crisis like the one in 2008. Kashkari's plan addresses the problem of banks that are "too big to fail." He says large banks should be required to keep much larger reserves on hand – giving them an incentive to shrink.
12 p.m. – MPR News Presents
Minneapolis native Peter Edelman, a Georgetown law professor and former advisor to Sen. Robert F. Kennedy. He's out with a new book, "Not a Crime to be Poor: The Criminalization of Poverty." He spoke at the JFK Presidential Library in Boston about ways to reform the criminal justice system and to end poverty
1 p.m. – The Takeaway
Dozens of women get the chance to confront their abuser. Former USA Gymnastics team doctor Larry Nassar faces sentencing and the women he assaulted over decades.
2 p.m. – BBC NewsHour
A CIA agent has been arrested for possessing information on the U.S. spy network in China.
3 p.m. – All Things Considered
We hear from 'Minneapolis Miracle' players Stefon Diggs, Case Keenum, and others scheduled to speak at a Vikings news conference today. The team is getting ready to travel to Philadelphia ahead of Sunday's conference championship. Meanwhile, the Vikings and NFL give the Saint Paul Chamber an update on the expected impact of the Super Bowl in the metro.
Plus: The increasing use of toll roads to fund maintenance; A reflection of AIDS fighter Mathilde Krim, who has died at age 91.
7 p.m. – The World
Tens of thousands of undocumented kids are working their way through US colleges under an Obama era program called DACA. But with the program challenged by the Trump White House, their future is in limbo. The World presents the "DACA diaries" .
8 p.m. – Fresh Air (Dave Davies hosts)
Millions of Americans are walking around with implanted medical devices – artificial hips and knees, cardiac stents, pacemakers, and many others. Dave Davies talks with medical journalist Jeanne Lenzer, who says that medical devices are approved with far less scrutiny than pharmaceuticals. Some may be causing harm, even deaths. Her new book is The Danger Within Us.