Hmmm, good. Dig in.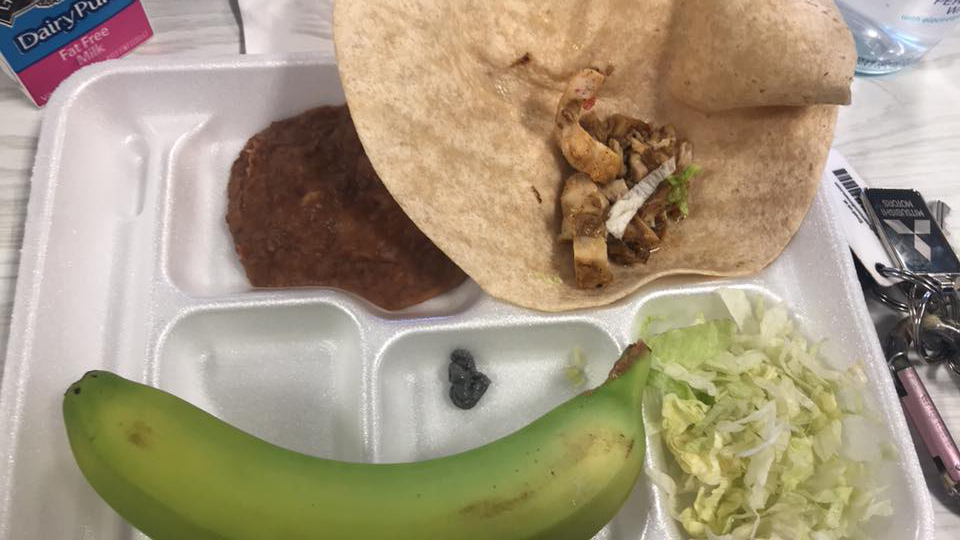 Let's just say parent Mandy Berkhof wasn't that impressed when she went to a Sioux Falls, S.D., elementary school on Tuesday to have lunch with her daughter.
She posted her review on Facebook:
My mom and I went to eat lunch with my daughter today and this is what the children got for lunch…A green banana, little bit of lettuce, chicken fat in a cardboard tasting tortilla and refried beans that have no flavor. $3.55 for lunch and this is what they get.

I am beside myself about this. There has to be something done about getting better lunches for the kids & This is at a Sioux Falls elementary school.
Where do I start !!!!
That green banana was a mistake, Sioux Falls School District Superintendent Brian Maher tells the Argus Leader.
"That's certainly not the kind of image we want to portray," Maher said. "If you're going to judge our food service program by that picture, you're going to get incomplete (information)."
The portion sizes are dictated by the federal government, he said.