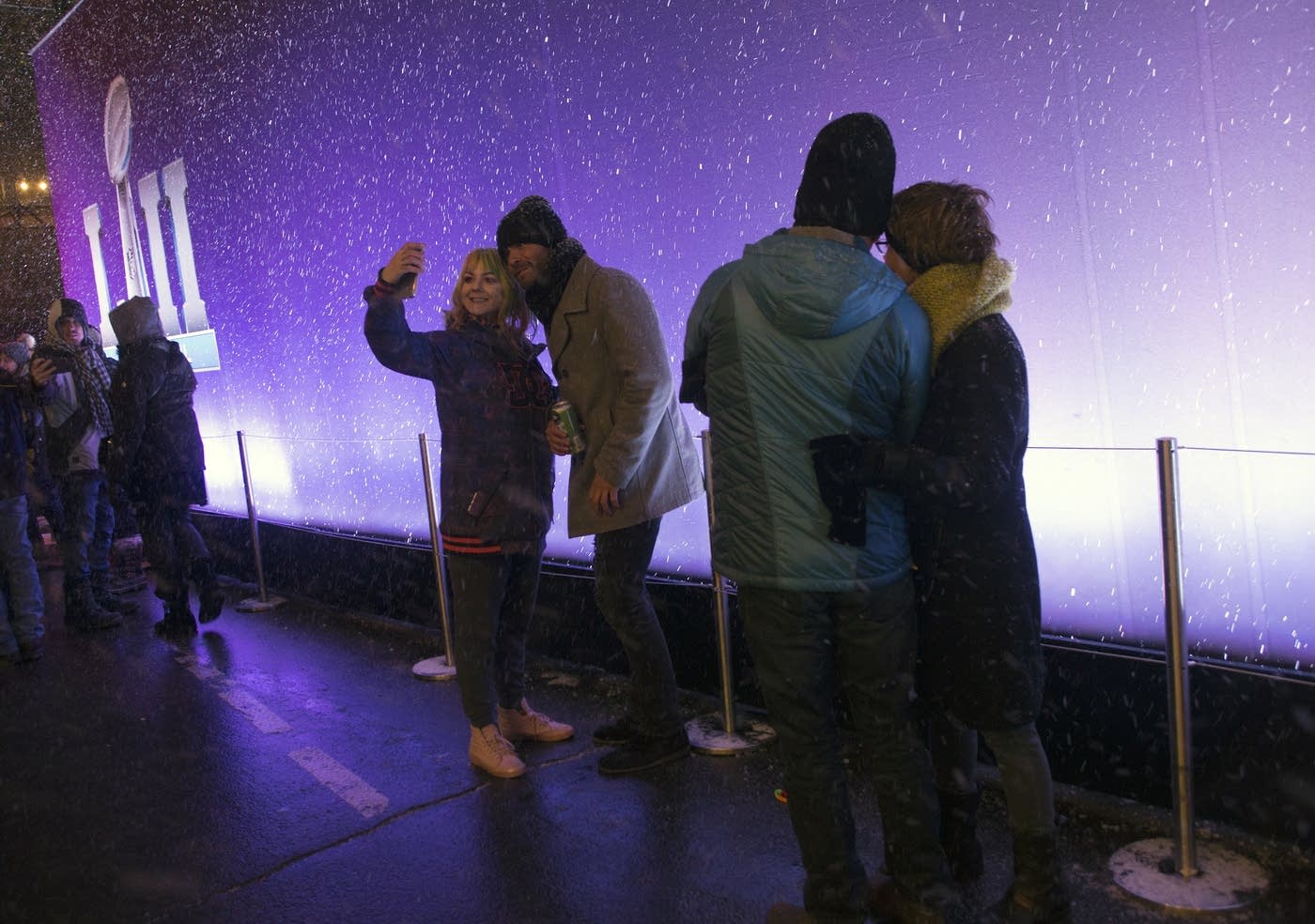 We enjoyed our week in the the national spotlight and somehow we'll find a way to carry on as we slip back into flyover country status.
But the post-Super Bowl strategy by business leaders and politicians is worth keeping a close eye on.
That's why Sunday's Star Tribune editorial — the paper is owned by billionaire Glen Taylor, a beneficiary of taxpayer dollars for his private business — is worth paying attention to, even though it was mostly ignored by the glitz of game day.
The Strib's editorial board wants a steady flow of taxpayer dollars for more Super Bowl-style events.
That proposal is fraught with political sensitivity. But the Itasca task force ought not shy away from it for that reason. With much now in Minnesota's favor — commodious venues, experienced local planners, a ready cadre of volunteers, a knack for helping an event serve the public good — one clear weakness remains: Minnesota's bids rely too heavily on raising private dollars.

The Twin Cities corporate community is renowned for its philanthropy and commitment to civic advancement. But a Super Bowl strains its giving capacity. Several large events in rapid succession test its limits.

"With our model, the success of the event is only as good as the corporate community's pockets are deep," said Super Bowl LII host committee co-chair Richard Davis. "It's the same companies, over and over." Donations to civic events can crowd out the support businesses otherwise would provide to other worthy causes, he noted. An economic downturn can scramble event plans.

Site selectors seek assurance that a host city's financial plan is solid, event-recruitment professionals say. That gives places with access to a dedicated public funding stream an edge. As Terry Mattson, president of Visit St. Paul, put it, "This is what's needed to take Minnesota past its reputation as flyover country."
Sound like the fix is in on the coming "study?"
The Strib, whose publisher and CEO, Michael J. Klingensmith serves on the organization whose task force will be conducting an assessment of the idea, says Minnesota should be more like Texas, which calculates how much of the state's tax revenue comes from out-of-state visitors and then dedicates that to big events.
Texans buy the double-speak of politicians that they're not spending their money; they're spending that of out-of-towners.
What the paper doesn't note, of course, is the reticence of Super Bowl organizers to open the books and let the taxpayers see whether the public money was worth it. Maybe it was; maybe it wasn't, but it seems odd to suggest a new spigot of public cash should be opened when the same promoters want to shield us from something, mostly likely math that doesn't add up.
Is that a wrong conclusion? Fine. Prove it.
Related: On and around Nicollet Mall, Super Bowl business varied (MPR News)