Life is a crapshoot. An unfair crapshoot. It's the only way to explain two stories in the news.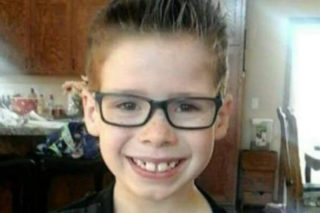 Eight-year-old Alan Geisenkoetter Jr. wasn't doing anything any other Minnesota boy doesn't do in January, helping his dad setting up an ice house on Chisago Lake on Friday when a snowmobiler, too drunk to even see a pickup truck and an ice house, slammed into him.
He died of his injuries, his family said on Caring Bridge. The damage to his brain was greater than feared.
His family posted an image of the boy in the hospital that's too awful to post here. But maybe it should be posted in every bar, every sporting goods store, every snowmobile dealer, and every ice house until the culture of the Upper Midwest can separate outdoor fun from the celebration of getting rip-roaring drunk necessary to enjoy it.
Meanwhile, in Sidney, N.Y. — as idyllic a locale as the Catskills can provide — Donald Savastano, 51, has been scratching out a living — barely, apparently — as a self-employed carpenter.
But things were looking up because in early January he hit a scratch-off for $1 million.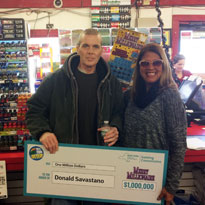 "Being a self-employed carpenter, I didn't really have a plan for retirement," Savastano said. "The money will help with that. I don't have any other extravagant plans. I'll buy a new truck, pay off some debt and invest for the future."
"This is gonna change our lives, to tell you the truth," Savastano told WBNG in Binghamton, N.Y.
And he figured he'd go to the doctor, which he hasn't been able to do because he couldn't afford health insurance.
That's when they found he had brain and lung cancer.
His funeral was Wednesday.