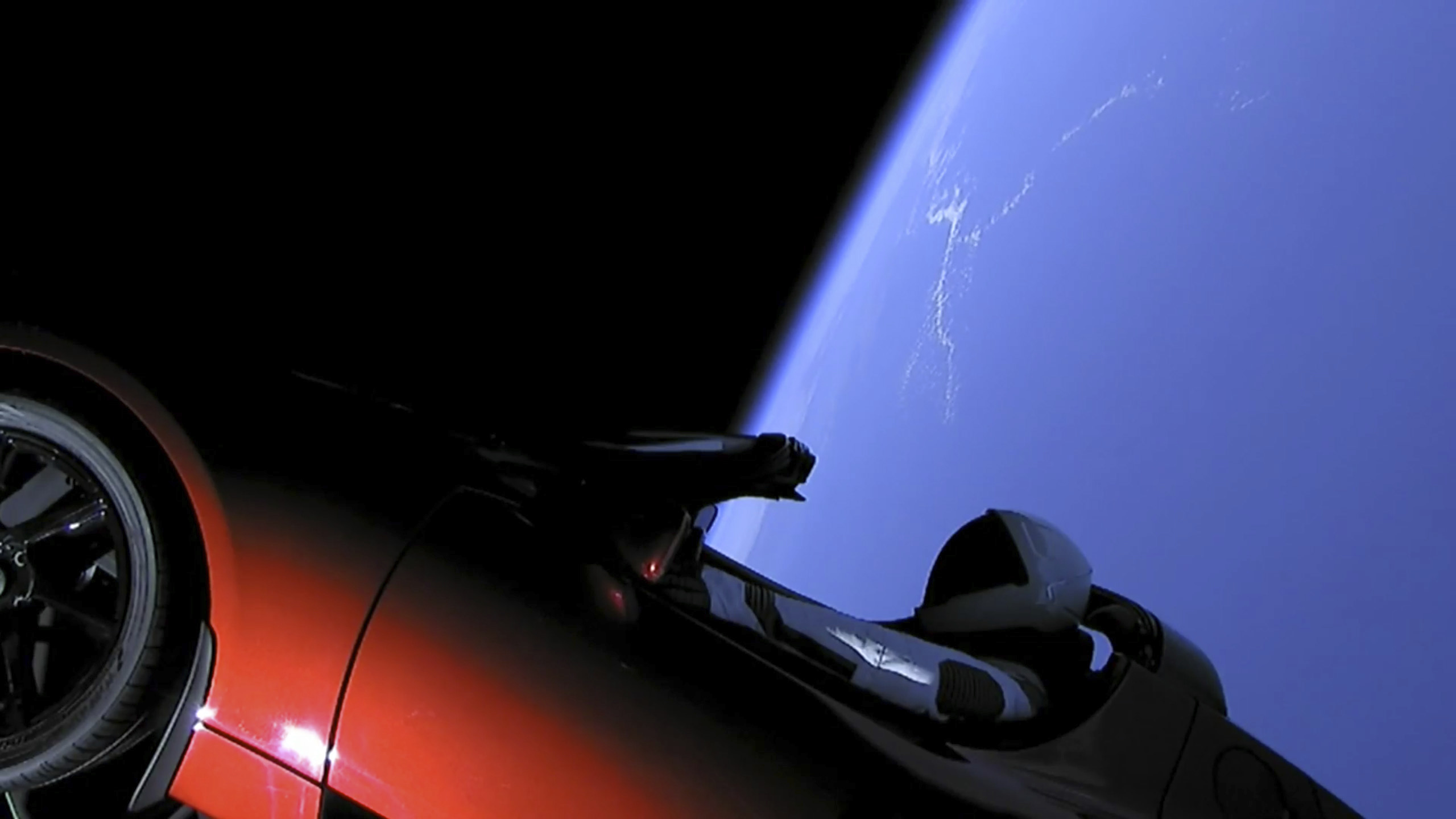 I've been fortunate enough to watch (from afar) about every space launch since Alan Shepard went for a quick ride in May 1961, but I confess that I've never seen anything like what happened at Cape Canaveral this afternoon when the SpaceX Falcon Heavy test flight was launched.
It was a combination of ballet, theater, a monster truck show, and rock opera that created about the wildest 11 minutes that space fans have seen since 1969.
With liftoff, the Heavy became the most powerful rocket in commercial use today.
Simulating the payload on the spacecraft was a Tesla car, with the sign "don't panic" plastered on the dashboard.
The car will orbit around the sun, an oval circle stretching from the orbit of Earth on one end to the orbit of Mars on the other. It's journey will take a billion years.