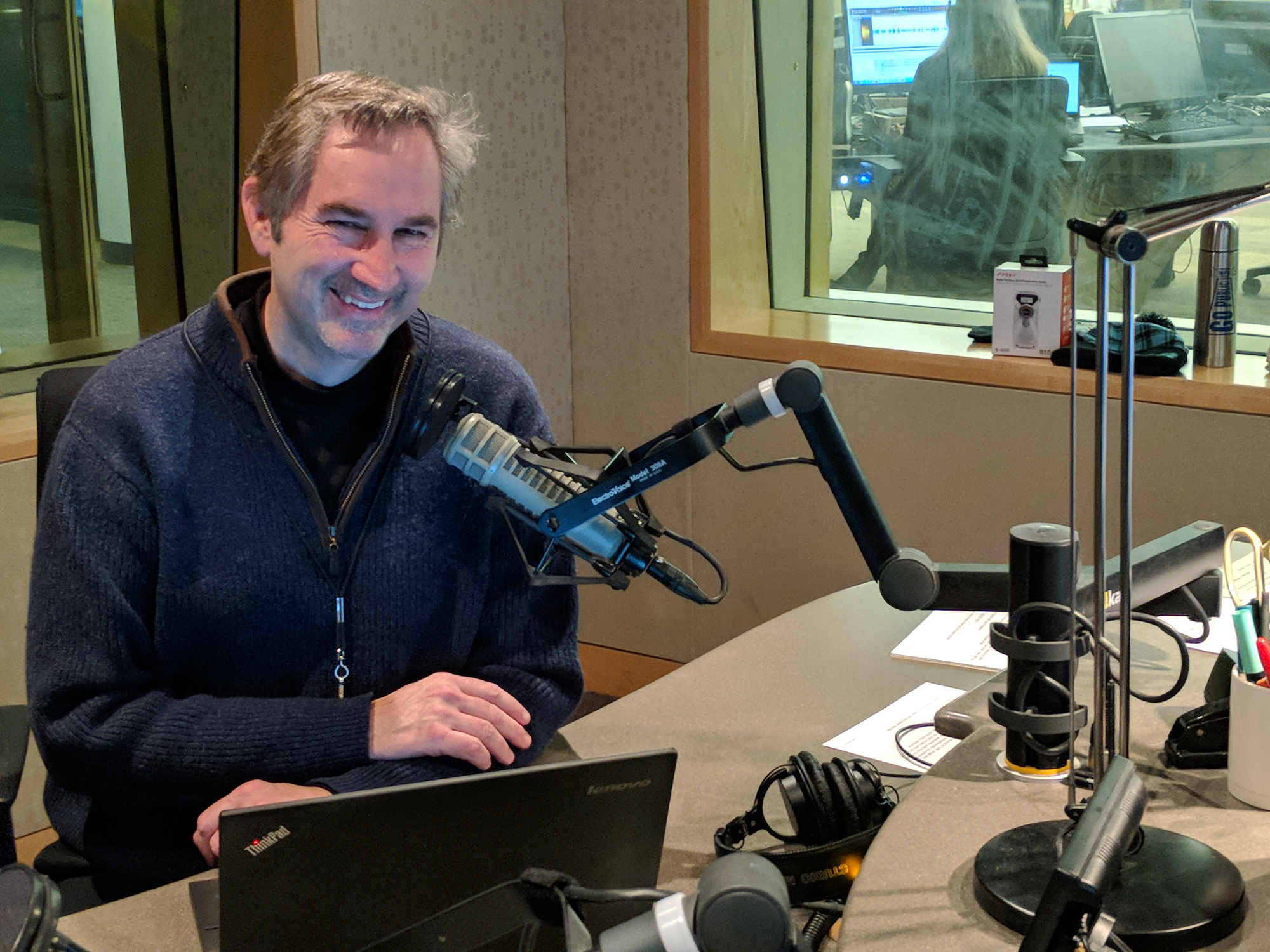 Friday February 15, 2018
(Subject to change as events dictate)
Until 9 a.m. – Morning Edition
The St. Paul teachers contract; another look at Duluth's controversy over To Kill a Mockingbird and Huck Finn. Plus: Preventing mass killings; the medical bill of the month; a review of 'Black Panther';Story Corp: Our Sunday school teacher.
9 a.m.- 1A with Joshua Johnson
Domestic news roundup. The latest from Florida after this week's deadly school shooting. Again, there have been calls for thoughts and prayers, but demand is growing for something much more. U.S. intelligence officials deliver a dire warning about Russian meddling in upcoming U.S. elections. In other news, high & cold drama at the Olympics.
Guests: Rick Pluta, reporter, Michigan Public Radio Network; Nancy Kaffer, columnist, editorial board member, Detroit Free Press; Edward Luce, chief U.S. columnist and commentator, Financial Times.
10 a.m.- 1A with Joshua Johnson
International news roundup. A number of longtime world leaders made headlines this week. South African President Jacob Zuma resigned. Zimbabwe lost a man of conscience and courage with the death of Morgan Tsvangirai. The future of Israeli Prime Minister Benjamin Netanyahu comes under more doubt. And why is Australia's Prime Minister banning sex between his ministers and their staff?
Guests: Tom Bowman, Pentagon correspondent, NPR; Nadia Bilbassy, Washington bureau chief, Al Arabiya; Susan Glasser, chief international affairs columnist, Politico
11 a.m. – MPR News with Tom Weber (Marianne Combs hosts)
The Nightingale Trio is back in Minnesota and will perform at the Cedar Cultural Center in Minneapolis this weekend. The three members of the acapella group — Nila Bala, Rachel LaViola, and Sarah Larsson — met in 2009 at Yale University in a women's Slavic chorus. They perform music from folk traditions in Eastern Europe and the Balkans. They'll join Marianne Combs in Studio M to talk about their music and sing a few songs.
12 p.m. – MPR News Presents
Heading into Presidents Day Weekend, you'll hear Jon Avlon speak about his new book, "Washington's Farewell: The Founding Father's Warning to Future Generations." In 1796, President George Washington published what he called his "Farewell Address"… a letter to his fellow citizens about the forces he feared could destroy our fledgling democratic republic. Many of his concerns still ring true, and many Presidents who followed him in office– from Lincoln to Eisenhower, Reagan and Obama– quoted from Washington's Farewell Address in their own farewell addresses. As Washington retired to private life, he warned that hyper-partisanship, excessive debt and entanglement in foreign wars could cause the great experiment in American democracy to fail. And he wanted to set forth some principles to ensure national unity.
1 p.m. – Science Friday
Science news roundup, Iowa science standards, artificial intelligence forgery, and bitcoin malware.
2 p.m. – BBC NewsHour
South Africa's new president delivers his first major policy speech. President Trump to meet relatives of those who died in the mass shooting at a Florida school. And the online tool that helps seafood companies counter slavery risk.
3 p.m. – All Things Considered
DNR wraps up a moose study; the passion around Black Panther; Did the Super Bowl change awareness of Minnesota? The woes of Gophers hockey.
Plus: Who was Marjorie Stoneman Douglas? School shootings and gun policy; A look behind the famous Onion headline after every school shooting; What now for Dreamers now that Congress has rejected solutions?
7 p.m. – The World
Concern about license plate readers that police use. Some of the data is shared with immigration authorities. A sanctuary city is thinking hard about its license plate readers, and who gets the data.
8 p.m. – Fresh Air
On the next Fresh Air, Terry talks with actor and comic Kumail Nanjiani and comedy writer Emily V. Gordon, who co-wrote the romantic comedy The Big Sick, which is nominated for an Oscar. It's based on how they met—and then got married after she was placed in a medically induced coma because of a life-threatening infection. Nanjiani grew up in Pakistan, and in the film, his parents want to him to have a traditional arranged marriage.