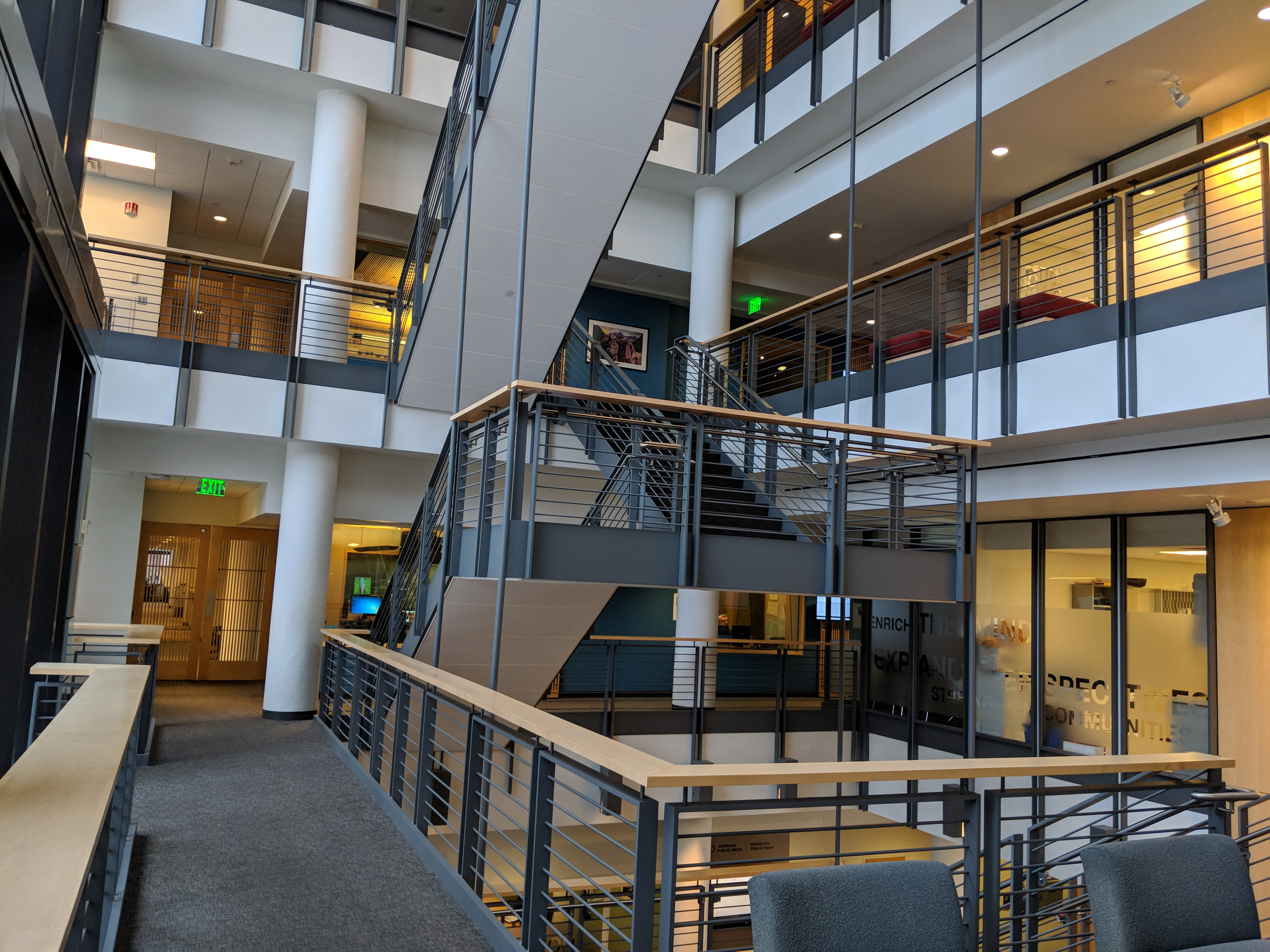 Tuesday February 6, 2018
(Subject to change as events dictate)
Until 9 a.m. – Morning Edition
The Super Bowl cleanup; How much did it cost to host the Super Bowl? Olympic curler Aileen Geving; the launch of the Falcon Heavy; low-wage workers and sexual harassment; the Wall St. meltdown.
9 a.m. – MPR News with Kerri Miller
Where does the travel ban stand?here does the travel ban stand? President Trump made waves during his first few weeks in office by issuing a travel ban, temporarily barring residents from several Muslim-majority nations from traveling to the United States. The ban was quickly challenged. The details were changed and then challenged again. The third and most recent iteration of this ban will go before the Supreme Court i the spring.
Guest: Asha Rangappa, former FBI special agent and current analyst for CNN
9:20 a.m. – Danez Smith on the politics of poetry. Danez Smith said that a poet's duty is "to make sure that there's a record of what it meant to live, love, fight, rebel ad be." Lately, Smith can't talk about poetry without also addressing the political climate that surrounds it.
10 a.m.- 1A with Joshua Johnson
Paving the way for paid family leave. We look at today's political landscape and whether signs point to now as the time to implement this change at the federal level. And we turn an economic lens on the issue with a discussion of how to fund federal paid family leave and how businesses, big and small, could be affected.
Guests:  Tyrone Richardson, Capitol Hill labor reporter, Bloomberg Law; Rachel Greszler, research fellow in economics, budget and entitlements, The Heritage Foundation; Brigid Schulte, director of the Better Life Lab program and The Good Life Initiative at New America;  Aparna Mathur , resident scholar in economic policy studies, American Enterprise Institute.
11 a.m. – MPR News with Tom Weber (Mike Mulcahy hosts)
Caucus primer. In advance of Tuesday's precinct caucuses, Minnesota DFL and GOP party chairs join the program to talk about the details of caucusing.
11:20 AM
Was the Super Bowl worth it?
Guests: Andrew Zimbalist, economics professor at Smith College; Andrea Mokros, Minnesota Super Bowl Host Committee Vice President of Communication.
12 p.m. – MPR News Presents
On precinct caucus day: An Aspen Ideas Festival conversation titled, "Something Important is Dying: Reclaiming the Democratic Virtues of Moderation, Civility, and Compromise." Amy Walter heads the panel with David Brooks, Michael Gerson and Peter Wehner.
1 p.m. – The Takeaway
Who has the right, to determine the right to vote?
2 p.m. – BBC NewsHour
It's been 100 years since some women in Britain gained the vote, but what bridges are there still to cross ? Turbulence on world markets: a healthy correction or prelude to a recession? And Elon Musk gets heavy in space.
3 p.m. – All Things Considered
We tracked Uber surges over the Super Bowl week; how cities are falling short on climate change action; how to fix Amtrak; and a new black lung study.
7 p.m. – The World
Haiti's gay leaders say being out and visible is a tough choice. But maybe the only choice.
8 p.m. – Fresh Air
Journalist Steve Coll's new book, Directorate S: The CIA and America's secret wars in Afghanistan and Pakistan, is a sequel to his Pulitzer Prize winning book, Ghost Wars, which examined the conflict in Afghanistan from the 1979 Soviet invasion until just before September 11, 2001. Coll is a staff writer for The New Yorker, and is dean of the Columbia's Graduate School of Journalism.