Devonte Hart was just 12 years old when he was distraught over a grand jury's 2014 decision not to indict a Ferguson, Mo., cop for the killing of Michael Brown.
He was crying as he stood at a demonstration in Portland, Oregon with a "free hugs" sign when a police officer asked if he could have one.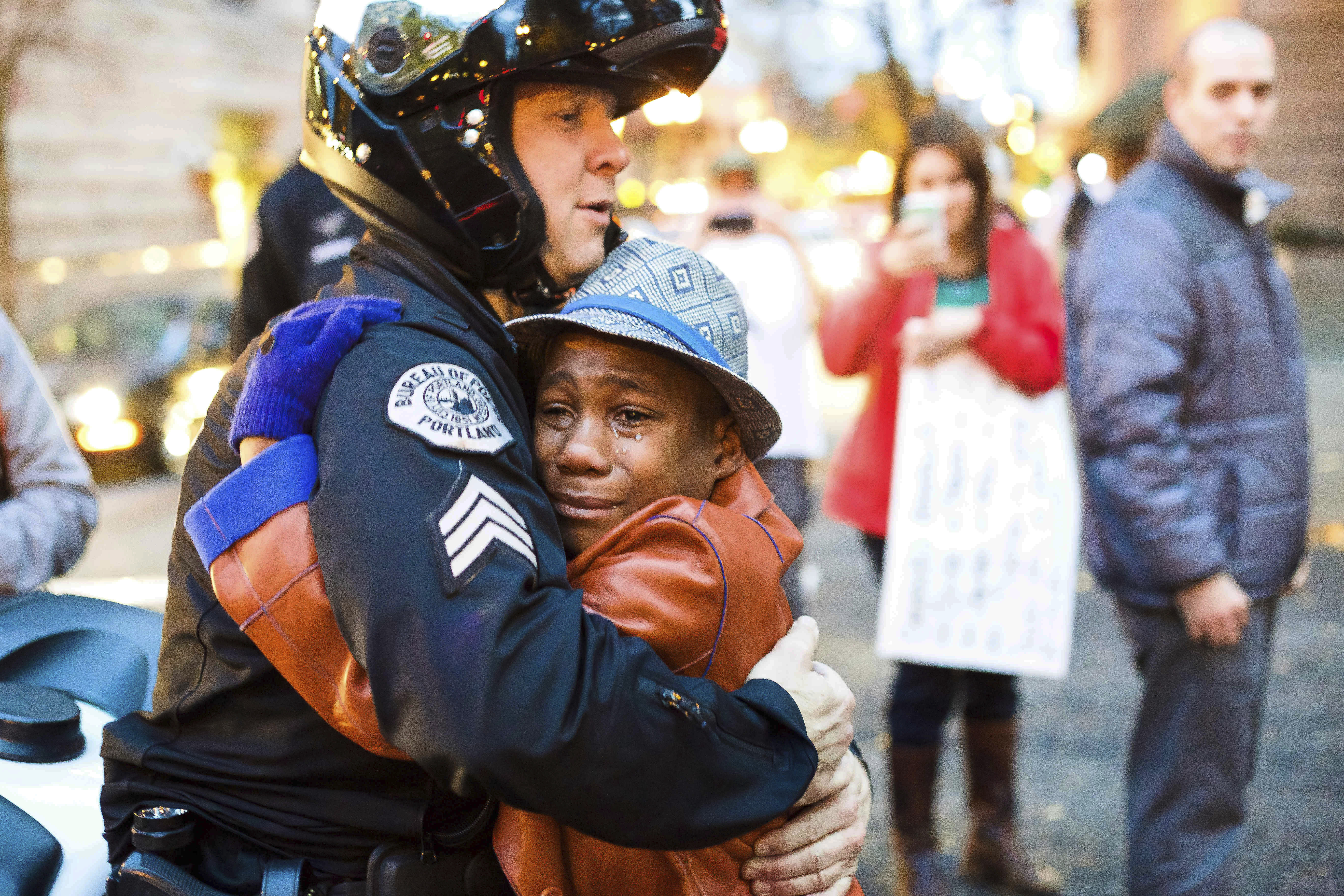 Devonte, 15, is feared dead after his family's SUV plunged off a winding road on Monday. Everyone inside — a family of 8 — is believed dead.
Portland police think the family moved out of Oregon after intense media coverage spawned by the photo, the Los Angeles Times says.