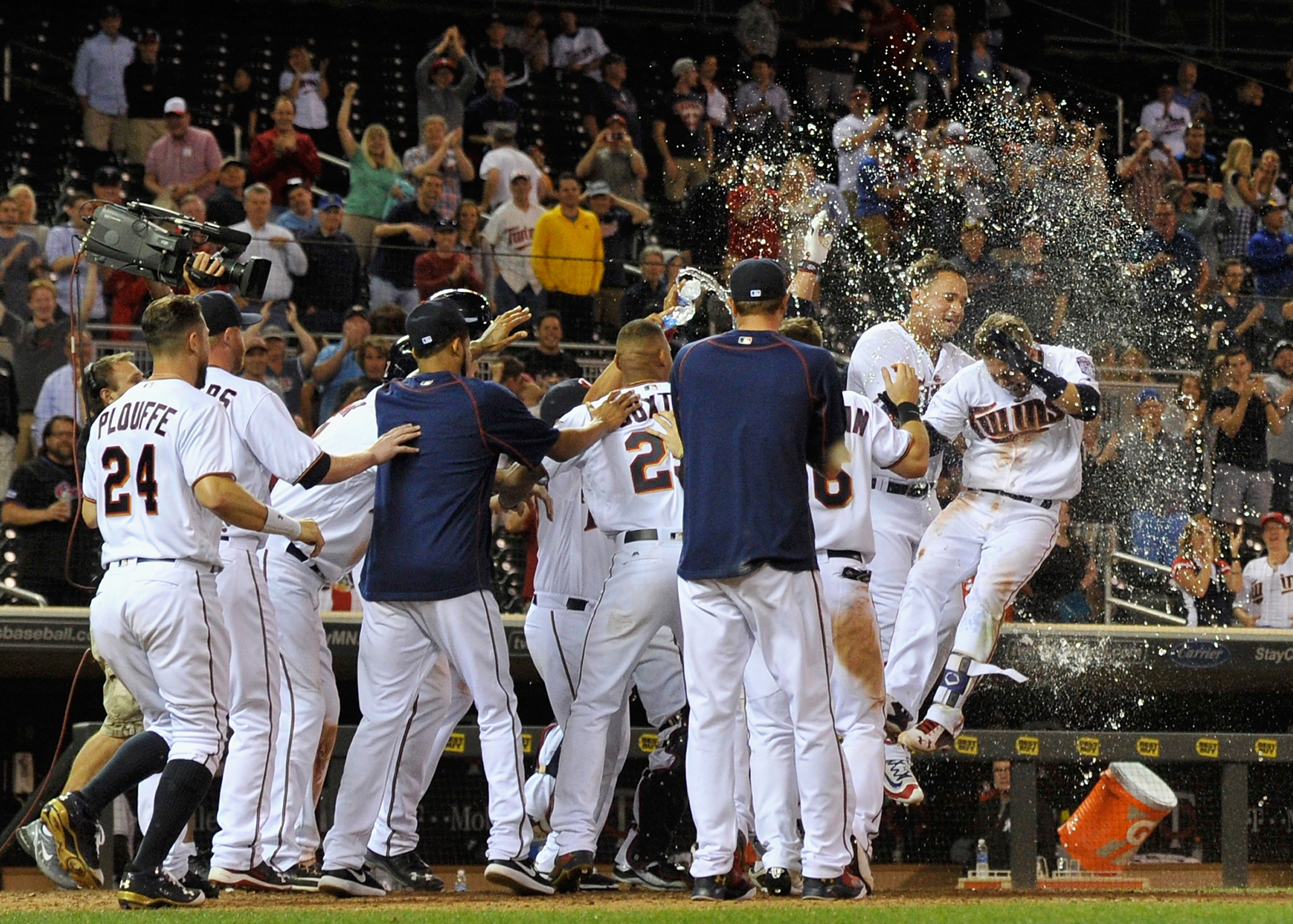 The Minnesota Vikings free-agent hoopla is taking center stage in the regional sports world this week. And it's not hard to understand why, given the magnitude of the pending contract for quarterback Kirk Cousins.
So, it's easy to forget that just a few days ago, the Minnesota Twins were the darlings of fans and sportswriters for some of their recent transactions ahead of the regular season.
The front office patiently waited out the painfully slow free agent market and landed starting pitcher Lance Lynn on a one-year, $12-million deal. That capped off a string of shrewd signings and acquisitions that give Twins fans plenty of hope going into this season, without worrying about how future Twins teams would be affected.
Lynn, like many other highly-coveted free agents this off-season, was naturally hoping to secure a mega-deal from a team willing to fork over the cash. But this free-agency period isn't like others we have seen in the past in Major League Baseball.
Sure, teams like the Twins pursued players like Yu Darvish, who ended up getting a lengthy deal with the Cubs. But signings like that one are mere exceptions this year as teams aren't as eager to hand out expensive, long term deals like candy.
So yes, the Twins were aggressive in an off-season that made it easier to be aggressive.
But it's also worth noting that under the still-somewhat new regime at Target Field, payroll this season will be around $130 million. That keeps them in middle-of-the-pack territory among all other MLB squads — and it's a far cry from Metrodome days, when the Twins consistently ranked near the bottom when it came to payroll.
It was those Metrodome payrolls that gave birth to the "Pohlads are cheap!" mantra.
The Pohlad family, which has owned the team since 1984, gained a local reputation for going out of its way to avoid high-impact free-agents, and instead go dumpster diving for players well past their prime. And in many cases, there were signings for players who never really had a prime.
That approach sometimes worked, as the Twins focused on drafting well and developing solid contributors. That led a string of division titles in the early-to-mid 2000's. But it also backfired, as those Twins teams had a hard time going deep into the playoffs.
Some analysts have said if those Twins teams, under then-General Manager Terry Ryan, had spent money on one or two high-level players, they could have netted at least one World Series championship. And ownership was rightly criticized in 2000 for having a payroll of $16 million.
As the team moved into Target Field in 2010, fans were given the impression the new stadium and its revenue stream would produce higher payrolls. If you look at the numbers over the past several years, they have trended higher than the Metrodome days.
Four times, including this year, the team's payroll was above $100 million. Skeptical fans will point out that those results are skewed by Joe Mauer's $23 million annual salary. But in the Target Field era, the team has let down its guard a bit by signing players like Ervin Santana and Josh Willingham, free-agents who weren't at the very top of the free-agent list, but who didn't come cheap either.
Santana and Willingham proved to be worthwhile signings. But extending Phil Hughes after one stellar year and giving a lot of money to pitchers like Ricky Nolasco turned out to be regrettable decisions.
All those signings came just before Chief Baseball Officer Derek Falvey and General Manager Thad Levine took over. This is a front office that aligns with the new wave of baseball executives who are data driven and not exactly gun shy when it comes to recruiting free agents, but who also want smart contracts during a time of market correction.
While that might not be enough to satisfy some fans burned by past years of rooting for terrible Twins teams assembled with questionable moves, it should at least set aside longstanding complaints over the ownership's frugality.
Now, they need to win.