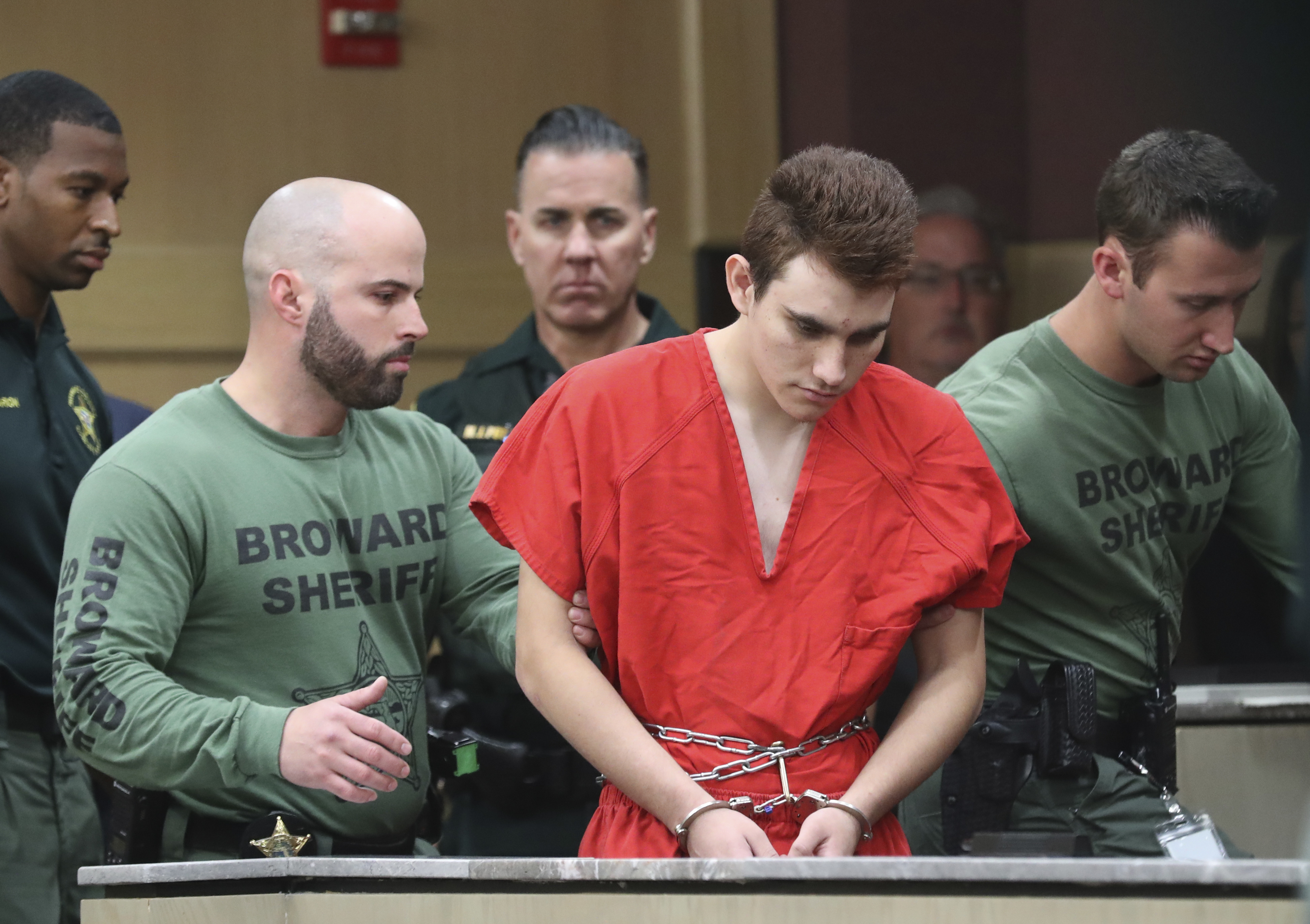 Nikolas Cruz, the young man who slaughtered 17 people in his Parkland, Florida high school, has lots of fans.
"Crazed girls flood Parkland school shooter Nikolas Cruz with fan mail," the Florida Sun Sentinel headline today says.
Seriously.
The newspaper obtained copies of the fan mail intended for Cruz. He has not been allowed to see them, although jail authorities read the ones to him about coming to God.
Check your hope for humanity at the door.
"I reserve the right to care about you, Nikolas!" wrotes a Texas woman in neat blue script in a letter addressed to the jail's Post Office Box in Fort Lauderdale. The letter was mailed six days after Cruz murdered 17 students and staff and injured 17 others with an AR-15 rifle at Marjory Stoneman Douglas High School on Feb. 14.

The reverent note takes up all available space on the front and back of a kiddie-like greeting card showing a furry bunny holding binoculars looking out at the ocean. The inside of the card says, "Out of sight, but never out of mind."

A teenager wrote on March 15: "I'm 18-years-old. I'm a senior in high school. When I saw your picture on the television, something attracted me to you."

The letter was mailed from Texas and tucked inside an envelope covered with hand-drawn hearts and happy faces. "Your eyes are beautiful and the freckles on your face make you so handsome." She goes on to describe herself as white with big, brown eyes. "I'm really skinny and have 34C sized breasts." She ends the letter with three preschool-rated jokes about gummy bears and peanut butter.

A woman from Chicago enclosed nine suggestive photos, including a shot of cleavage, another in a skimpy bikini eating a Popsicle and a tight shot of her backside as she bent over. Another girl sent photos with Hello Kitty Snapchat filters.
"In my 40 years as public defender, I've never seen this many letters to a defendant. Everyone now and then gets a few, but nothing like this," Broward County pubic defender Howard Finkelstein says.
"The letters shake me up because they are written by regular, everyday teenage girls from across the nation," he said. "That scares me. It's perverted."
Fans have also been sending money to his prison commissary account.
A psychologist told the paper that girls who write fan letters to Cruz probably had a dysfunctional relationship with their father.