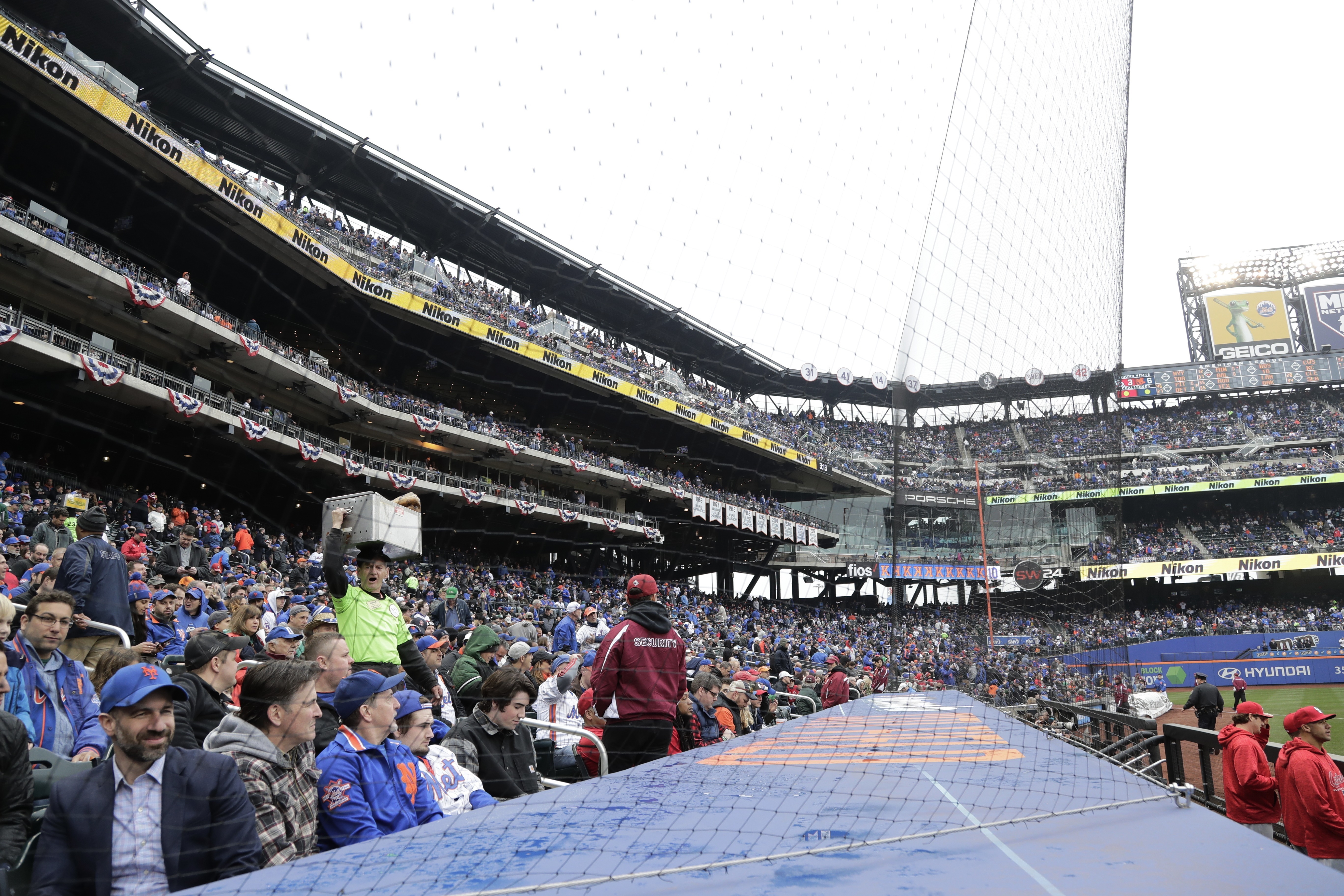 It's going to be tougher this year for baseball fans to get closer to the players before games, a baseball tradition as old as spitting.
Safety netting is being extended at all ballparks this year to the end of the dugouts and in many parks — Target Field is one — all the way to the foul poles.
For those who were ever tossed a ball up from the dugout, the netting blocks that from happening @tigers pic.twitter.com/VQqmtCE61Y

— George Sipple (@GeorgeSipple) March 28, 2018
The league says fans won't notice much because it's using knot-free netting to reduce the impact. But players aren't going to crawl under the net to come sign autographs. The thrill of having a baseball tossed to you from the dugout? Those days are gone, and that's got TV host Peter Funt in a funk.
Writing in the New York Times, Funt complains it's an overreaction to the serious injury a foul ball caused to a 1-year-old girl in New York last year. He says the people in the good seats are being "caged." That's a complaint hockey fans had when nets went up at the ends of each rink in 2002 after a 13-year-old girl was killed by a puck. They got used to it, and kids don't get killed watching hockey games in the NHL anymore.
Not good enough for Funt.
There are also more parents with infants in their arms. Why? You wouldn't see a 1-year-old in a theater with a T-shirt proclaiming, "My First Opera." Yet, lap-babies are increasingly present, and in danger, at baseball games.

Teams could easily require that everyone have a ticket, regardless of age, which would immediately reduce the number of vulnerable infants at games. They could also place an age and/or height requirement on certain seats — just as amusement parks do with risky rides.

On HBO's "Real Sports" this week, Bryant Gumbel compiled dramatic footage of people who have been struck by baseballs at M.L.B. games. I agree with Gumbel that fans should be protected, but I fear that nets, as erected this season, will spoil things for those who don't mind the risk.

Golf faces an almost identical problem when fans line the fairways, but no one is proposing protective nets for spectators who elect to stand where they do.
The old fans will complain that kids and their newfangled electronics don't pay enough attention at the ballpark. But that complaint has been disproven. Even people paying attention couldn't react in time.
The folks in the nice seats aren't happy.
I'm like Mac I'm a seat snob had my Sox season tickets front row above the tarp perfect foul ball territory people loved the seats took home game balls ,kids interacted with players in those seats now you lose that nuance and sit behind a net. I hate change Vando !!

— Eddie (@Slapshoted24) March 29, 2018
And of course, it ended up sparking a gun debate.
All 30 Major League baseball teams are extending netting to protect fans from baseballs. This in a country where almost anyone with a screw loose can buy a semi-auto weapon the likes of which the founding fathers never imagined. I sense a contradiction there.

— Stephen King (@StephenKing) March 24, 2018