Early this morning in Detroit, a man climbed to the edge of a bridge over Interstate 696 and threatened to jump. The highway below was closed and the state police asked 13 truckers to help out.
They did.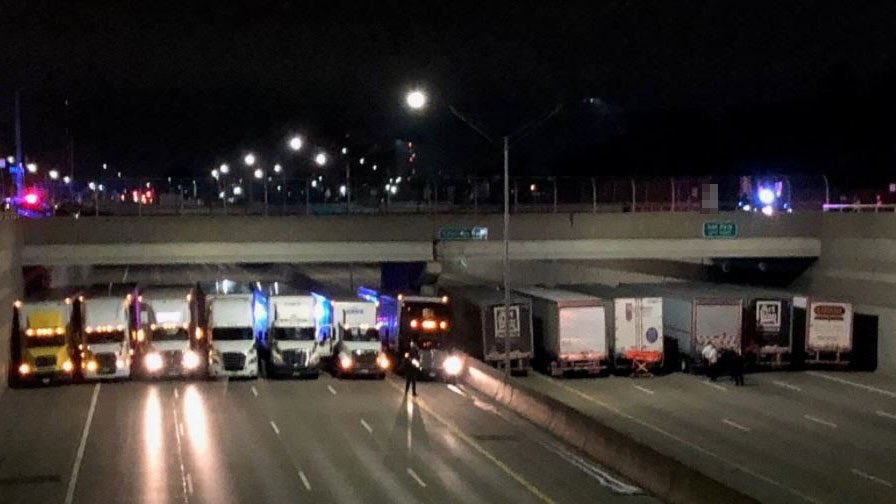 "That's a practice we use if we have a jumper," Sgt. Jason Brockdorff, from the local police department, said. "We try to do it every time, to lessen the distance someone would travel if they were to jump. Fortunately, that didn't happen."
The man walked off the bridge on his own.