If Minnesota is the state of hockey, where is the city of hockey?
Sorry, St. Paul. Sorry, Duluth. Sorry, St. Cloud. It's Mankato, a survey says.
The website, SmartAsset, says nearly 10 percent of the town turns out for Minnesota State Mankato Mavericks games, good enough for fourth place on the national list, which Grand Forks, N.D, tops again.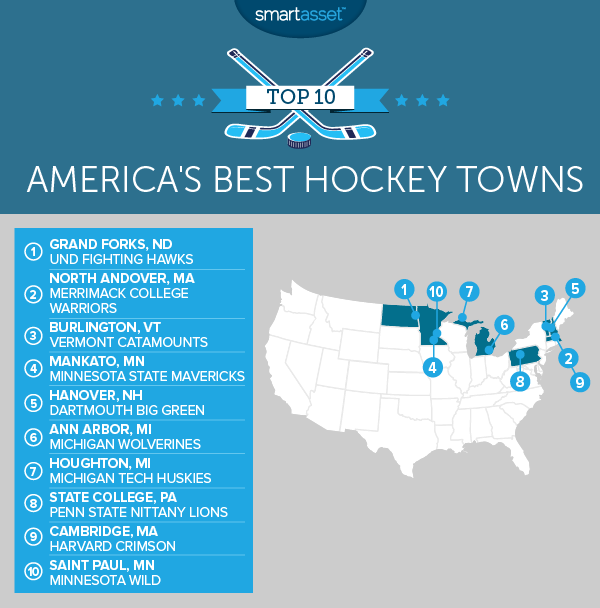 SmartAsset says if Mankato isn't watching or playing hockey, it's thinking about hockey based on the number of Google searches for the term "hockey."
The top-10 list is dominated by cities that have college hockey teams. Only one city cracked the list that doesn't — St. Paul at No. 10.
Our list ends in the only non-college team to crack this list. The Minnesota Wild who play in St. Paul have one of the most devoted fanbases in hockey, at least judging by attendance figures. According to our data, average capacity for Minnesota Wild games is 106% of stadium capacity, equal to 6.4% of St. Paul's total population.

Like other Minnesota towns hockey is often on the minds of St. Paul residents. Google search trends show this city searches for "hockey" 74% as often as they search for the term "food."
Part of the reason for Mankato's dominance in hockey is it's more affordable there.
"We work hard at that and it helps," Rob Rader, president of the Mankato Area Hockey Association, tells the Mankato Free Press, which says the league works at reducing cost by renting ice time at odd hours.
"When you have 12-year-olds going out at 8:30 at night on a school night, it's tough but that's what you have to do," he says.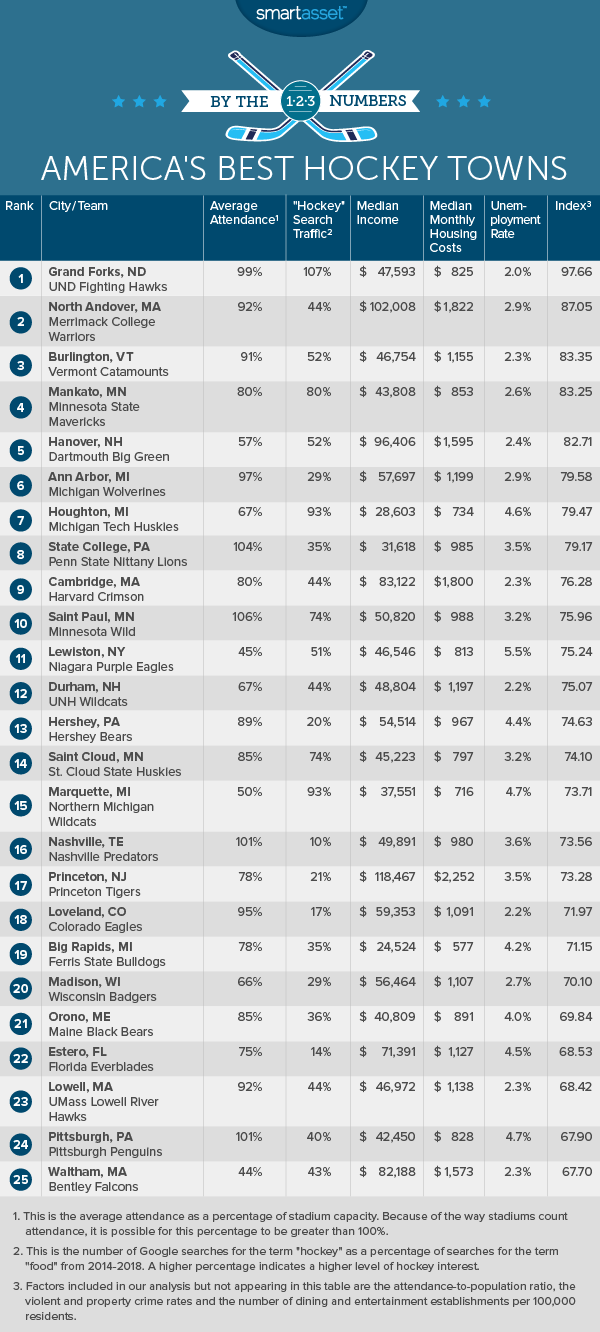 There's a flaw in the methodology. The survey did not factor in the existence of any women's hockey teams.