Here's your daily dose of sweetness:
Guilherme Assuncao became something of a big deal at the grocery store where he works in Watertown, Mass., in December, when he agreed to stand in for a sound check in advance of a concert the store was hosting the next day.
Who knew "just some guy" who had recently been promoted from dishwasher in a grocery store could sing?
Gilly's incredible performance during shopping today! Our employee's talent brought tears to our eyes!www.russos.com

Posted by Russo's on Saturday, December 16, 2017
He came to the United States two years ago on a student visa, but when college was too expensive for him in Utah, he dropped out and moved to Boston and worked fulltime in the store while taking some computer classes.
After he went viral at Christmas, Berklee College of Music asked him to audition, WBUR says.
On Saturday, he got the word.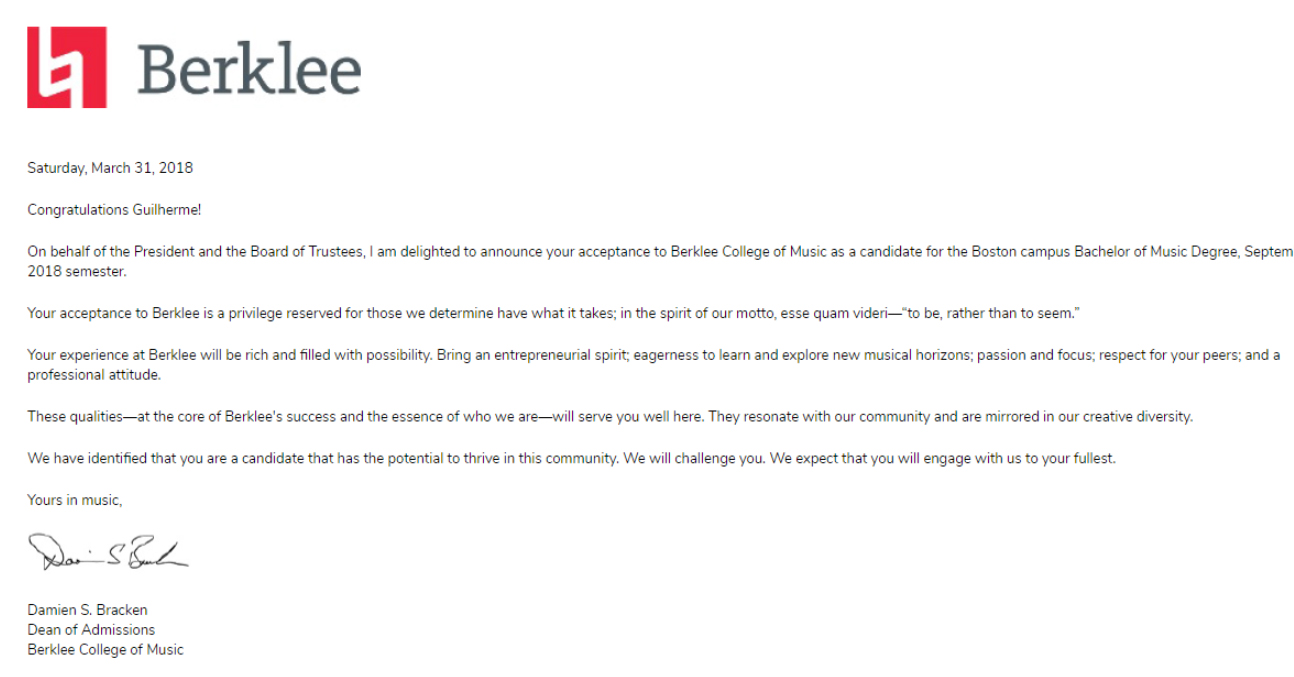 A grocery store job won't pay the freight. Not many jobs will. Tuition for a year at Berklee College of Music is $58,809. He didn't get any financial aid.
He's started a GoFundMe page.