There's a little bit of Minnesota behind the story of a cat who became just the friend a bullied boy in Oklahoma needed.
Madden Humphreys was born with a bilateral cleft lip and palate. He also has complete heterochromia iridum, which gives him two different colored eyes.
That makes him a target for the most vicious animals on earth: kids at school.
"He wasn't [insecure] until other kids started pointing it out to him and then saying not nice things," his mother told the "Today" show this week.
She didn't know how to help her son, but then she saw this Facebook post about a cat in Mankato named Valentine.
Perhaps you see the resemblance.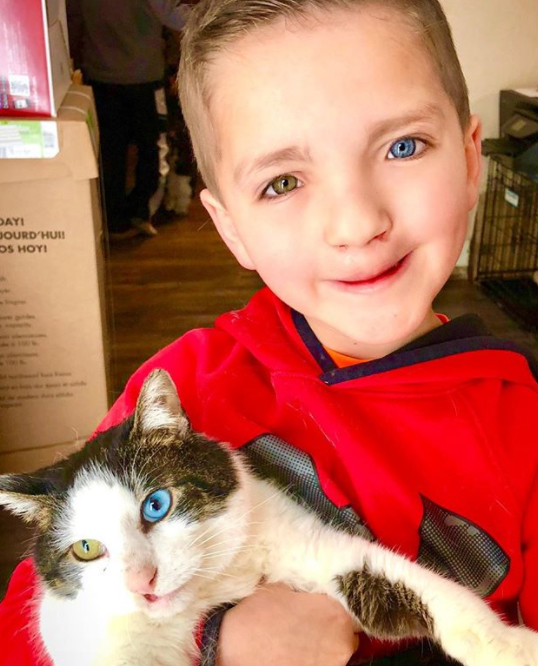 Mending Spirits Animal Rescue took in the stray cat that also had a cleft lip, a blue left eye and a green right eye, the Mankato Free Press says. The cat has been renamed Moon.
The Humphreys, using funds from a GoFundMe campaign, drove from Oklahoma to Mankato last week to claim the cat as their own.
"We're usually not spontaneous people, but we knew that we were meant to love this kitty," Madden's mother said. "Funny how a pet can make you feel less alone."
"Madden has been beaming," she said. "I tell Madden all the time he is magical, and I think Moon helps him realize how special he is."