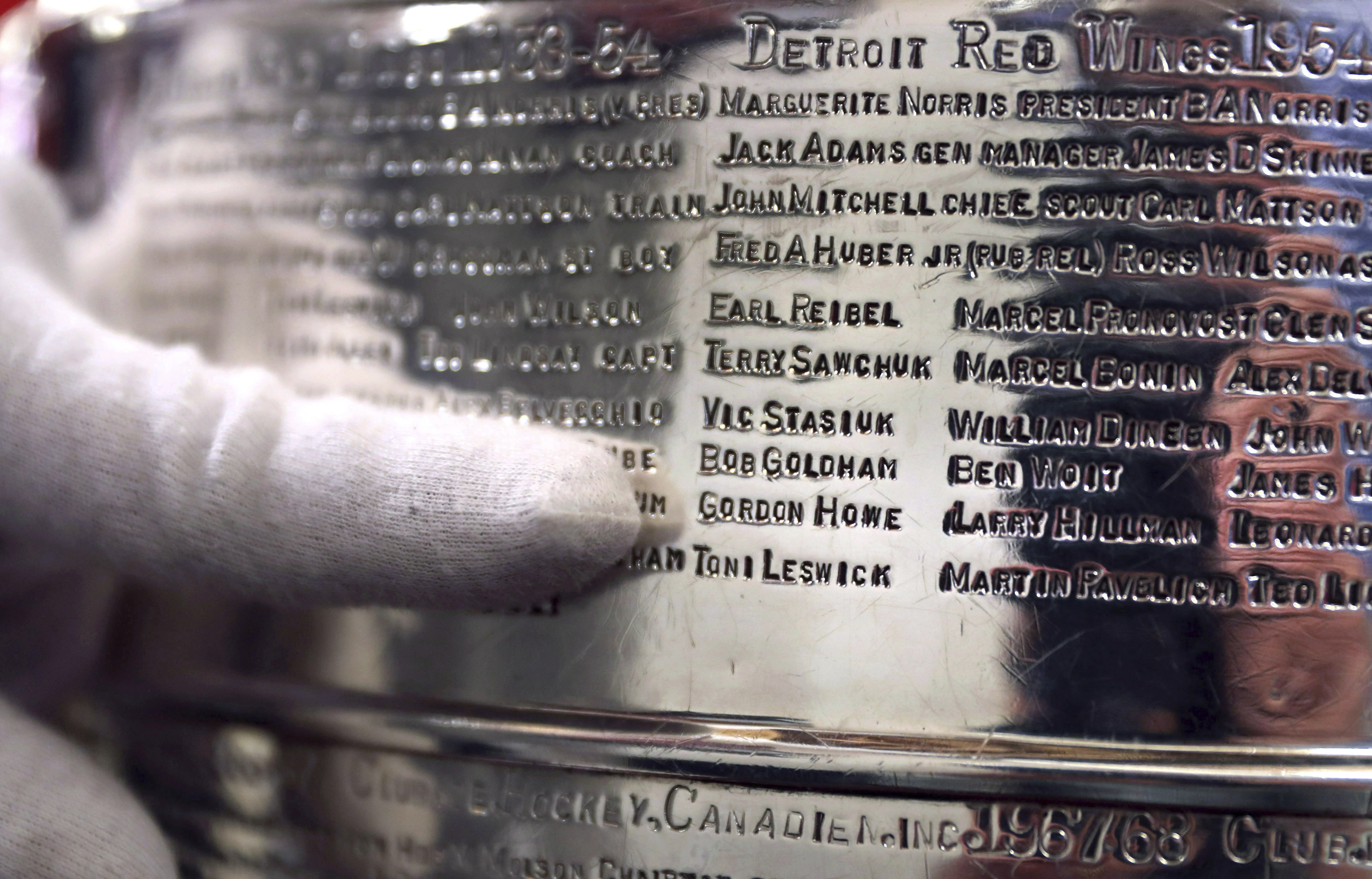 All of the players who've ever been on a Stanley Cup-winning team have their names inscribed on the Cup. When the Cup is paraded around the ice at the conclusion of the playoffs, it symbolizes all the people who built the NHL and the game of hockey.
But some big names are about to be taken off, the latest move to keep the Cup from being too big to parade about.
Gordie Howe? Bobby Hull? Maurice Richard? Gone, or at least they will be shortly, the Associated Press reports today.
Every decade or so, the NHL removes the top band of the Cup, to allow for new names to be added.
Time's up for some of the greatest players ever to play the game.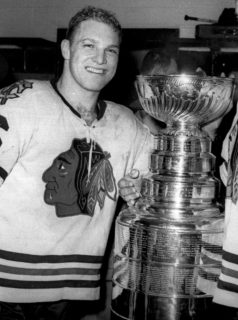 Mike Bolt, the man who escorts the Cup, says a player's name will usually stay on the Cup for 65 years.
"I run into some of the older timers, like from the '70s, even the '80s. They're always like, 'Hey, Mike. How many years have I got left on the Cup?'" Bolt tells the AP. "Some guys start doing the math, 'Oh, I won't be around anyway.' But if you win it when you're young, you're going to be around when your name comes off."
"We knew it's going to be there for about 40 years," said Patrice Bergeron, a member of the Boston Bruins' 2011 championship team whose name has a pretty good chance of going on it again this year. "It's still pretty special."
Still, if there's no room in your championship trophy for "Mr. Hockey" (Howe), something's wrong with your sport.
The Stanley Cup is saying goodbye to names like Richard, Hull and Howe.

It's time to make room.

More from @jgolen: https://t.co/wuVwT8mjMD pic.twitter.com/eQAhlvQDXI

— AP Sports (@AP_Sports) April 4, 2018
(h/t: Bryan Reynolds)