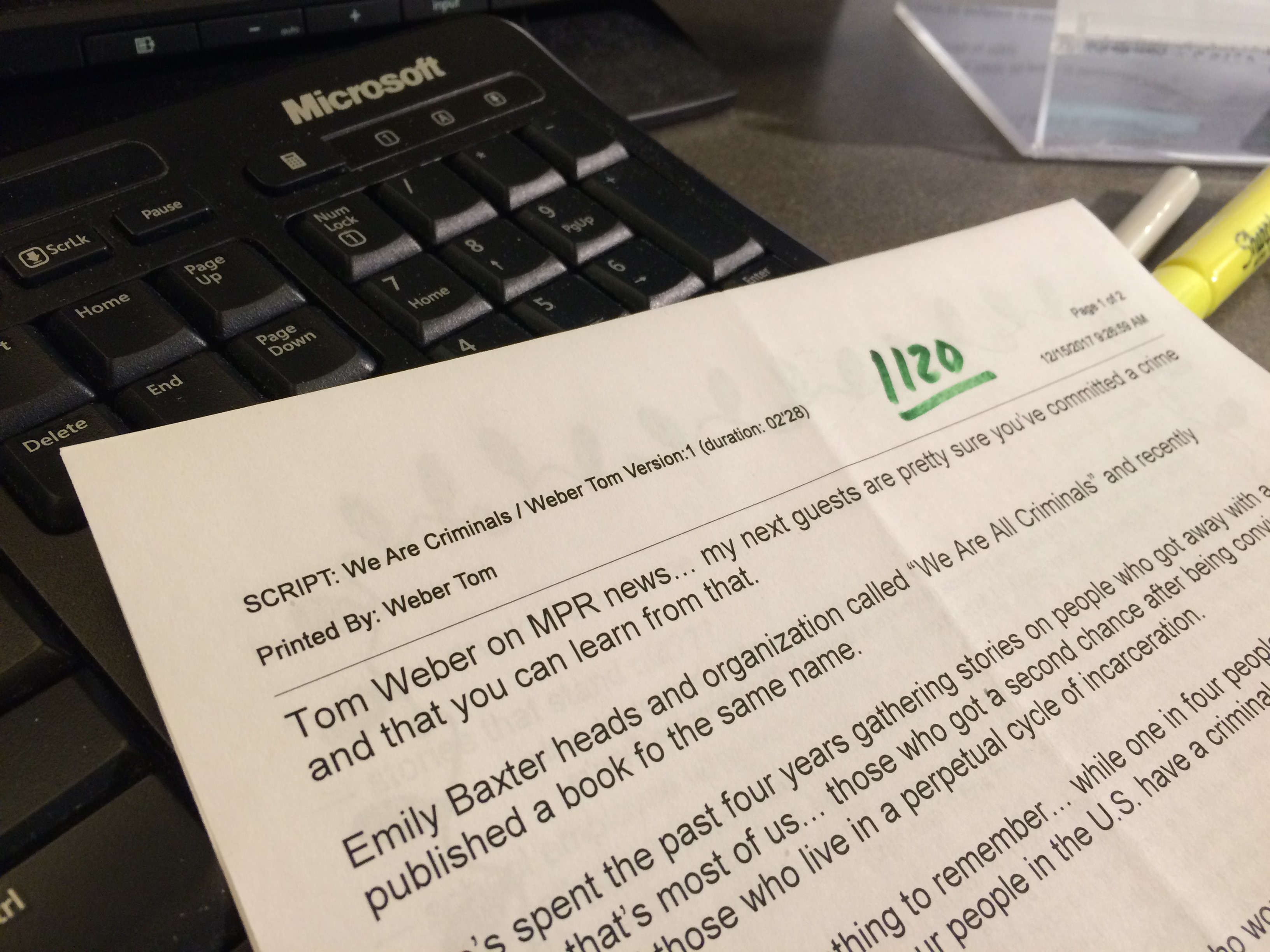 Wednesday April 18, 2018
(Subject to change as events dictate)
Until 9 a.m. – Morning Edition
The war on peace; Arizona's special election; Ask Cokie about a balanced budget; Peter Sagal on Carl Kasell.
9 a.m. – MPR News with Kerri Miller (Chris Farrell hosts)
Are corporations getting too big? With Amazon, Walmart and CVS buying business acquisitions –are these mergers damaging competition?
Guest: Lina Khan, director of Legal Policy with the Open Markets Institute.
9:15 a.m. – Tuesday was last day to file taxes. President Trump's overhaul of the tax code was designed to be good for business, good for jobs creation, but is this true? If you're self -employed, a business or an individual how will the new tax codes affect you. MPR host Chris Farrell takes you through some huge changes to federal and personal taxes.
Guests: Lynnette Khalfani-Cox , the Money Coach, personal finance expert; Paul Gutterman, director, MBT Program, Masters of Business Taxation, Carlson School of Management.
10 a.m.- 1A with Joshua Johnson
The mid-week news roundup.
Guests: Shawna Thomas, Washington bureau chief, Vice News; Yochi Dreazen, foreign editor, Vox; author, "The Invisible Front", co-host of the podcast "Worldly" ; Ron Elving, senior editor and correspondent, NPR.
11 a.m. – MPR News at 11
The American dream where you work hard, get a good job, start a family, buy a house, then pass this wealth on to your children is something everyone wants, and most of us will achieve. For the African American community, this dream seems very exclusive. Minnesota has some of the nation's worst racial disparities in poverty, homeownership, employment, educational attainment, health and loan application approval rates. So how can create economic wealth for minority groups? A new Minnesota based black-owned credit unions is hoping to change this.
Guests: Me'Lea Connelly, director of the Association for Black Economic Power; Mike Schenk, VP Research & Policy Analysis at the Credit Union National Association.
12 p.m. – MPR News Presents
NPR's Tom Gjelten speaking on immigration at the college of Saint Benedict and Saint John's University.
1 p.m. – The Takeaway
We talk to actor Laurie Metcalf about her career from Roseanne to Lady Bird to the New York stage.
2 p.m. – BBC NewsHour
Reports that the CIA director Mike Pompeo has met Kim Jong-un in North Korea, but is there any common ground?
3 p.m. – All Things Considered
Even as prospects dim for a bill to charge pharmaceutical companies a fee for every opioid they sell in the state, supporters of the proposal remain defiant. The fee has been opposed by some business groups and pharmaceutical companies, but is being strongly pushed by the governor and advocates. Jon Collins will have the story.
Also: Some in Congress push bills to protect Robert Mueller's investigation of Team Trump; Ari Shapiro reports on the podcast, Ear Hustle.
6:00 p.m. – Marketplace
Cousins Maine Lobster started as a single food truck in Los Angeles. But now, it has expanded to a multi-million dollar business. How did lobster rolls launch a national brand?
6:30 p.m. – The Daily
The firing of a professional cheerleader has drawn attention to an industry that seemed to be operating outside the #MeToo movement. But now, sports teams are being drawn into it.
Guest: Annie Brown, a producer on "The Daily," speaks with Bailey Davis, the New Orleans Saints cheerleader who was fired for violating the team's social media policy.
7 p.m. – The World
Two very different perspectives on the Trump administration's contacts with North Korea. Also, an Italian actress talks about the backlash she faced for sharing her #MeToo moment. Plus, a visit to a Mexico City neighborhood known as "Little L.A."
8 p.m. – Fresh Air
Terry Gross talks with Brian Tyree Henry, who co-stars in the FX series, Atlanta, as Alfred Miles, and who goes by his rap name Paper Boi. Henry is also starring on Broadway in the show Lobby Hero. He won an Emmy for his guest appearance on This is Us.
Also: Barbara Bush spoke with Terry Gross in 1994 when she published her memoir "Barbara Bush: A Memoir."