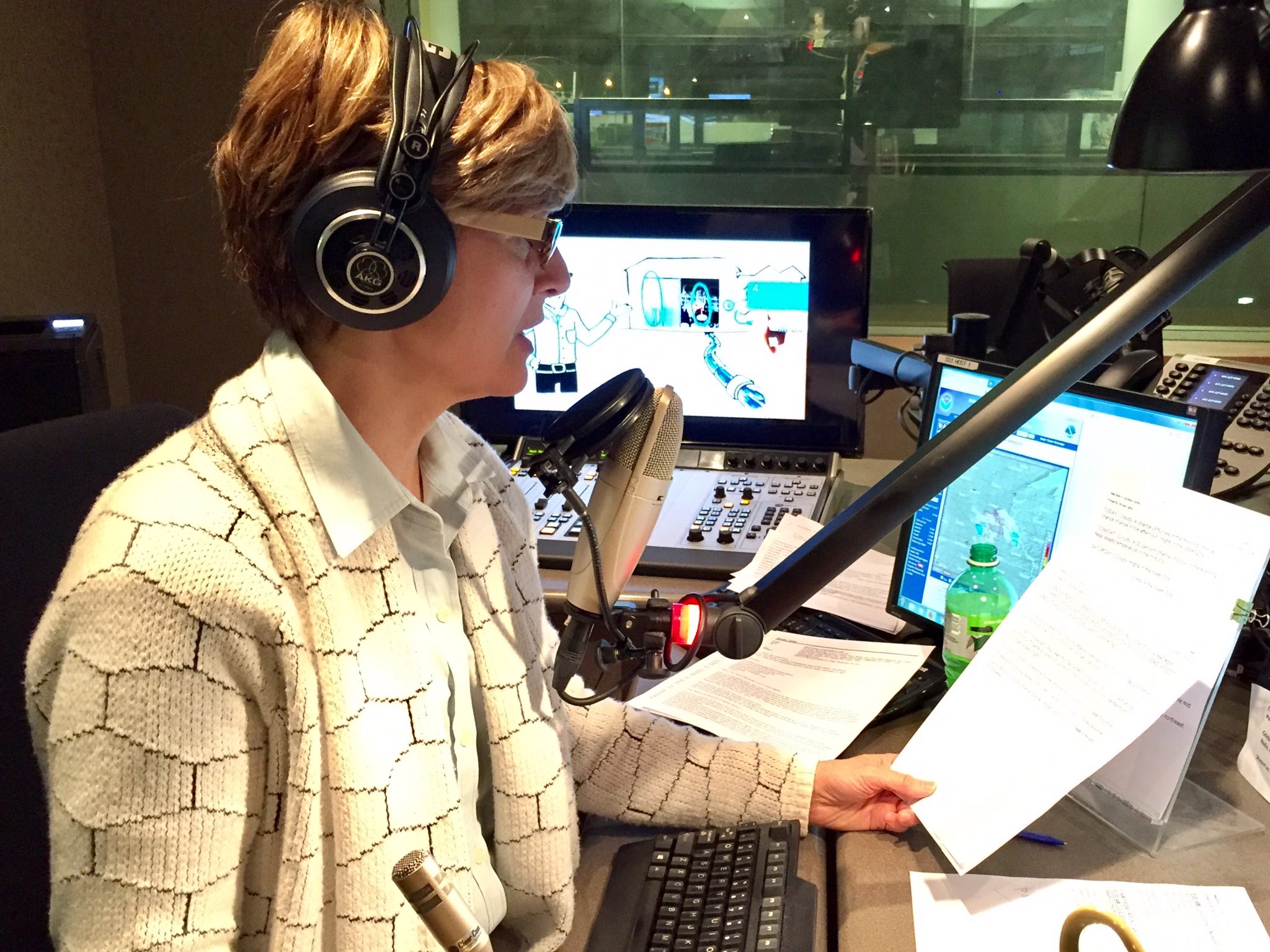 April , 2018
(Subject to change as events dictate)
Until 9 a.m. – Morning Edition
Supreme Court arguments on the Muslim travel ban; science swept out of EPA regulation review; and "Ask Cokie" about a balanced budget.
9 a.m. – MPR News with Kerri Miller
President Trump has called the Iran nuclear deal "the worst deal ever." Why does he dislike it so much? And what would happen if he backed out of it?
Guest: Nahal Toosi – foreign affairs correspondent for Politico.
9:15 a.m. –
Novelist Richard Powers imagines a world where only a few acres of virgin forest remain on the continent. A group of strangers band together to protect the environment and in the process find out that the trees are communicating with each other and working together in a world that is, as Powers' book description writes, "vast, slow, interconnected, resourceful, magnificently inventive, and almost invisible to us."
10 a.m.- 1A with Joshua Johnson
When you call 911, what do you hope will happen? When you see something, you should say something. But what warrants a call to the police?
11 a.m. – MPR News at 11
Some are calling this the 2018 version of the year of the Woman with nearly 60 percent more women running for the House and Senate.
But women candidates are still getting questions about how they'll juggle family responsibilities where they'll get enough campaign money and how influential they can be once they're elected. The same questions that female candidates have been getting since the early days of politics.
Guest: Jennifer Lawless, director of Women and Politics at American University; Jennifer Carnahan, the state's GOP chair; Lauren Beecham, director of womenwinning.
12 p.m. – MPR News Presents
National Public Radio reporter Tom Gjelten, speaking at St. John's University about his book, "A Nation of Nations: A Great American Immigration Story." He spoke at St. John's University on April 18.
1 p.m. – The Takeaway
A pattern of rampant assault in ICE detention centers.
2 p.m. – BBC NewsHour
Emmanuel Macron takes his vision of internationalism to Congress; the murder trial that's transfixed Denmark; and the criminal website that's sewn havoc around the world has been shut down.
3 p.m. – All Things Considered
The lynching memorial; scientists pounce on a new map of the galaxy; Nina Totenberg on the travel ban and the Supreme Court.
6:00 p.m. – Marketplace
Golf can seem like a sport stuck in the past, but now the guy running the PGA Tour wants to make the sport a bit friendlier to social media and streaming.
6:30 p.m. – The Daily
The nomination of Dr. Ronny L. Jackson, President Trump's personal doctor, as the next head of Veterans Affairs has come to an abrupt stop. Now, Congress is beginning to examine several alarming allegations from unidentified whistle-blowers that derailed the doctor's Senate confirmation process. Guest: Michael D. Shear, a White House correspondent for The Times.
7 p.m. – The World
Former Secretary of State Madeleine Albright tells us what keeps her up at night; the Supreme Court considers legal challenges to President Trump's travel ban; and a 17-year-old trade war between the U.S. and Vietnam over catfish.
8 p.m. – Fresh Air – The white power and paramilitary movements in America. A talk with Kathleen Belew about her new book, "Bring the War Home", which traces these movements from the end of the Vietnam war through the Oklahoma City bombing in 1995. She writes about their declaration of war against the government, and their preparations for the apocalypse