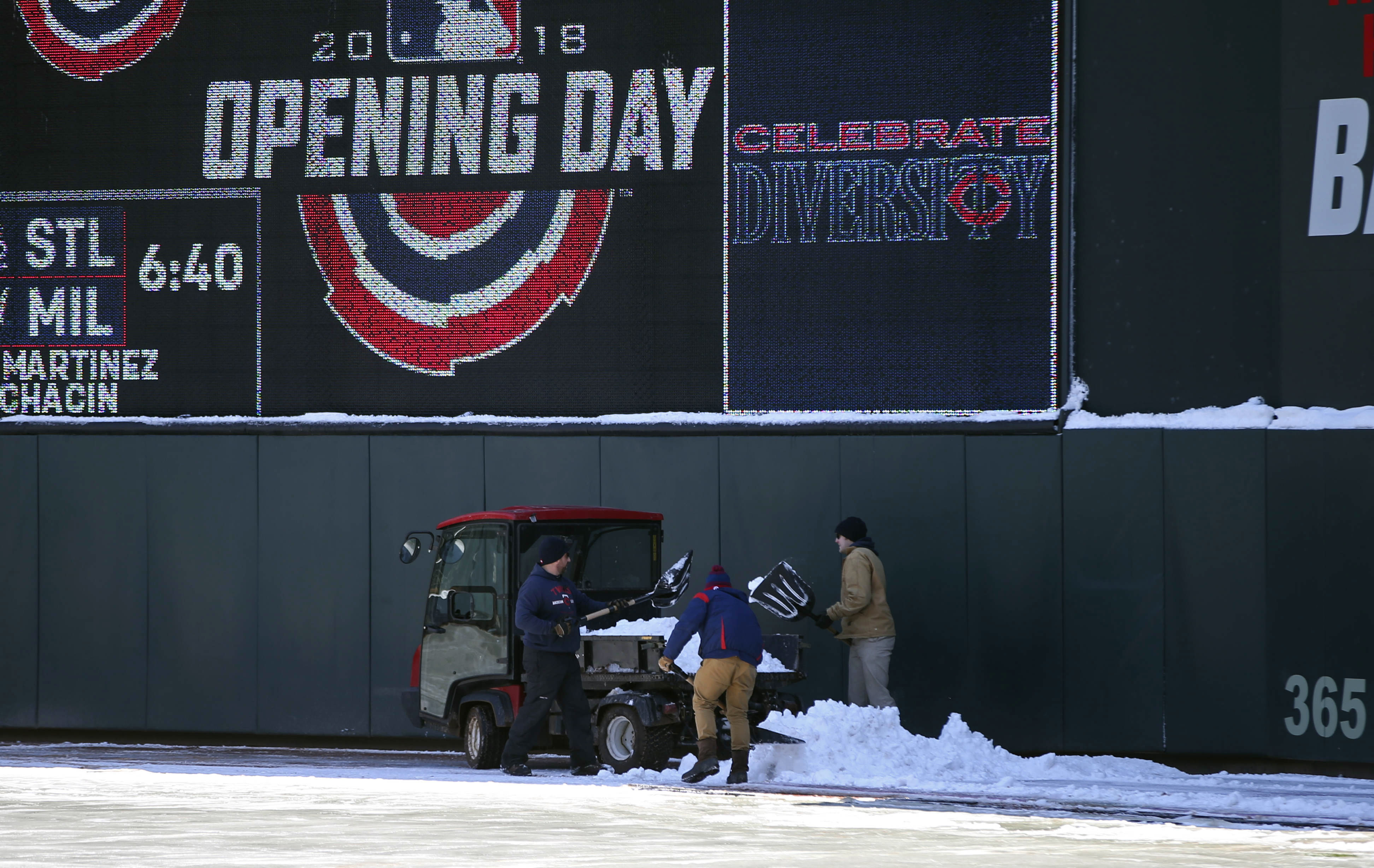 Thursday April 5, 2018
(Subject to change as events dictate)
Until 9 a.m. – Morning Edition
It's opening day at Target Field. Also: the National Guard to the border; and the surgeon general ponders the opioid crisis.
9 a.m. – MPR News with Kerri Miller
Teacher protests. Teachers across the country are protesting, striking, demanding change. This wave of political engagement comes after years of what some call a "war on teachers." We look at what teachers want, and need.
Guest: Jon Shelton, assistant professor, Democracy and Justice Studies, University of Wisconsin-Green Bay; Richard Ingersoll, professor of Education and Sociology at the University of Pennsylvania.
10 a.m.- 1A with Joshua Johnson
When the White House is watching. There's a pattern President Trump has followed since he took office. An anchor, correspondent or guest on the Fox News network will give a report and moments later, the president will tweet about it — sometimes using the exact verbiage used on the show.
Guests: Matthew Gertz, senior fellow, Media Matters for America, a progressive media watchdog organization; Gabriel Sherman, national affairs editor, New York Magazine; Marc Lamont Hill, Steve Charles Professor of Media, Cities, and Solutions at Temple University.
11 a.m. – MPR News at 11
A growing body of research has found microscopic plastic pollution in our oceans and freshwater. Researchers recently reviewed the risks of plastic in drinking water and found that 93 percent of bottled water tested showed signs of microplastic contamination. So how do we stop plastics from polluting our rivers, oceans and drinking water?
Guests: Sherri Mason, professor of chemistry at The State University of New York at Fredonia; Beth Terry, author of "Plastic-Free: How I Kicked the Plastic Habit and How You Can Too."
12 p.m. – MPR News Presents
From Neal Conan's "Truth, Politics and Power" series: "America First." The long history of debate over America's role in the world. Neal Conan's guests are Lynne Olson, author of "Those Angry Days: Roosevelt, Lindbergh, and America's Fight Over World War II," Stephen Kinzer, author of "The True Flag: Theodore Roosevelt, Mark Twain and the Birth of American Empire," and Paul Miller, associate director of the Clements Center for History, Strategy and Statecraft at the University of Texas at Austin.
1 p.m. – The Takeaway
When water levels creep higher, so does salt. Farmers along the eastern seaboard say climate change is destroying the land they've been farmed for hundreds of years.
2 p.m. – BBC NewsHour
Brazil's ex-President Lula who's leading the opinion polls but ordered to go to prison.Yulia Skripal issues a statement from her hospital bed. And we're looking ahead to Hungary's elections.
3 p.m. – All Things Considered
Posse Comitatus and the call to send the National Guard to the border; what's it like to be on the college waiting lists; China tariffs.
6:00 p.m. – Marketplace
Small business owners who report their business income on their individual tax returns may qualify for a 20-percent deduction under the new tax law. And these companies are called pass-through businesses. Now, everybody's trying to get in on the pass-through deduction.
6:30 p.m. – The Daily
Many farmers across the Midwest voted for Donald J. Trump in the 2016 election but hoped he would never follow through on his threats to impose tariffs on China. They feared that they would suffer if China imposed its own tariffs as payback. Now, Beijing has done just that, proposing tariffs on 106 types of American goods — including soybeans, corn and pork — in retaliation for President Trump's plans to penalize Chinese trade practices.
Guest: Eldon Gould, a farmer in Illinois who voted for President Trump.
7 p.m. – The World
Britons make hard choices about their seacoast. A cliffside community in England is falling into the North Sea one house at a time.
The government says it can't save all the homes, and a family is having a hard time saying goodbye.
8 p.m. – Fresh Air
Dave Davies talks with Dan Stevens, who played Matthew Crawley on "Downton Abbey." In the FX show "Legion," his character begins the series as a troubled young man in a mental hospital. Turns out he has superpowers, including mental telepathy. Legion just began its second season.