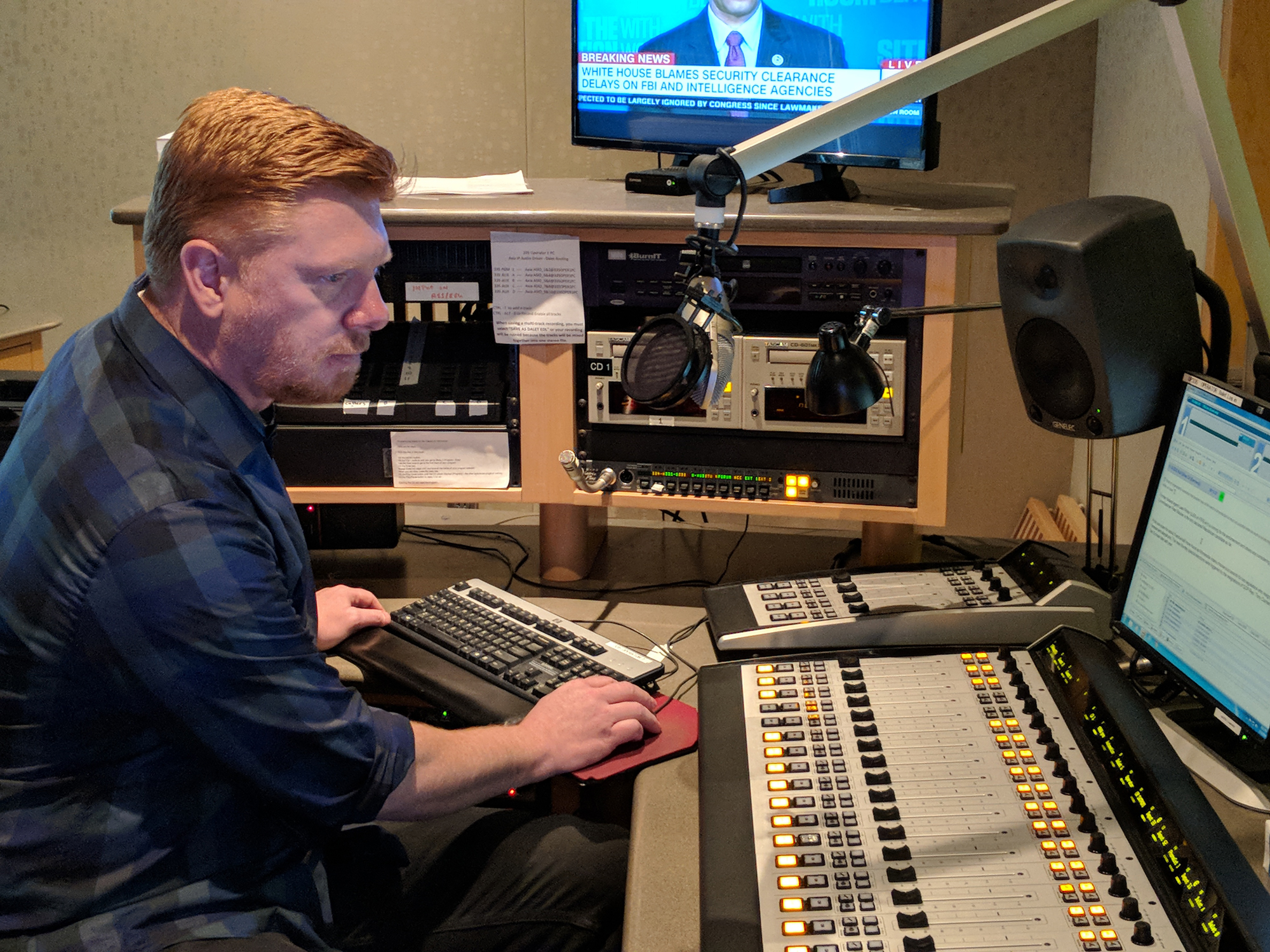 Monday April 9, 2018
(Subject to change as events dictate)
Note: Posting will be very light on NewsCut this week as I am taking it off to watch baseball.
Until 9 a.m. – Morning Edition
Pompeo, Bolton, and global Islam; the latest on the trade war; and comparing the airlines.
9 a.m. – MPR News with Kerri Miller
The Political Junkie. Ken Rudin with his weekly political discussion.
9:15 a.m. – After President Trump announced tariffs on Chinese goods, China responded with their own tariffs on American goods. But China's tariffs seem targeted at farmers, who are right in the middle of America's reddest Republican-leaning heartland states. What are the political and economic implications of what might turn out to be a trade war with China?
Guests: Mary E. Lovely, nonresident senior fellow at the Peterson Institute, professor of economics and Melvin A. Eggers Faculty Scholar at Syracuse University's Maxwell School of Citizenship and Public Affairs; Pradnya Joshi, Politico trade and agriculture editor.
10 a.m.- 1A with Joshua Johnson
You know Frank Oz's voice. He was Grover, Bert, Miss Piggy, Fozzie, Animal, Yoda and so many more. Now he's talking, along with many of his colleagues, in a new documentary. Oz also directed a number of movies, including cult classics "Little Shop of Horrors" and "What About Bob?"
Guest: Frank Oz, director, Muppet Guys Talking; puppeteer
11 a.m. – MPR News at 11 (Marianne Combs hosts)
According to Centers for Disease Control and Prevention, about 700 women die in the U.S. each year from complications of pregnancy or childbirth, and black women are three to four times more likely to die of these causes than white women. Marianne Combs talks to local midwives and doulas about the problems of childbirth and looks at whether culturally-centered maternal care can provide solutions to this problem.
Guests: Jennifer Almanza, School of Health Policy & Management at the University of Minnesota; Clara Sharp, a doula at Ahavah Birthworks; Rebecca Polson, midwife and owner of Roots Community Birth Center.
12 p.m. – MPR News Presents
From the America Abroad series: "Syria and Fragile States." Why do some states become so fragile, and what's the best way to get them back on their feet? Anchored by Madeleine Brand, with a Town Hall about Syria moderated by Joshua Johnson of IA.
1 p.m. – The Takeaway
First was "March for Our Lives," now, young voices are speaking up at "Town Hall for Our Lives". The next chapter in a national movement against gun violence led by America's youth.
2 p.m. – BBC NewsHour
TBA
3 p.m. – All Things Considered
look at the man accused of bombing a suburban Twin Cities mosque last summer; the CIA's PR campaign; farming's grassroots movement; Zuckerberg as a leader.
6:00 p.m. – Marketplace
The 2008 financial crisis put many people out of jobs. Marketplace talks to one of them who took the crisis as an opportunity to develop a totally different and successful career.
6:30 p.m. – The Daily
President Trump has warned that there will be a "big price to pay" after yet another suspected chemical weapons attack on Syrians. But the suspicion that the Assad regime continues to use those weapons suggests it views the United States as being focused on a different fight. Guest: Ben Hubbard, who covers the Middle East for The New York Times.
7 p.m. – The World
Thailand's war on drugs is filling the country's prisons with women.
8 p.m. – Fresh Air
Journalist Todd Purdum talks about the creative relationship of Richards Rodgers and Oscar Hammerstein II. His new book "Something Wonderful: Rodgers and Hammerstein's Broadway" examines the distant relationship between the two collaborators, despite the united front they presented to the world. He'll talk about some of the failures of the team as well as the great successes. Purdum is a national editor and political correspondent for Vanity Fair magazine. Until late 2005, Purdum was a reporter and the Los Angeles bureau chief for the New York Times. From 1994 to 1997, he was a White House correspondent for the New York Times.