Here's your daily dose of sweetness.
Joe Hill, 26, of Plymouth, Mass., isn't exactly sure why he joined a Facebook group about New Jersey, but it's paid off even if it ended up not being about New Jersey. It was dedicated to Jersey, a British island just off the coast of France.
It's not that it took a long time to realize his mistake; New Jersey residents tend not to talk in British slang.
Last fall, he acknowledged his mistake in the group, posting that he had no idea where Jersey was, but he's learned where to get his car fixed there.
Now, the fact that you know exactly what's about to happen proves that you really haven't lost your faith in people.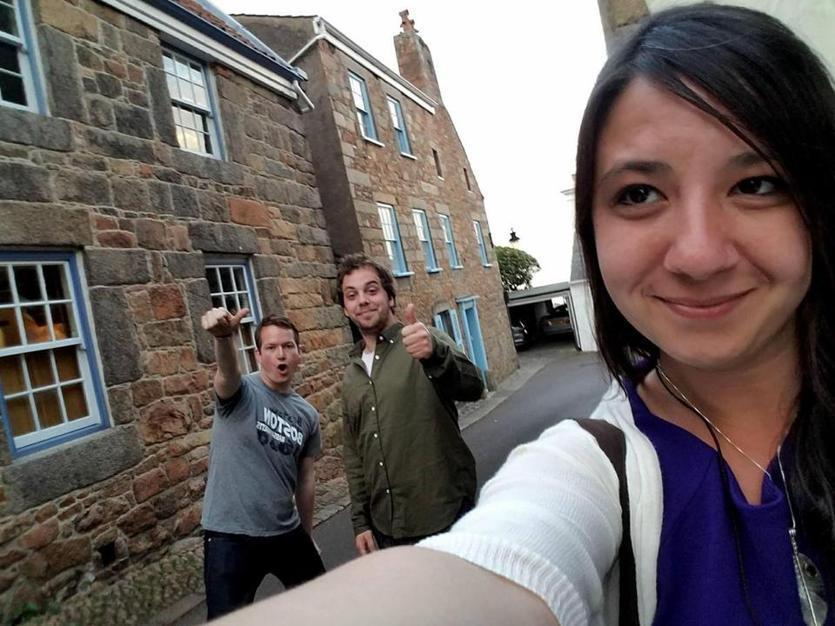 Jersey residents started a GoFundMe campaign to get Hill and his girlfriend, Amanda Rose, to know exactly where Jersey is.
"It was all people who lived in Jersey," Hill tells the Boston Globe.
The couple returned from their expedition over the weekend, armed with new knowledge.
"They're enormous drinkers over there. We were forced to drink alcohol the whole time," Hill joked.
Hill has never left the United State before. He figures the locals must've come up with about $15,000 for the visit.
Alex Dolan, who started the campaign on GoFundMe, said the effort has rewarded the locals who were reminded how lucky they are to live where they do.