As sure as the sun will rise in the morning, there will be debates over appropriate prom attire in the spring in the nation's high schools. Until this week, it's been a pretty quiet prom season on the prom dress front.
In Dearborn, Mich., a school is under fire for having a supply of these handy: modesty ponchos.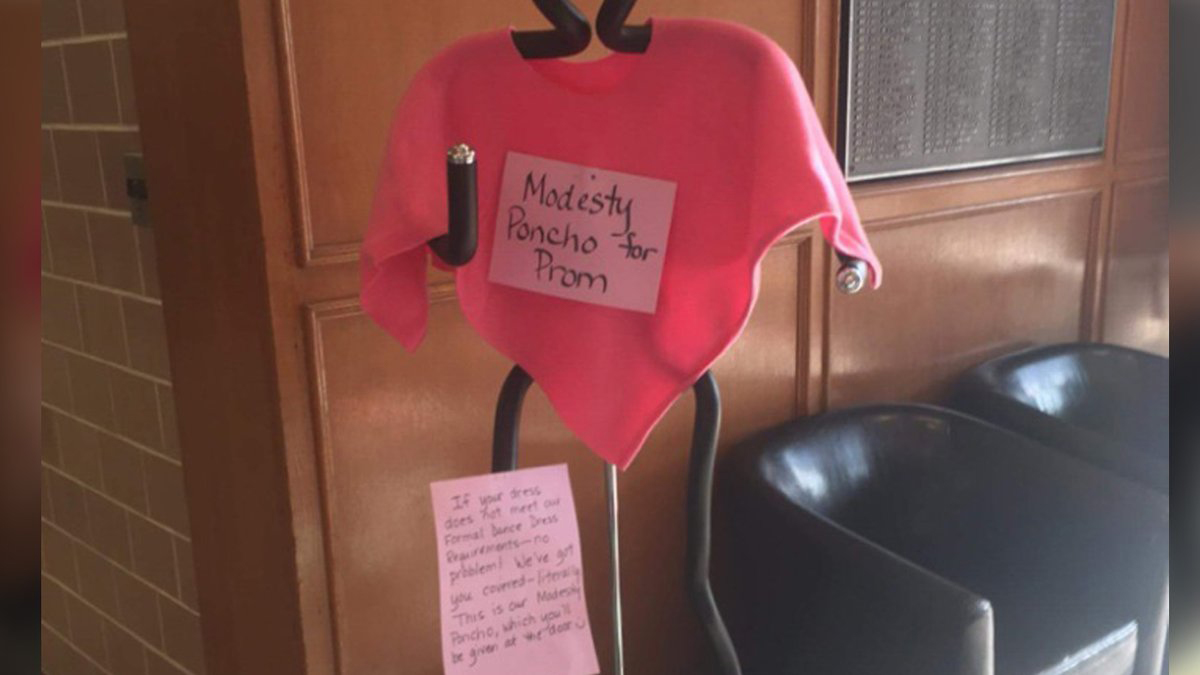 If a girl is exposing too much — as school officials determine it — they'd be forced to wear one.
Not surprisingly the idea has been scrapped after a student went to the media.
"I do believe the school has gone too far with this," she told a local TV station. "As we walk into prom, we are to shake hands with all the teachers and if you walk through and a teacher deems your dress is inappropriate you will be given a poncho at the door."
Was it ever really a serious proposal? No, the school says.
The school put the ponchos on mannequins along with a note that said, "If your dress does not meet our formal dance dress requirements – no problem! We've got you covered – literally. This is our Modesty Poncho, which you'll be given at the door. 🙂"
"We are trying focus on the inner beauty and not draw attention to something that doesn't need attention drawn to it," said the teacher who came up with the idea said. "It was really intended as a deterrent and a light hearted one at that."
On Monday, the school sent a letter home saying school authorities were never going to hand out the modesty ponchos and would still make shawls available as in previous years.
(h/t: Bob Hicks)