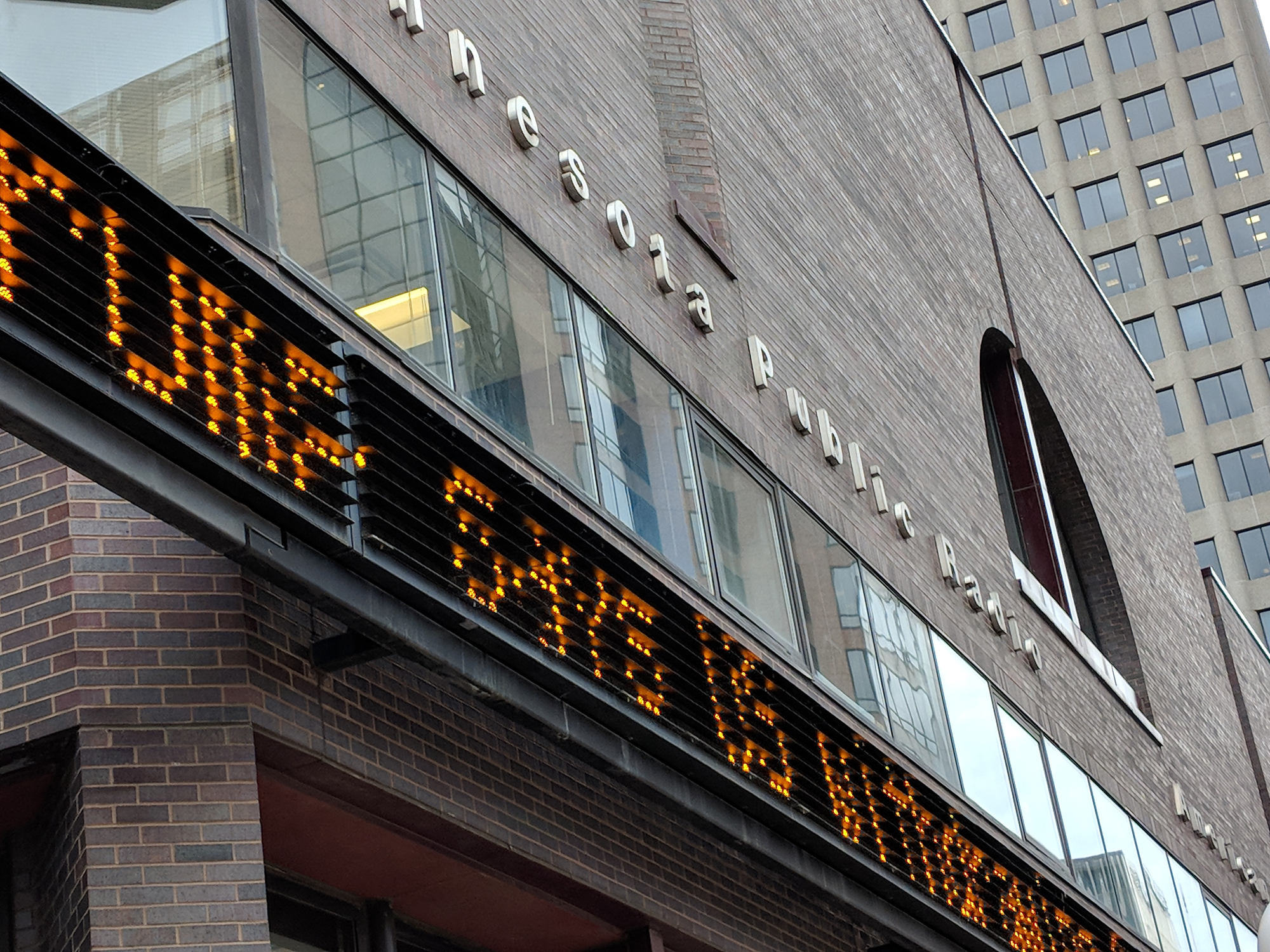 Wednesday May 9, 2018
(Subject to change as events dictate)
9 a.m. – MPR News with Kerri Miller
Close to 2,000 people have been evacuated after a volcano erupted in Hawaii last week. Video from the Pacific island shows creeping lava and fiery fissures in the earth. What's going on in Hawaii and what can scientists tell us about what might happen next?
Guests: Jess Phoenix, geologist, co-founder of environmental science nonprofit Blueprint Earth; Kari Cooper, professor in the Department of Earth and Planetary Sciences at UC Davis.
10 a.m.- 1A with Joshua Johnson
President Trump is ditching the Iran nuclear deal. He says it's the worst he's ever seen. Some Israeli prime ministers agree, but Ehud Barak isn't one of them. He has a lot to say about Iran, his country & its leadership.
11 a.m. – MPR News at 11
The Legislature is attempting to pass a bill that require drivers to use Bluetooth or other devices while on the phone and driving. But this bill goes beyond driving and personal rights to real people. Greg Tikalsky's father, Joe, died after being struck by a woman texting and driving. They've been fighting for over a year to get the hands-free bill passed and he's frustrated by the lack of commitment coming from lawmakers.
11:20 a.m.–Our world runs on precision: from the computers we use to complete our work, to the vehicles we use to transport us home, we rely on perfectly balanced measurements and time increments. British journalist Simon Winchester chronicles the history of precision engineering and technological development in his new book, "The Perfectionists."
12 p.m. – MPR News Presents
Former U.N. Secretary-General Kofi Annan spoke about a wide range of global issues, at his alma mater Macalester College on Monday. He said we need leaders that have judgment, compassion, discipline and a keen sense of right and wrong. And they need to be listeners as well as followers of those with good ideas. Annan also spoke about his experiences as a black man in Minnesota, and America, in 1959. Annan was in conversation with Macalester College president Brian Rosenberg.
1 p.m. – The Takeaway
The White House is standing by their pick to lead the nation's spy agency. But will America's long history of torture, ensnare Gina Haspel?
2 p.m. – BBC NewsHour
Can Europe continue to trade with Iran after the United States reimposes sanctions ? The nuclear deal depends on it; three Americans imprisoned by North Korea have been released. They're flying home with the U.S. Secretary of State, Mike Pompeo; and the world's biggest e-commerce deal: U.S. retail giant Walmart takes control of Indian online shopping company, Flipkart.
3 p.m. – All Things Considered
What do polls say about a 'blue wave' in November; a civil service overhaul; the latest on the Iran nuke deal fallout.
6:00 p.m. – Marketplace
Of the 17 million cars that will be sold in the U.S. this year, about a third are leased, and the rest are purchased. But here's a new option for drivers: car subscriptions.
6:30 p.m. – The Daily
President Trump has withdrawn the United States from the Iran nuclear deal, calling it "decaying and rotten." Why did President Barack Obama sign it in the first place?
Guest: Mark Landler, a White House correspondent for The New York Times.
7 p.m. – The World
Overseas fallout from President Trump's Iran decision. Plus: an Illinois doctor treating Rohingya children in a refugee camp in Bangladesh. What he learned there. And why he's going back.
8 p.m. – Fresh Air
We discuss EPA head Scott Pruitt, who is currently the subject of 11 investigations. Terry Gross talks with New York Times reporter Eric Lipton, who's read thousands of documents about Pruitt and the EPA, released through the Freedom of Information Act. Lipton first covered Pruitt when was he was Oklahoma attorney general and sued the EPA many times.