If there was one issue that seemed like a slam dunk in the Minnesota Legislature's session, it's that something would be done to address the elder abuse and neglect uncovered in a Star Tribune series that exposed flaws in the system to protect them.
Nope.
Seniors in nursing homes and elder care facilities are being abused and sexually assaulted and yet police, state investigators, and the facilities aren't telling their families. Ninety-seven percent of the 25,000 annual reports of neglect, assaults and thefts are never investigated.
Slam dunk?
One might think so but today several groups representing seniors took out a full page ad in the Star Tribune to lament that the Legislature is doing nothing.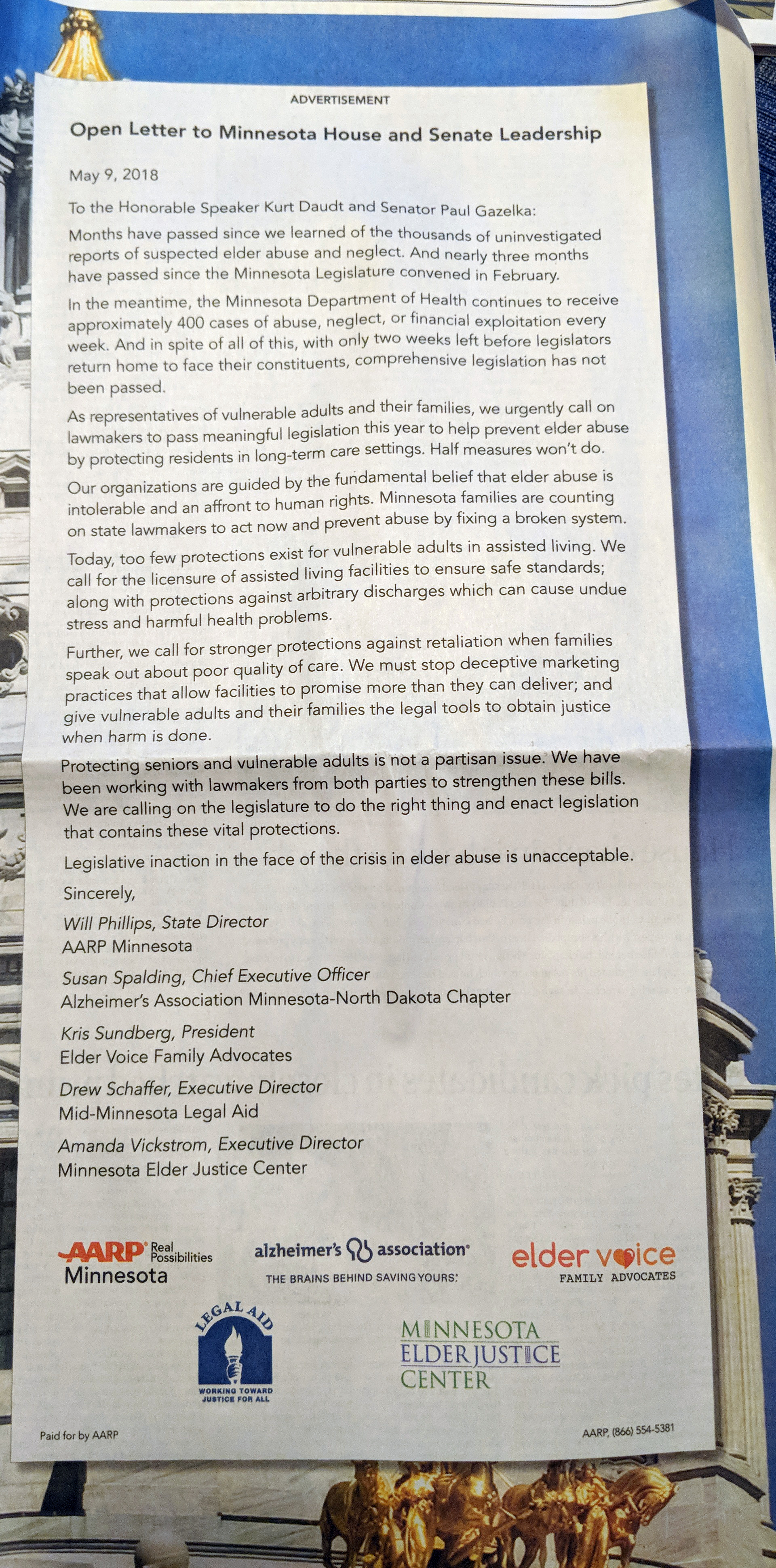 What's the problem? The grassroots group representing families — Elder Voice — thinks the lobbying and cash from the nursing home interests is influencing legislators.
A commission appointed after the Star Tribune series recommended requiring Minnesota's assisted-living facilities to be licensed and be inspected.
The senior care industry's two largest trade groups spent nearly $1 million on lobbying in 2016 and 2017, the Star Tribune reported. That's a 56 percent increase from the previous legislative session. The industry has two dozen lobbyists patrolling the Capitol.
It said lawmakers, especially rural lawmakers, are counting on the owners of local elder care facilities for help in the coming election.