The image of Jesus has been seen in potato chips, bananas, french toast and now the flames of Fargo.
Is this Jesus?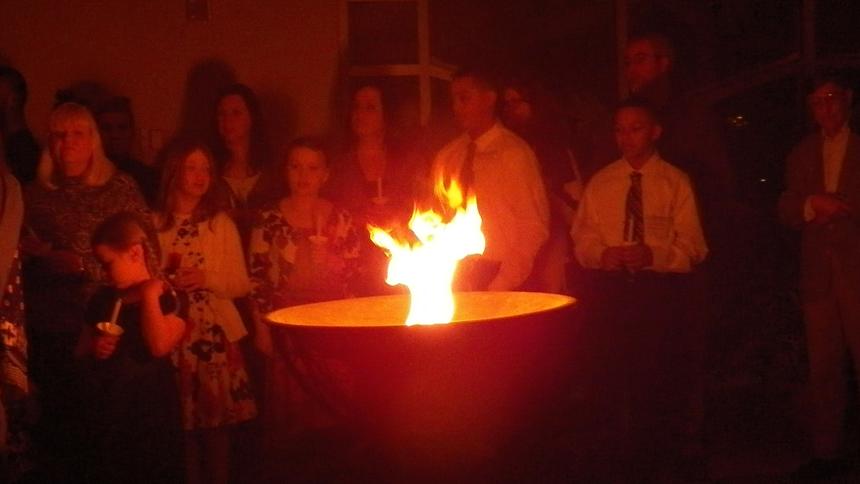 Paulette Osborne took the snapshot at Holy Spirit Catholic Church in Fargo, N.D., during an Easter observance, the Fargo Forum reports. It's gained traction after the diocese published it in this month's newsletter.
"He is risen, indeed," the newsletter said.
But in a statement to the Forum, the diocese tamped down the excitement.
"The Diocese of Fargo does not claim this photo to be an apparition of Our Lord, and knows of no one making such a claim," the diocese said. "The photo was published because of its beauty and relevance to the celebration of Easter."