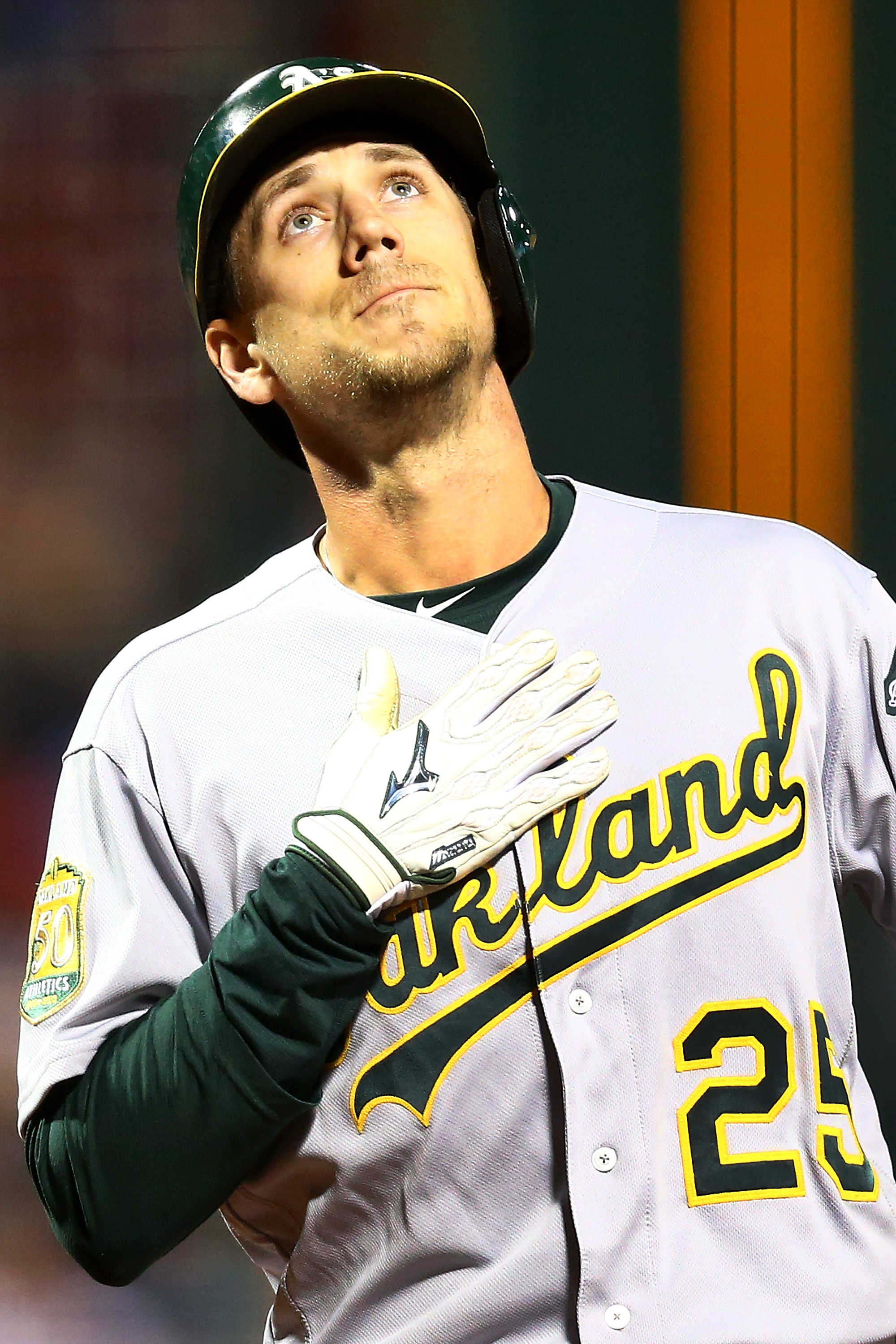 Here's your daily dose of bittersweetness.
Pay no attention to the sportswriters and their incessant focus on what's wrong with baseball. They're on the clock; they're like most people who are working: they just want to go home. Forget them.
Baseball is perfect, as we witnessed last night when Stephen Piscotty, of the Oakland A's, came to bat after returning to the team following his mother's funeral.
"Coming around third, I really started to think about my mom," he said. "I kind of put my hand over my chest like she would do. It's going to be my thing going forward. I was just thinking of her coming around third."
After his mother was diagnosed with ALS, the St. Louis Cardinals traded him to Oakland, so he could be close to her. She died last week.
"I've been a little cried out, so I didn't tear up or anything," he said after the game.