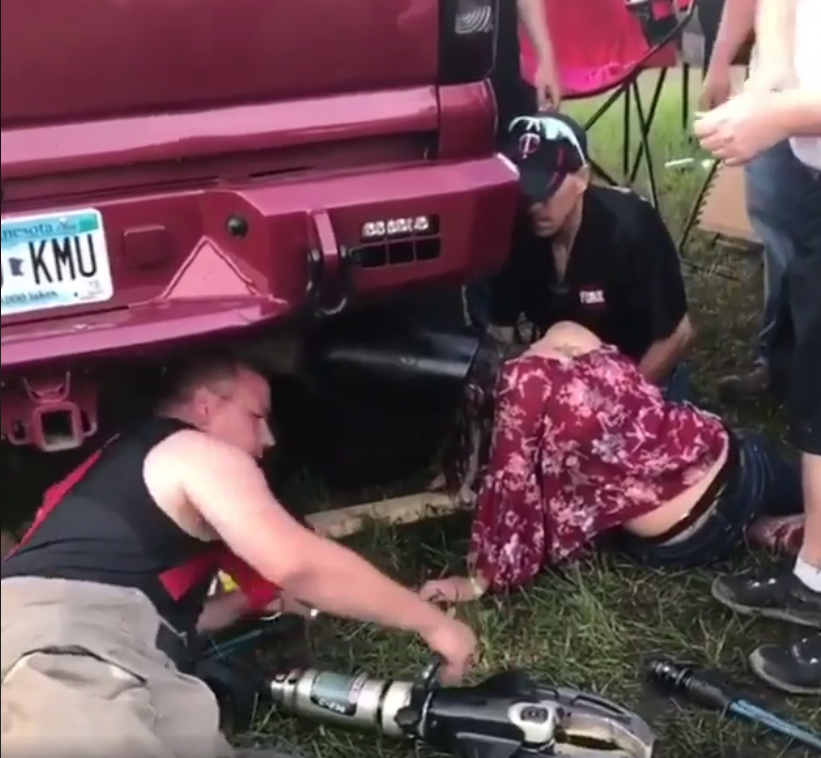 What, you've never seen a woman at a country music festival with her head stuck up the tailpipe of a pickup truck?
It apparently happened in Winsted, Minn., and according to the video that goes with it, step one was cutting the tailpipe from the truck.
The McLeod County Sheriff's Office says the woman was an underaged drinker. The Litchfield resident later posted a picture online holding the tail pipe.
You may now write country song lyrics featured beer, pickup truck, and a tailpipe.
Meanwhile, here's the tally from the sheriff's office during the Winstock festival.
25 Minor Consumptions
47 Lost & Found
1 Tow
3 Fire
3 Property Damage
7 Assists
8 Disturbance
1 Suicidal
4 Missing Person
8 Suspicious
3 Fight
5 Vehicle Complaints
2 Accidents
26 Medicals
1 Road obstruction
3 Motorist Assist
4 Trespass