We are willing to overlook "the wave," but let's try to nip a sudden phenomenon in the bud.
Cellphone lights.
At Boston's Fenway Park Wednesday evening, Tigers manager Ron Gardenhire asked for the game to be stopped because the fans had turned on their cellphone lights in an attempt to distract his hitters, similar to fans waving their arms behind a basketball net when a player is shooting a free throw.
No. Just… no.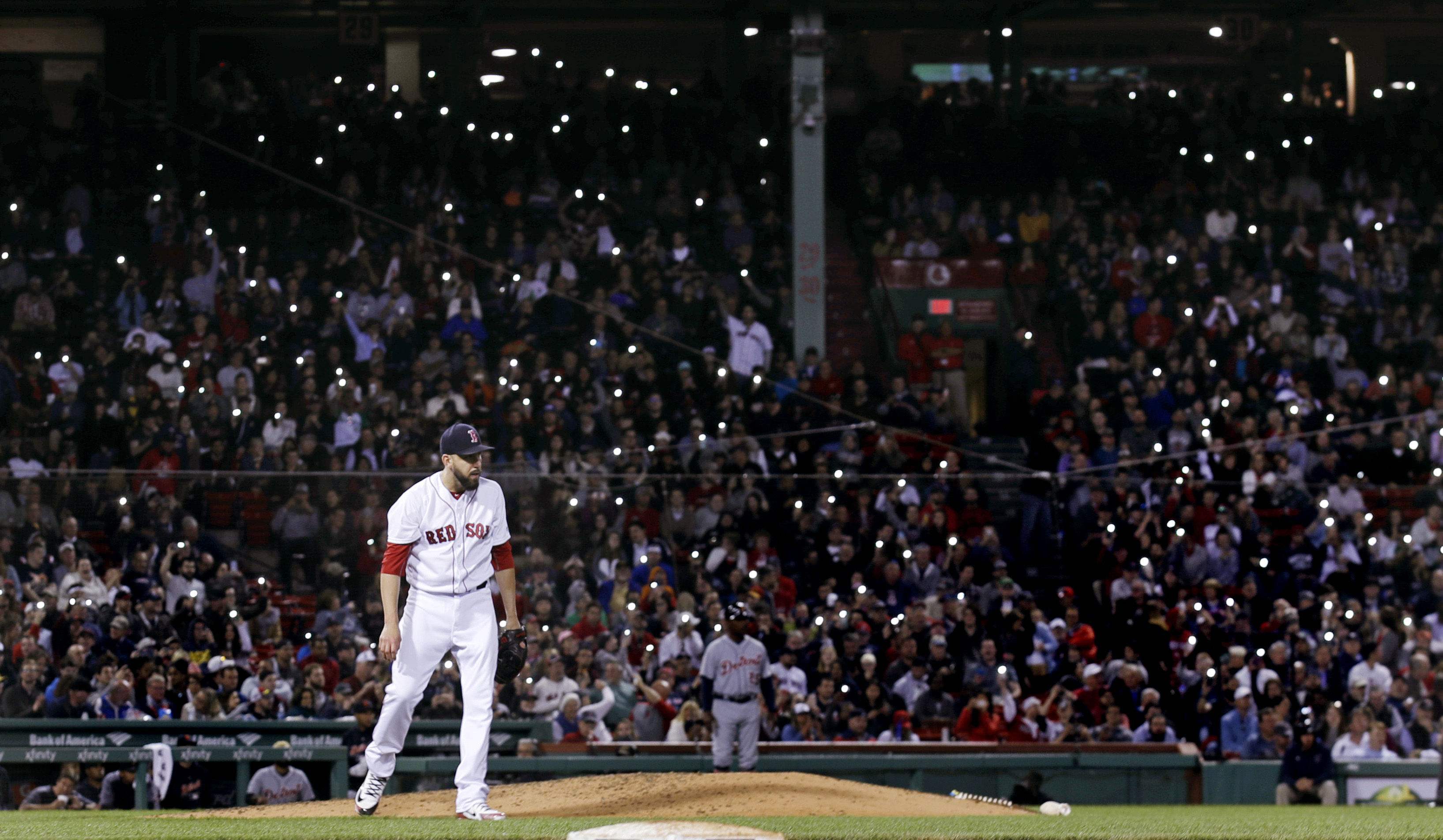 "You ever tried to hit with a light like that in your face? It's not supposed to happen," Gardenhire said. "The umpires should have, in my opinion, stopped it right away. They see it happen — it's right in dead center field.
"The fans are just having fun. I get it. But when it's in dead center field, my hitters are looking right into it. It's dangerous. It's very dangerous, if you've ever been trying to hit with a light in your face. So, we just couldn't let that happen."
Security guards fanned out into the stands to get the fans to stop.
But the Red Sox manager has given the wink and a nod for it to catch on.
"That's a good weapon," Alex Cora said. "Smart fans."