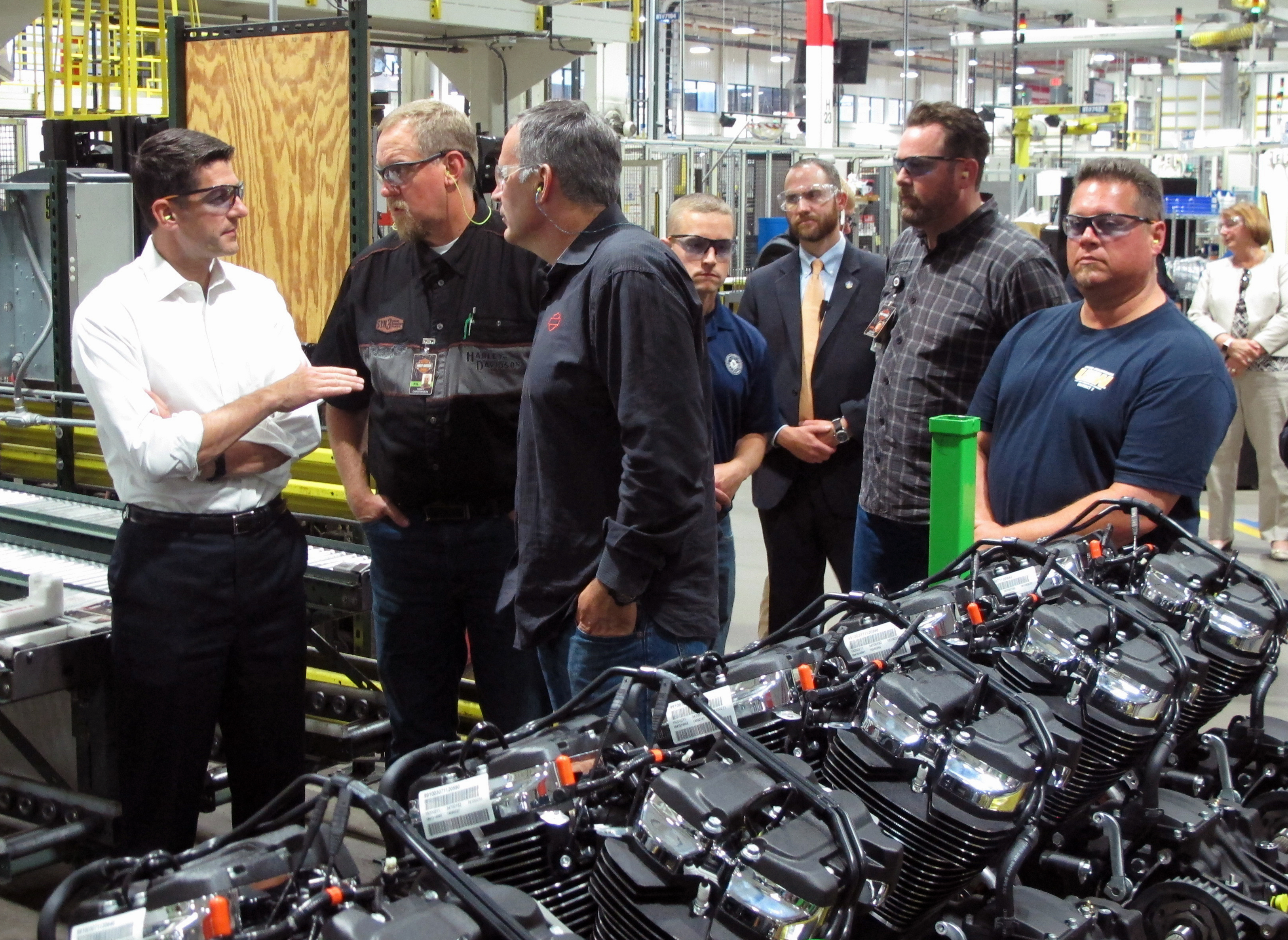 Thanks to the trade war that was ostensibly intended to preserve and create American jobs, some American workers will lose theirs.
Harley-Davidson was a big supporter of the administration, but it's been warning of the impact of tariffs since 16 percent of its business comes from the European Union.
Today, the shoe dropped. The company, which is headquartered in Speaker Paul Ryan's home state, is moving some production to Europe to avoid the tariffs.
"Harley-Davidson believes the tremendous cost increase, if passed onto its dealers and retail customers, would have an immediate and lasting detrimental impact to its business in the region, reducing customer access to Harley-Davidson products and negatively impacting the sustainability of its dealers' businesses," the company said in a filing this morning.
The other option was to raise the average price of a motorcycle here by $2,200 to counter the effect of tariffs imposed by the EU in the trade war.
The company will ramp up production in India, Brazil and Thailand.
"Increasing international production to alleviate the EU tariff burden is not the company's preference, but represents the only sustainable option to make its motorcycles accessible to customers in the EU and maintain a viable business in Europe. Europe is a critical market for Harley-Davidson," the company said.
Harleys are assembled in the U.S. at plants in York, Penn., Tomahawk, Wis., Kansas City, Mo., and Menomonee Falls, Wis.