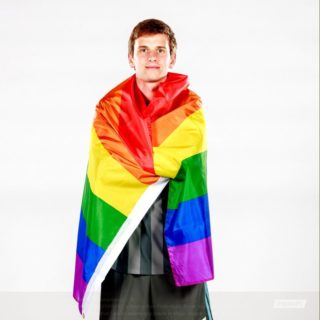 Collin Martin, the 23-year-old midfielder with the Minnesota United,  took to Twitter Friday to announce he is gay.
He is wrapped in a Pride flag on his post and he tells his followers the team is celebrating Pride at the game on Friday.
"It's an important night for me," he said. "I'll be announcing for the first time that I am an openly gay player in Major League Soccer.
He wrote in his post that he's been out for many years to his family and friends, including his teammates.
Tonight my team, @MNUFC , is having their Pride night. It's an important night for me — I'll be announcing that I am an openly gay player in Major League Soccer. #soccerforall pic.twitter.com/cOJQXfrBiv

— Collin Martin (@martcw12) June 29, 2018