Takeisha Saunders of Dallas wants you to understand what the term "baby daddy" refers to in her culture, because the people who do the buying for Target don't.
"It's a term used to describe a deadbeat or absent parent," she writes on Facebook, objecting to the Father's Day card Target sold, the only Father's Day card she saw featuring a black couple.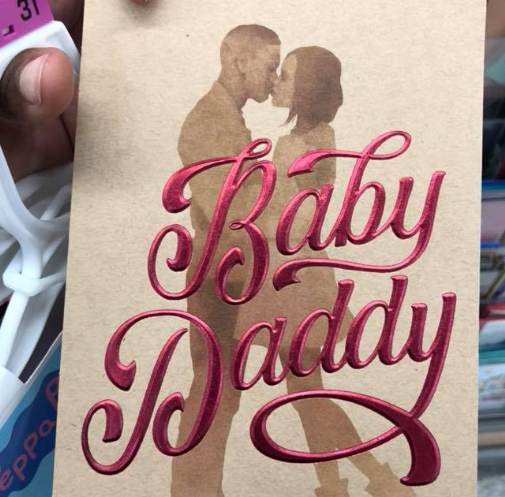 Target has pulled the card, the Kansas City Star reports.
"We want all guests to feel welcomed and respected when they shop at Target," the company said in a statement. "We were made aware of some concerns about this card last week and are working with our vendor to have it removed from Target stores.
"We appreciate the feedback and apologize. It's never our intent to offend any of our guests with the products we sell."
(h/t: Nancy Yang)